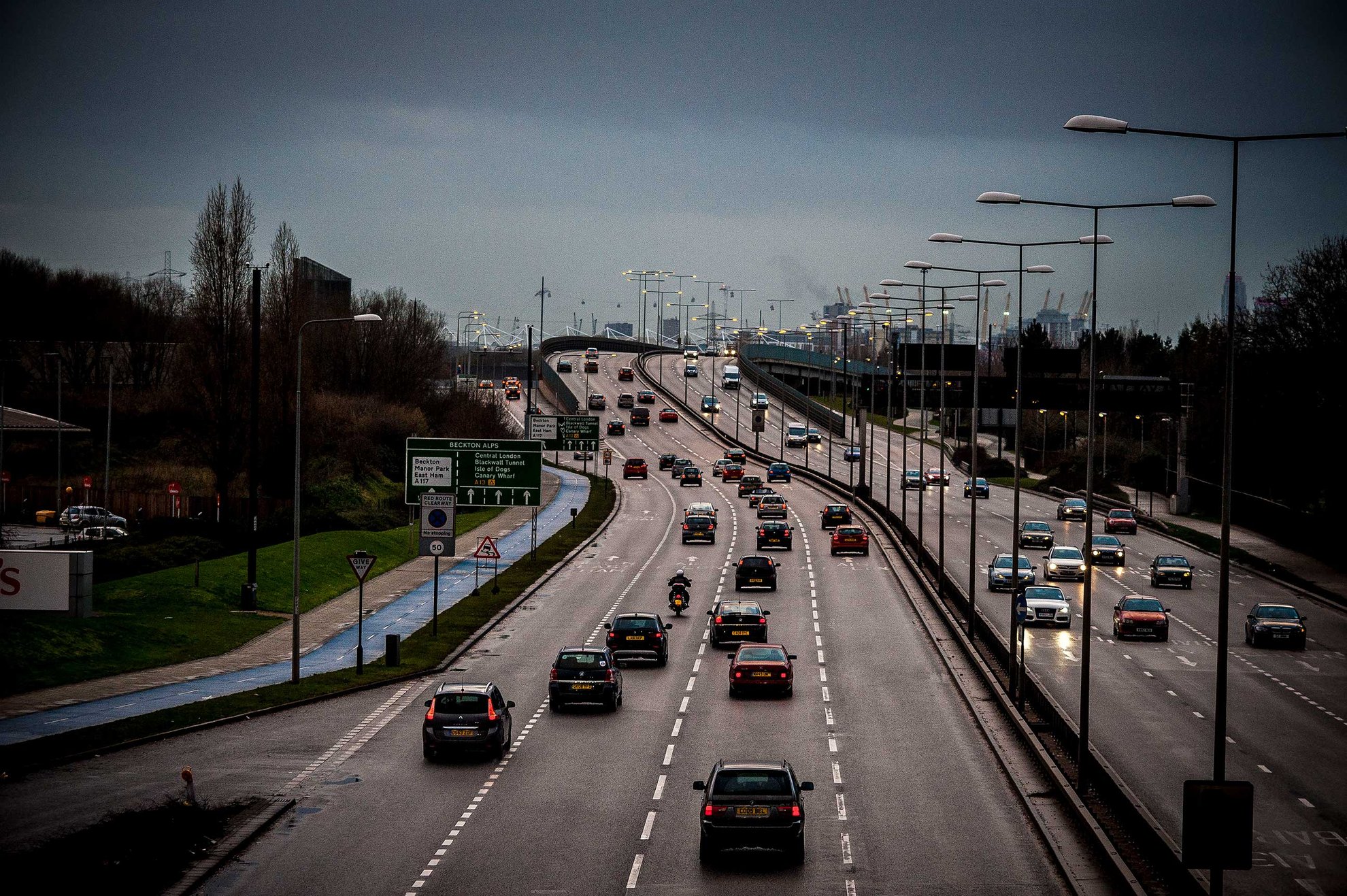 A13 (Trunk Road to the Sea)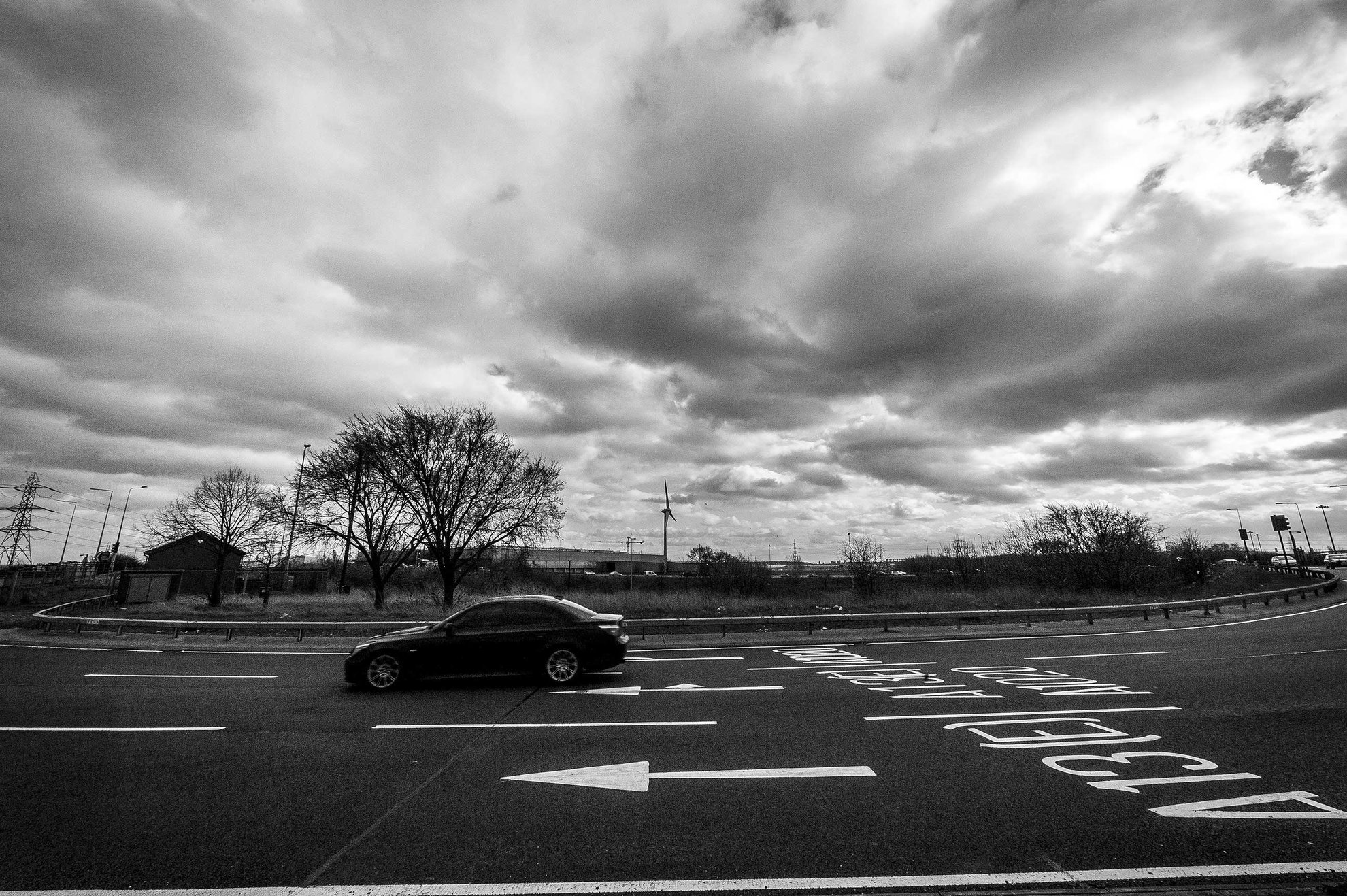 Beckton Roundabout – intersection of the A13 and A406
The A13 meets the North Circular Road at Beckton – this is not a pedestrain-friendly area. I began my walk at the Beckon Triangle retail park which was still recovering from the December storms with plenty of scaffolding in evidence around the shop front canopies that had come down in the high winds.
There is a litter strewn footpath / cycleway which runs past the Jenkins Lane refuse and recycling centre and up to the roundabout. I clambered up the bank and onto the limited footpath on the roundabout itself where I have a good view of the newly built wind turbine at Beckton Sewage Treatment Works.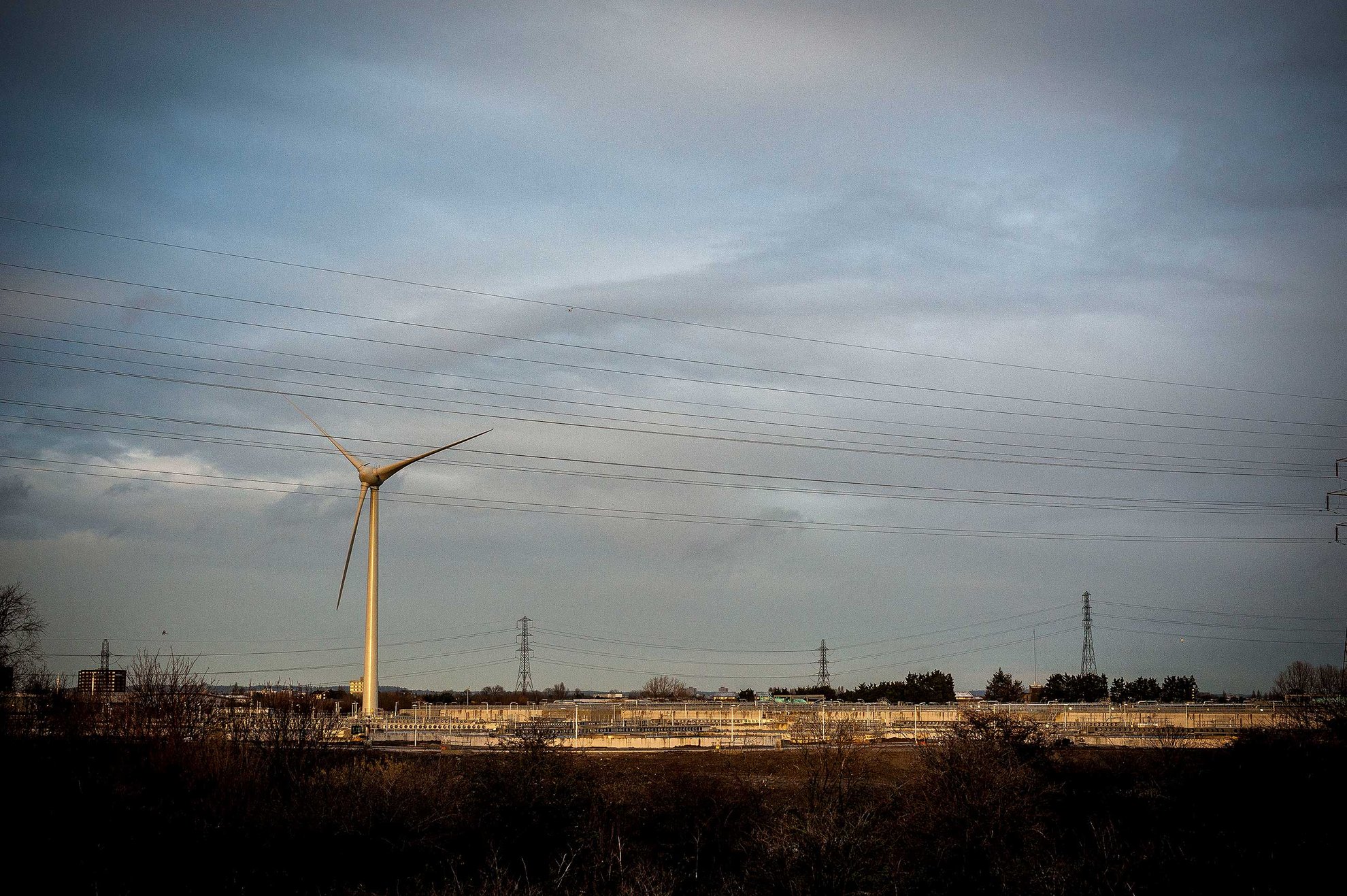 The wind turbine at Beckton Sewage Treatment Works
(The image above was actually taken from the North Circular road at the end of my previous walk on 26 January – it's the best shot I have of the wind turbine.)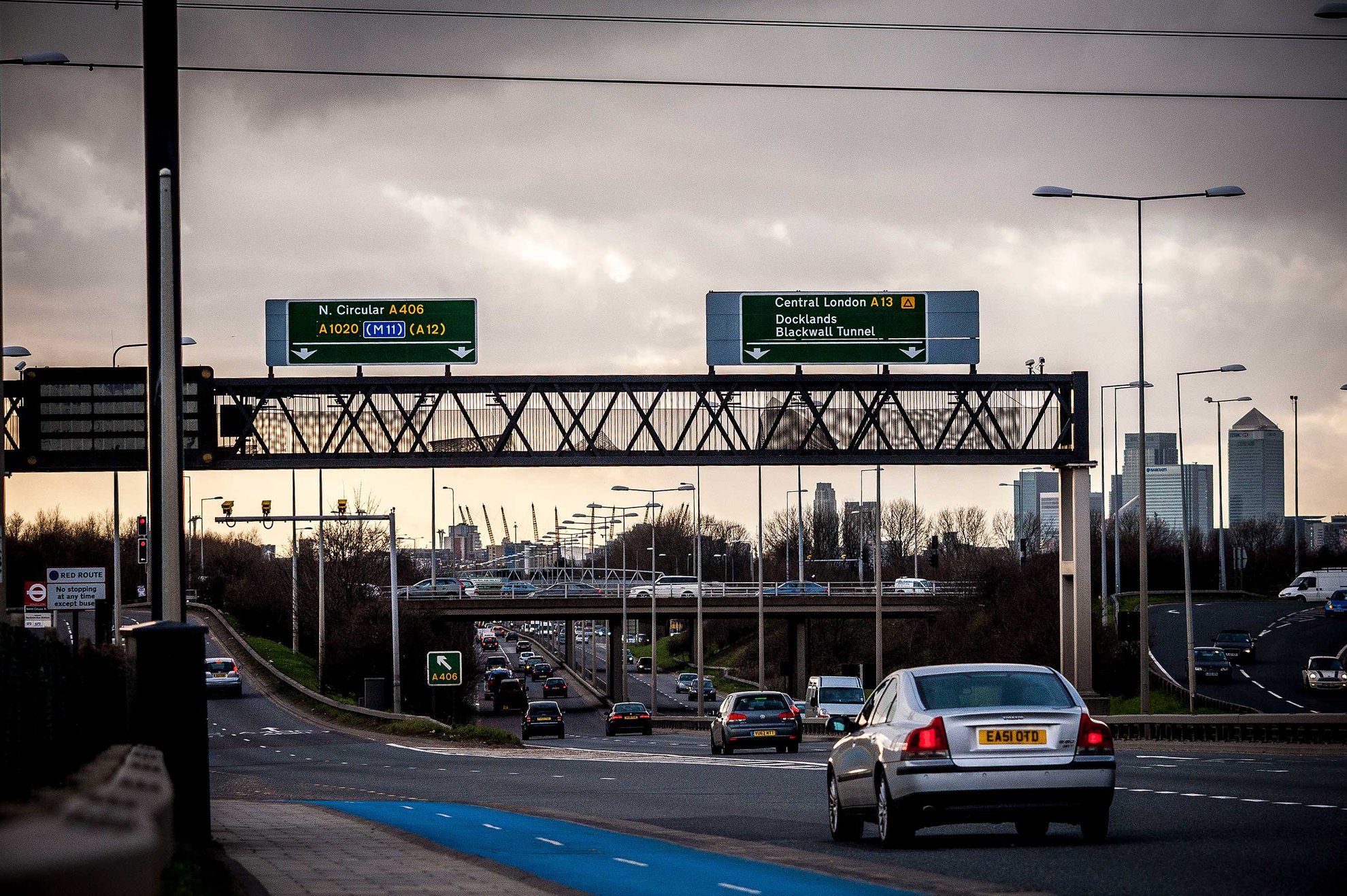 The A13 Alfreds Way at Becton Roundabout
As I can't really walk any further along the North Circular from here – pedestrians are forbidden – I opt to walk back down to the footpath / cycleway any head east along the A13. At this point it is quite a grey morning, but that seems to suit the location.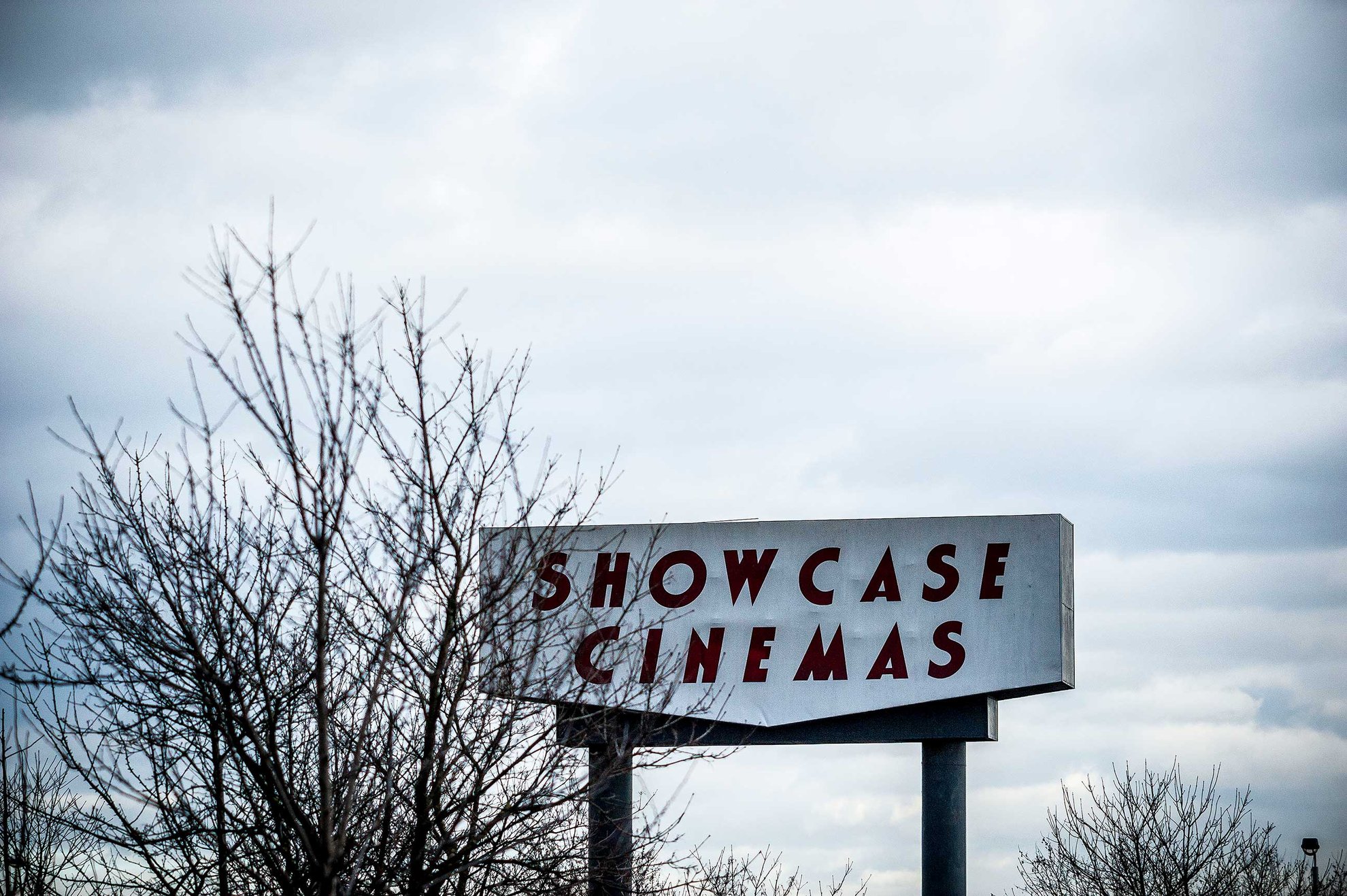 Showcase Cinemas signage on the A13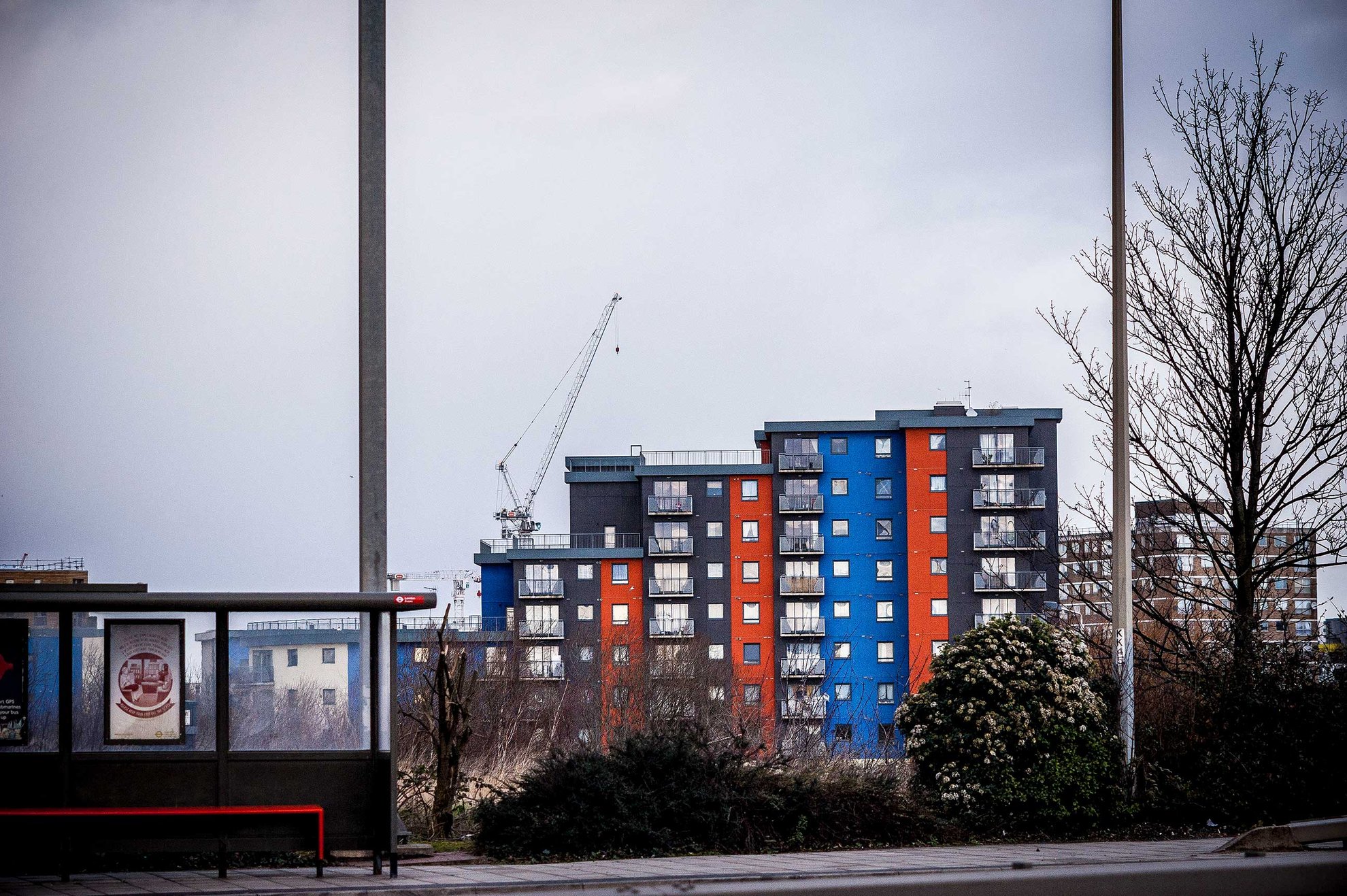 New development on the A13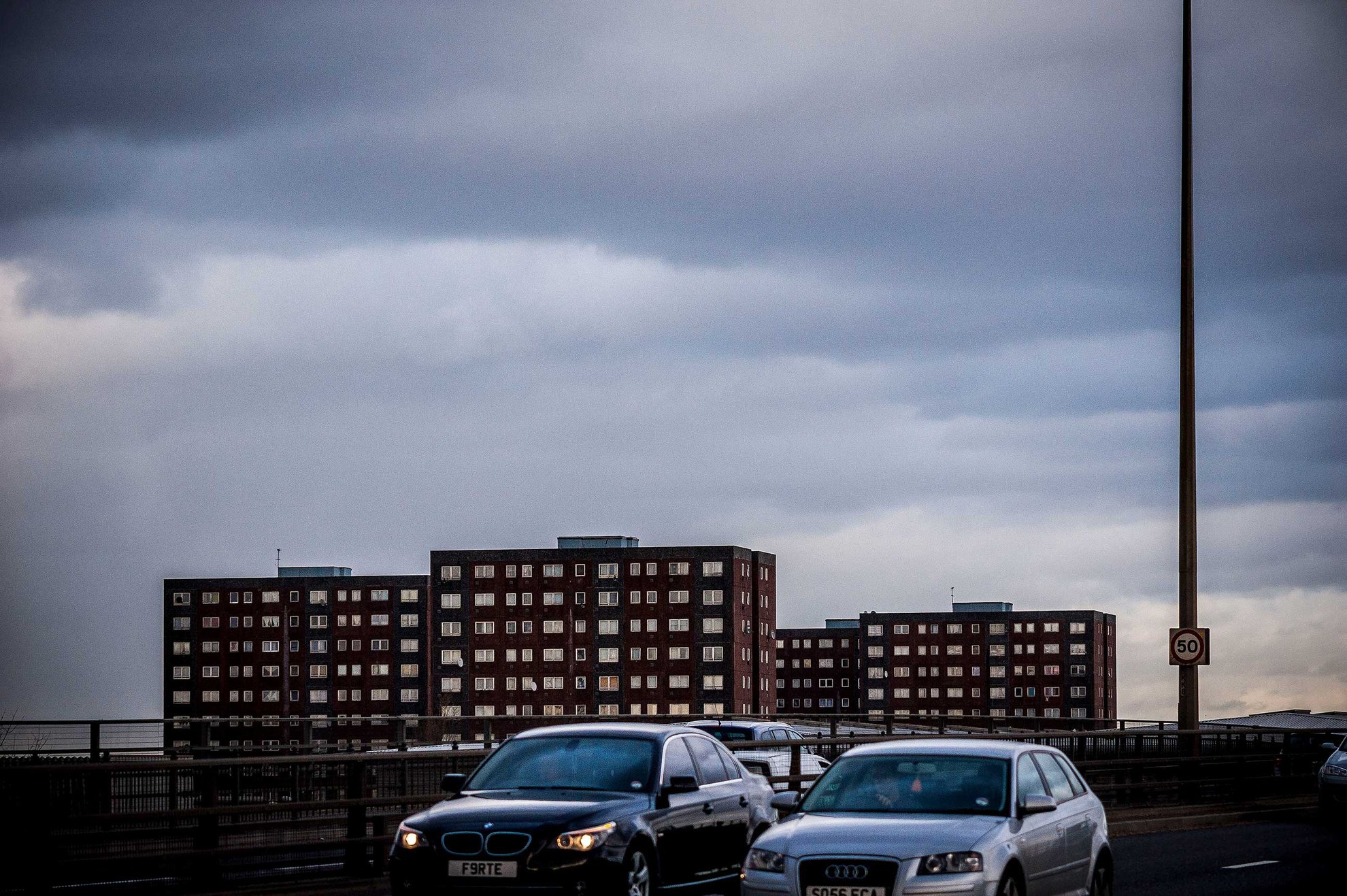 The A13 passes by the Gascoigne Estate, Barking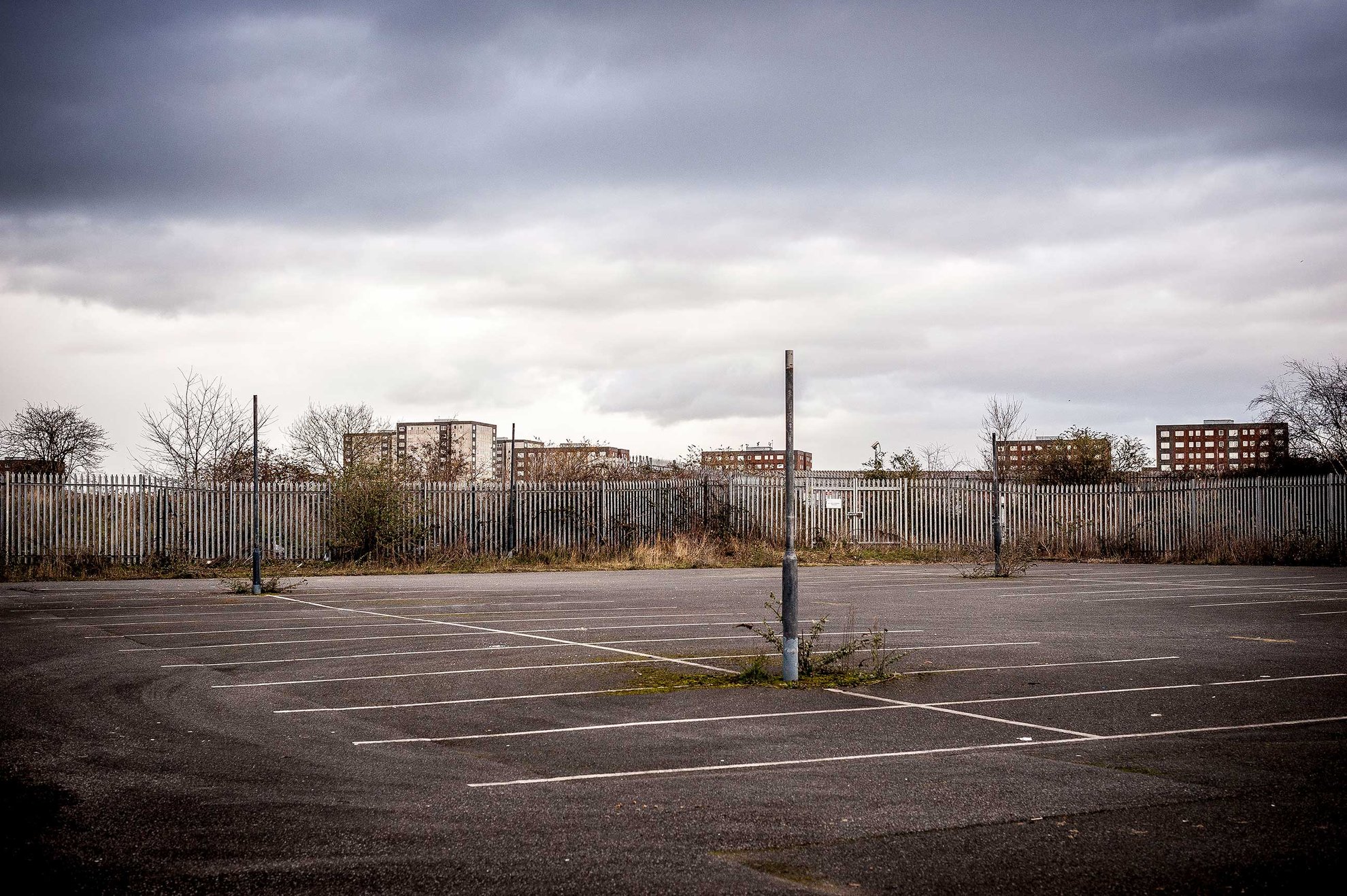 Jenkins Lane car park (closed)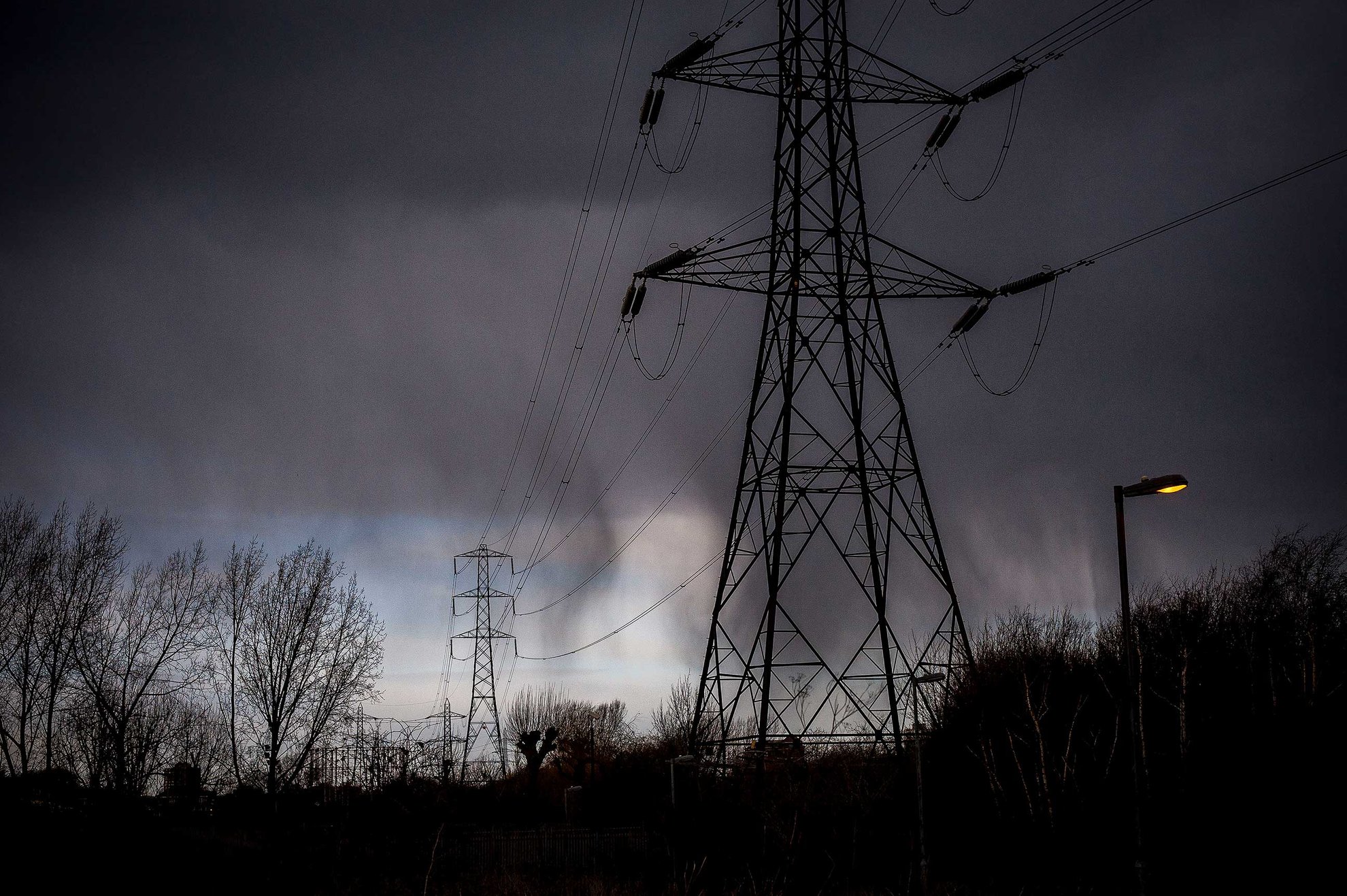 Rain and pylons on Jenkins Lane, Barking