At the end of March I was fortunate to get a quick tour of the demolition work being carried out by Kier of Bristol's former sorting office at Temple Meads. The structure, which has been derelict since 1997, is being demolished to make way for the new Bristol University Temple Quarter Enterprise Campus.
The building sits right next to the railway tracks and opposite platform 15 of Bristol Temple Meads station and as a result no explosives are being used in the demolition process. Instead the structure is being eaten away by two giant 'nibblers'.
Below is a selection of the images that I took during my visit. Hopefully these give a sense of the scale of the building and site itself, which is hard to gauge until you get close up. Note, you can see how the building looked in 2017 in one of my previous blog posts.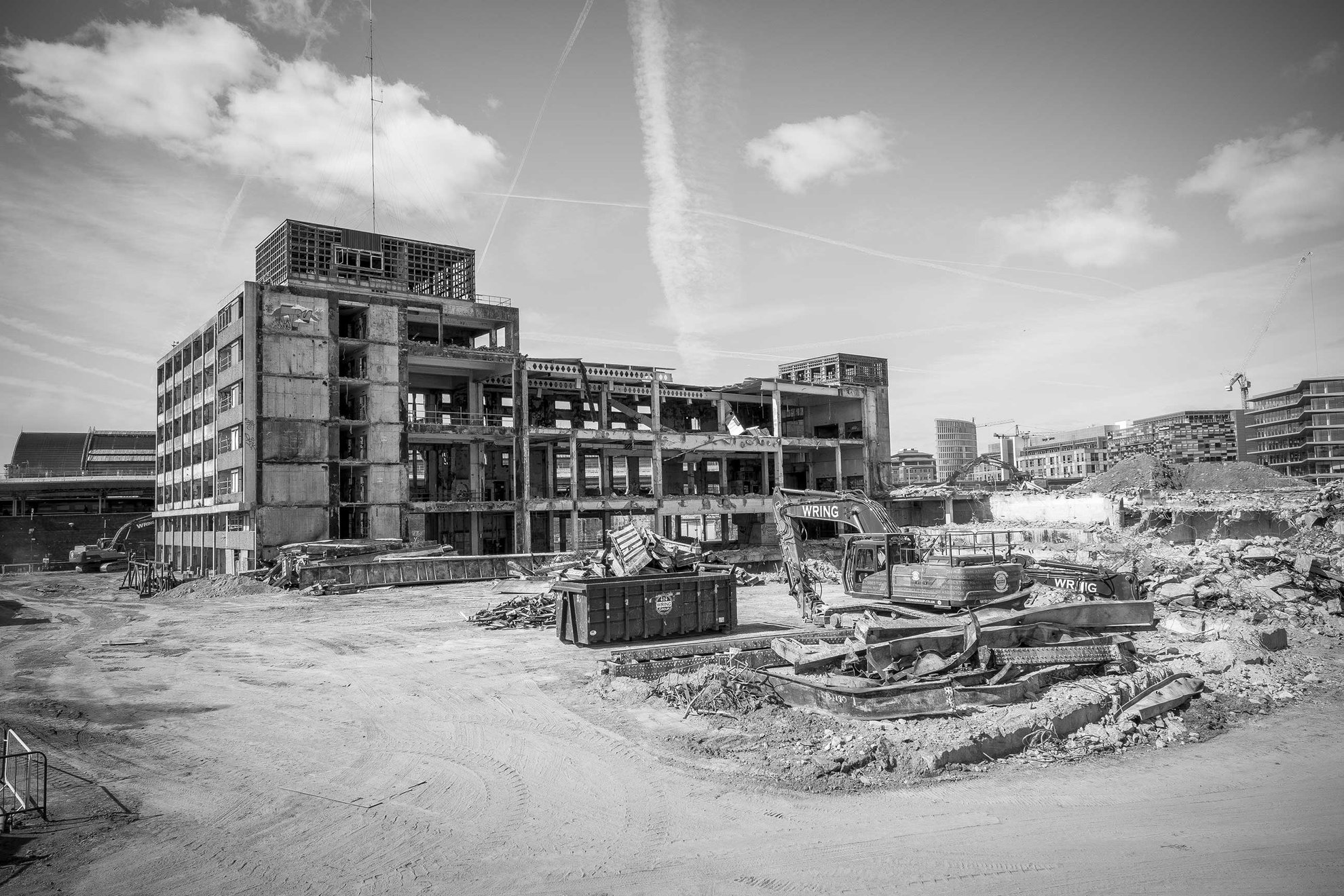 View from the site office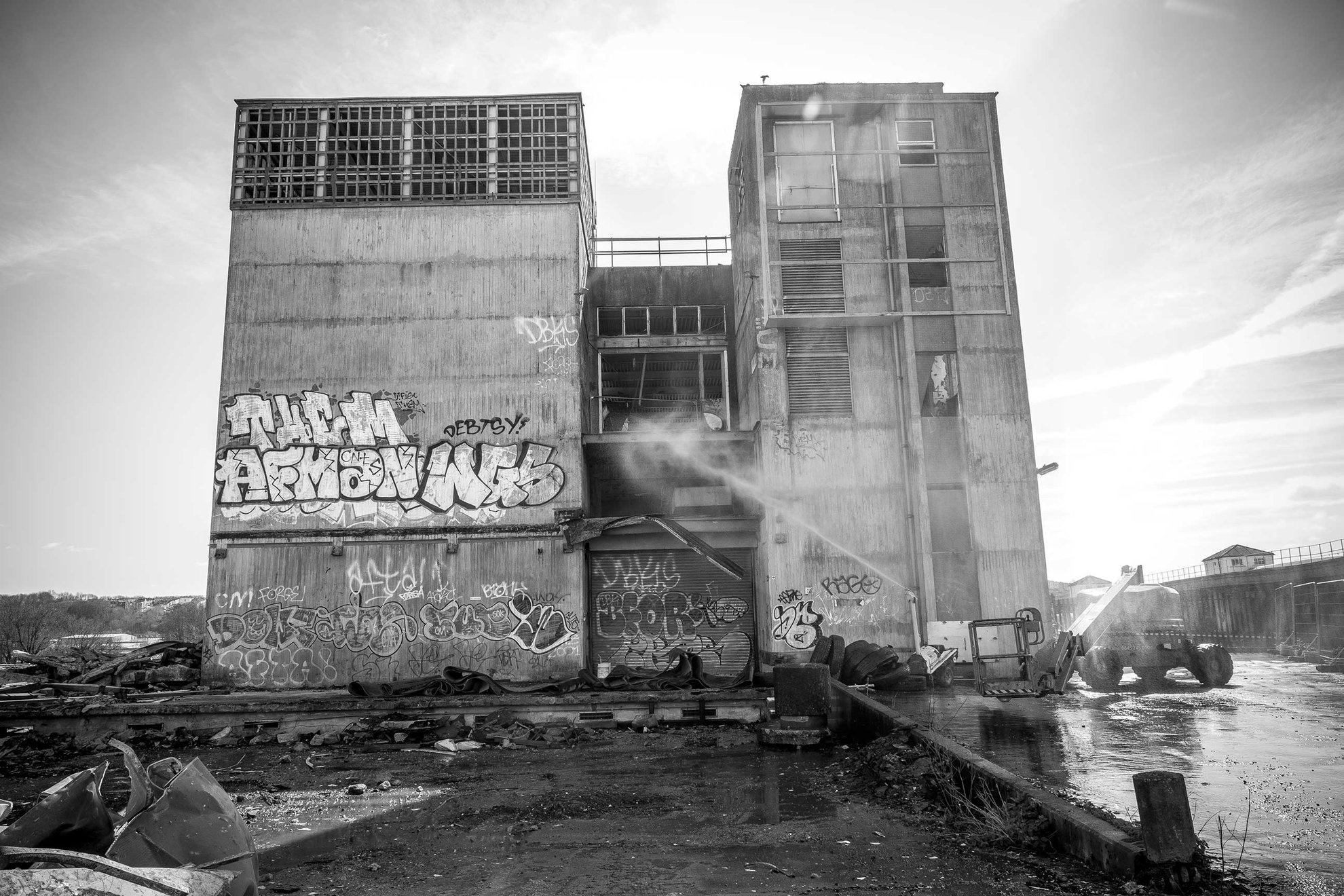 Spray used to keep the dust down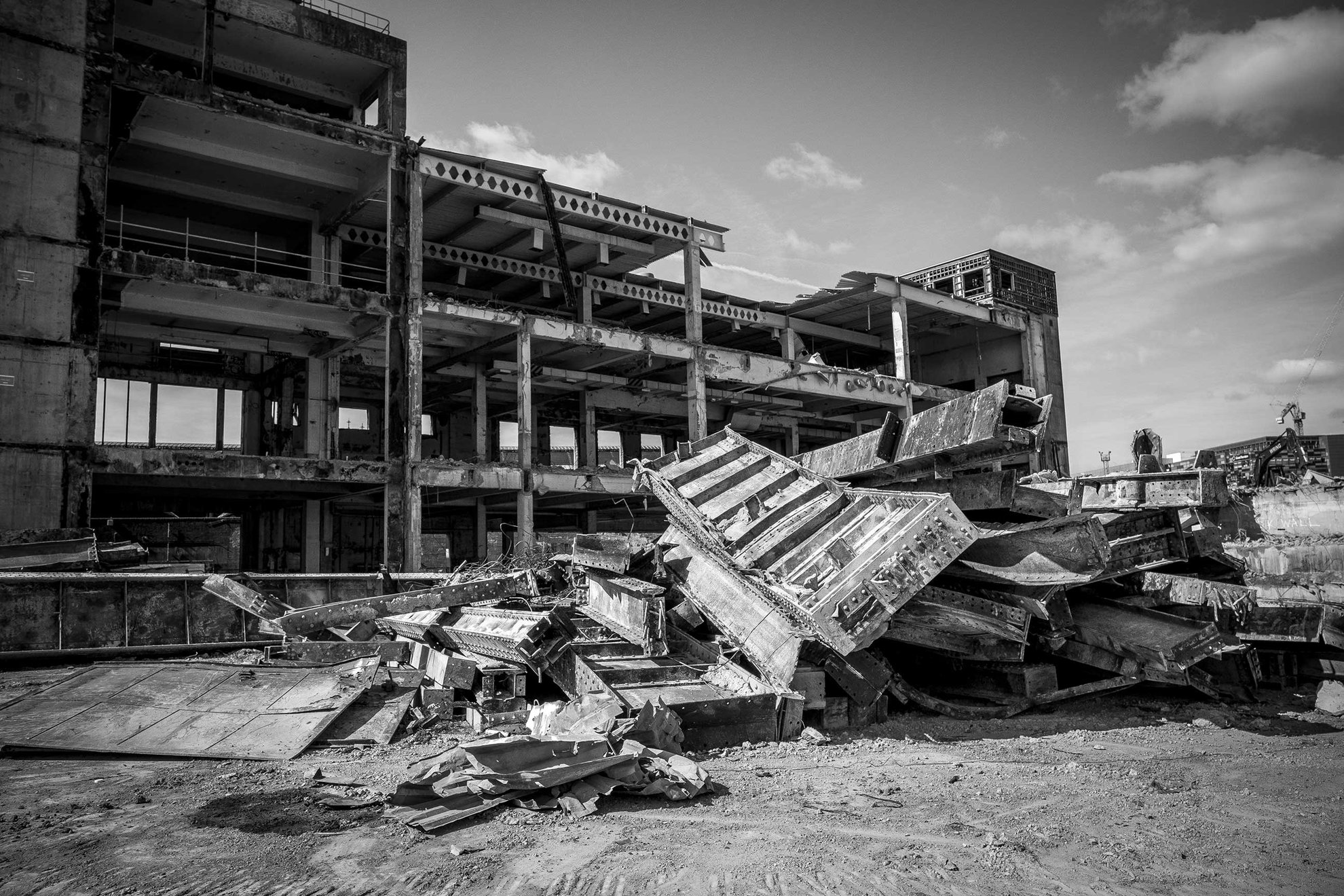 Steels piled ready for recycling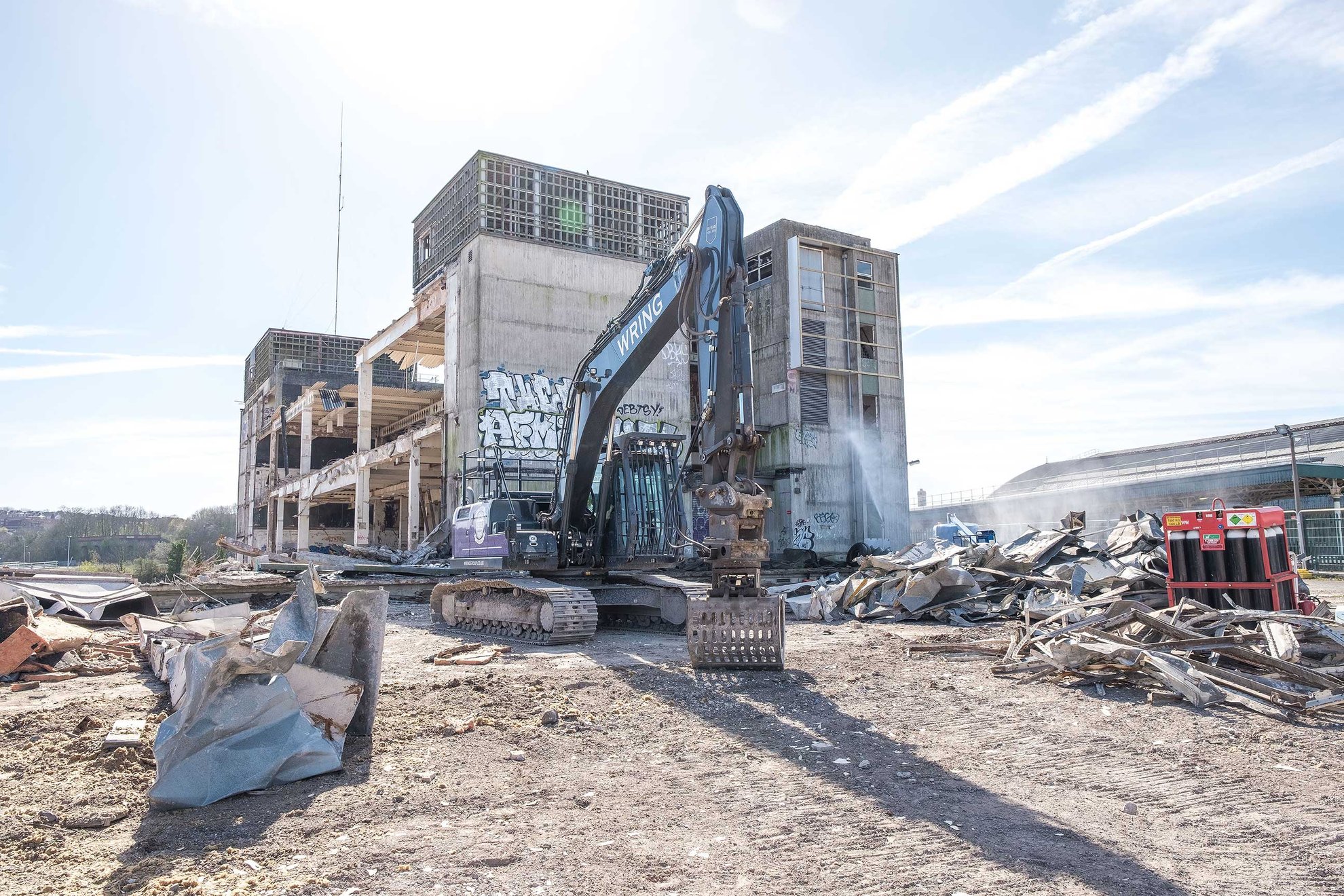 Demolition of the Bristol Sorting Office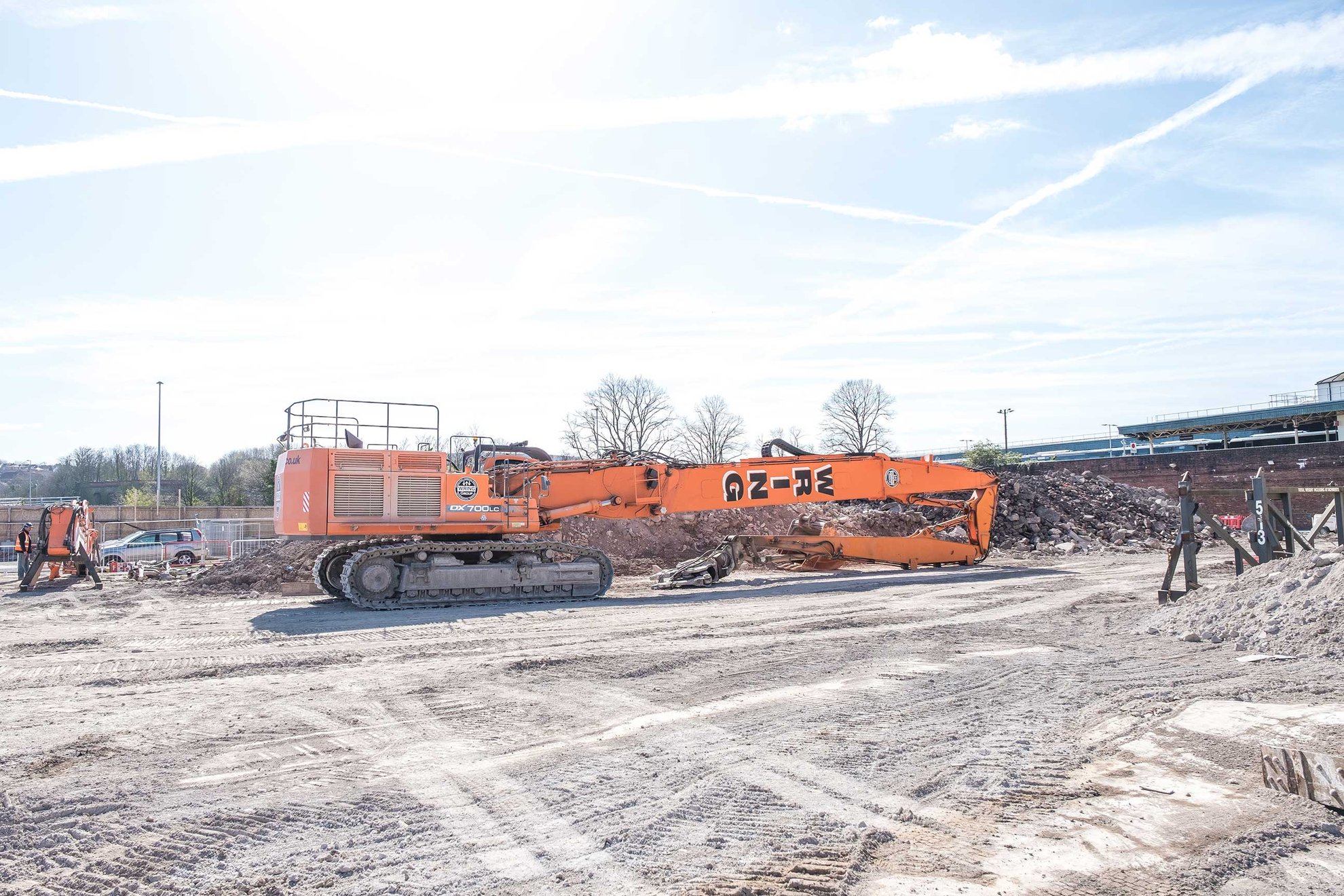 One of the two 'nibblers' used in the demolition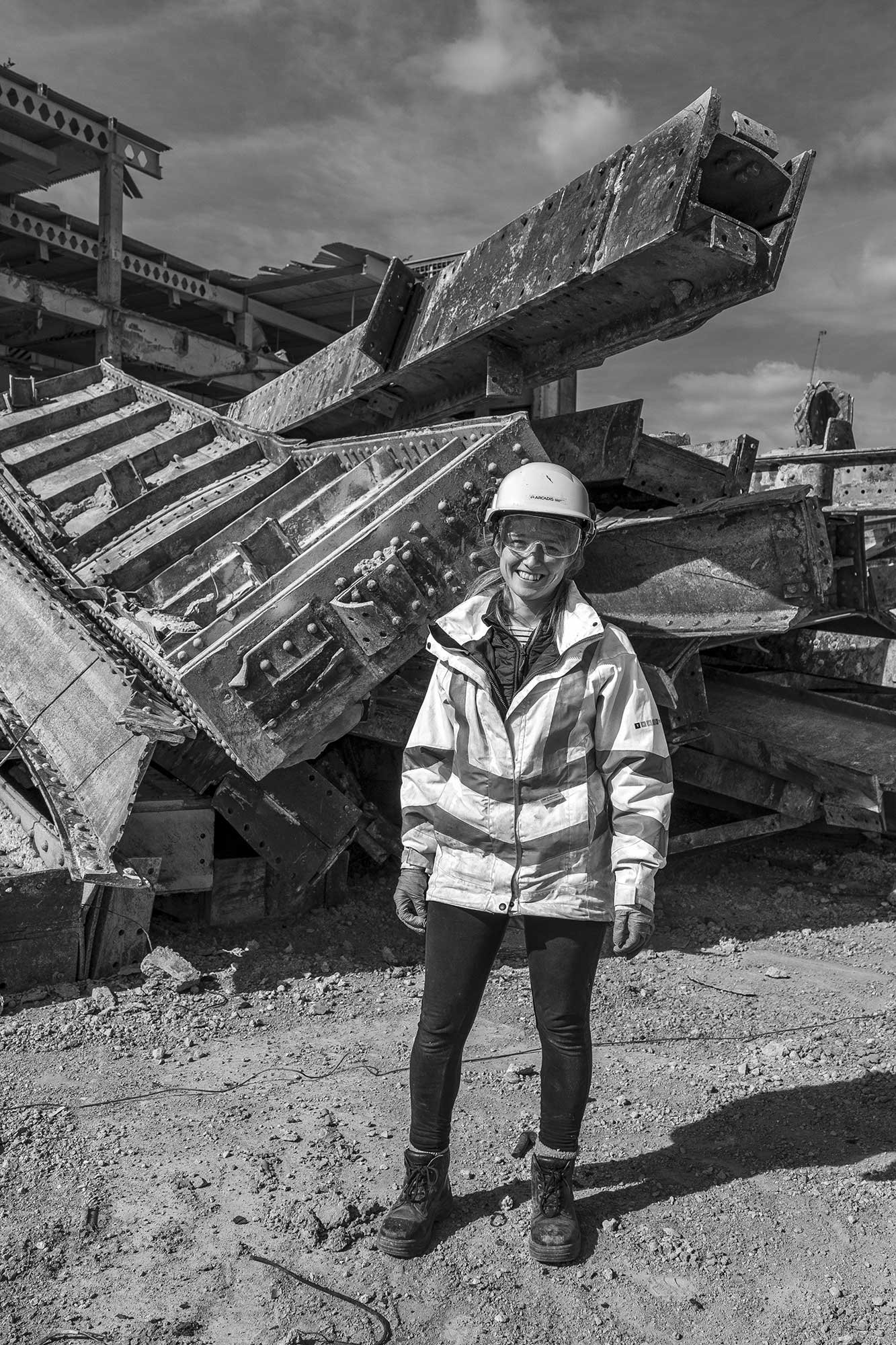 A soil sampling expert on site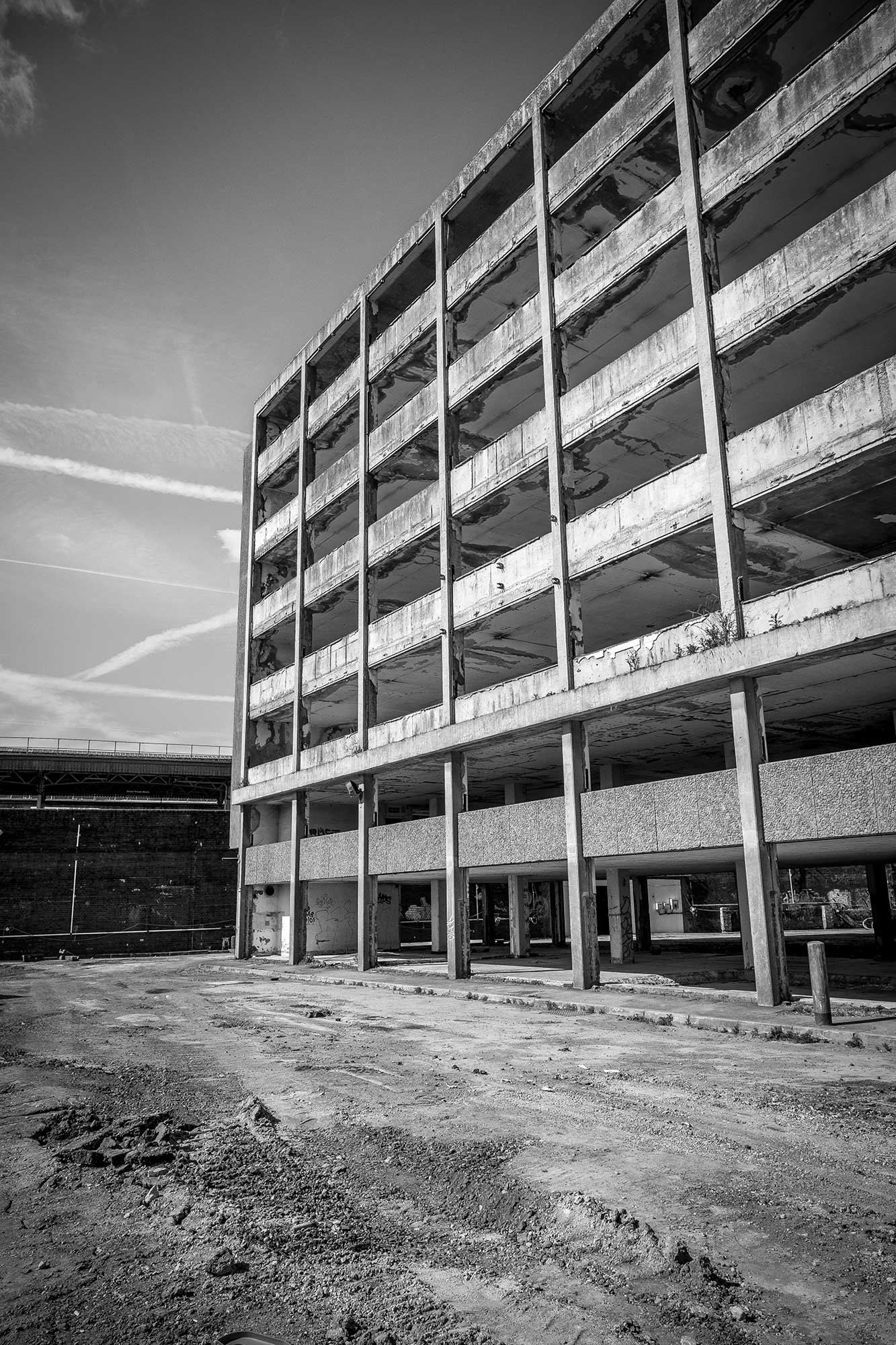 Empty shell of the former sorting office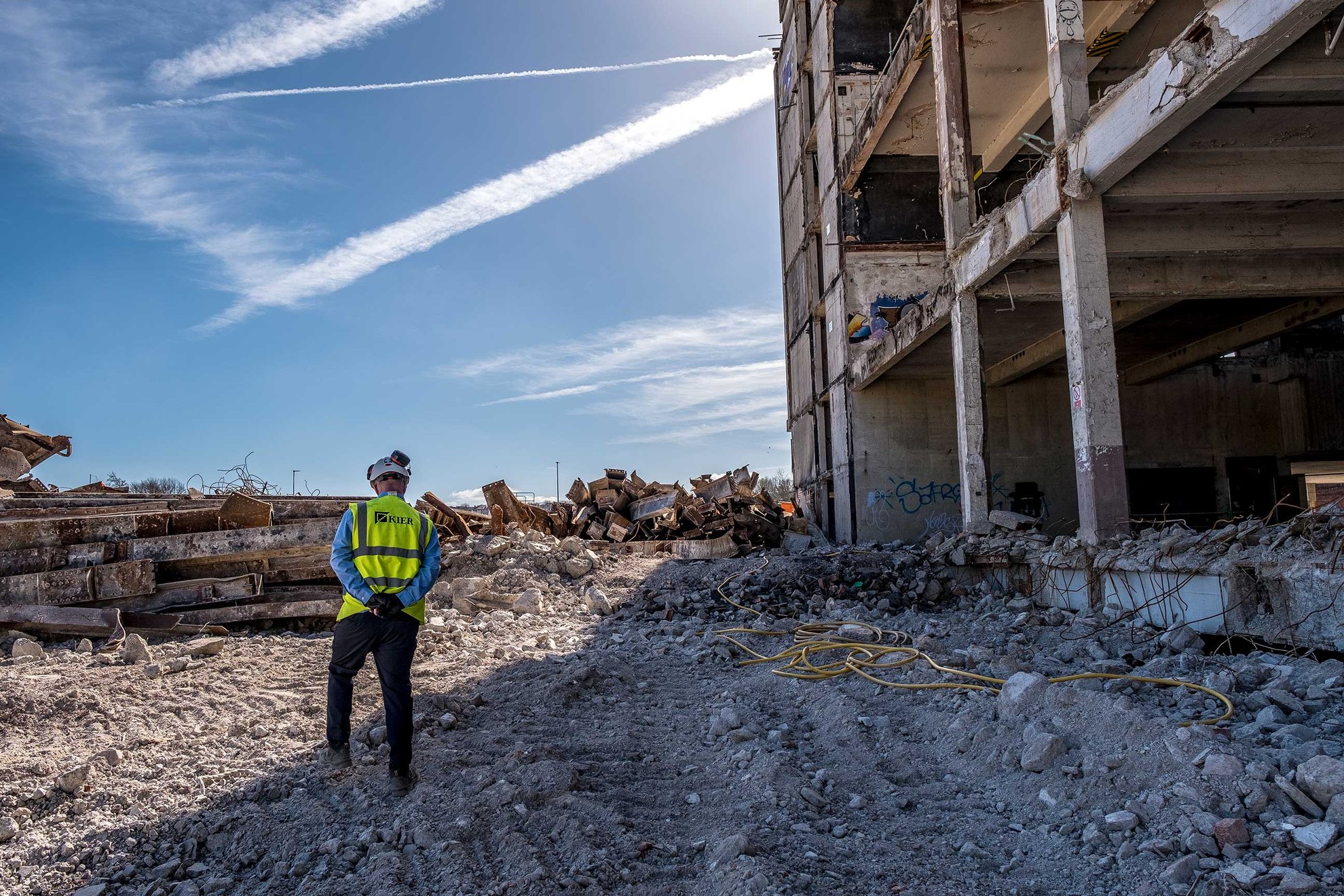 Damon, the site manager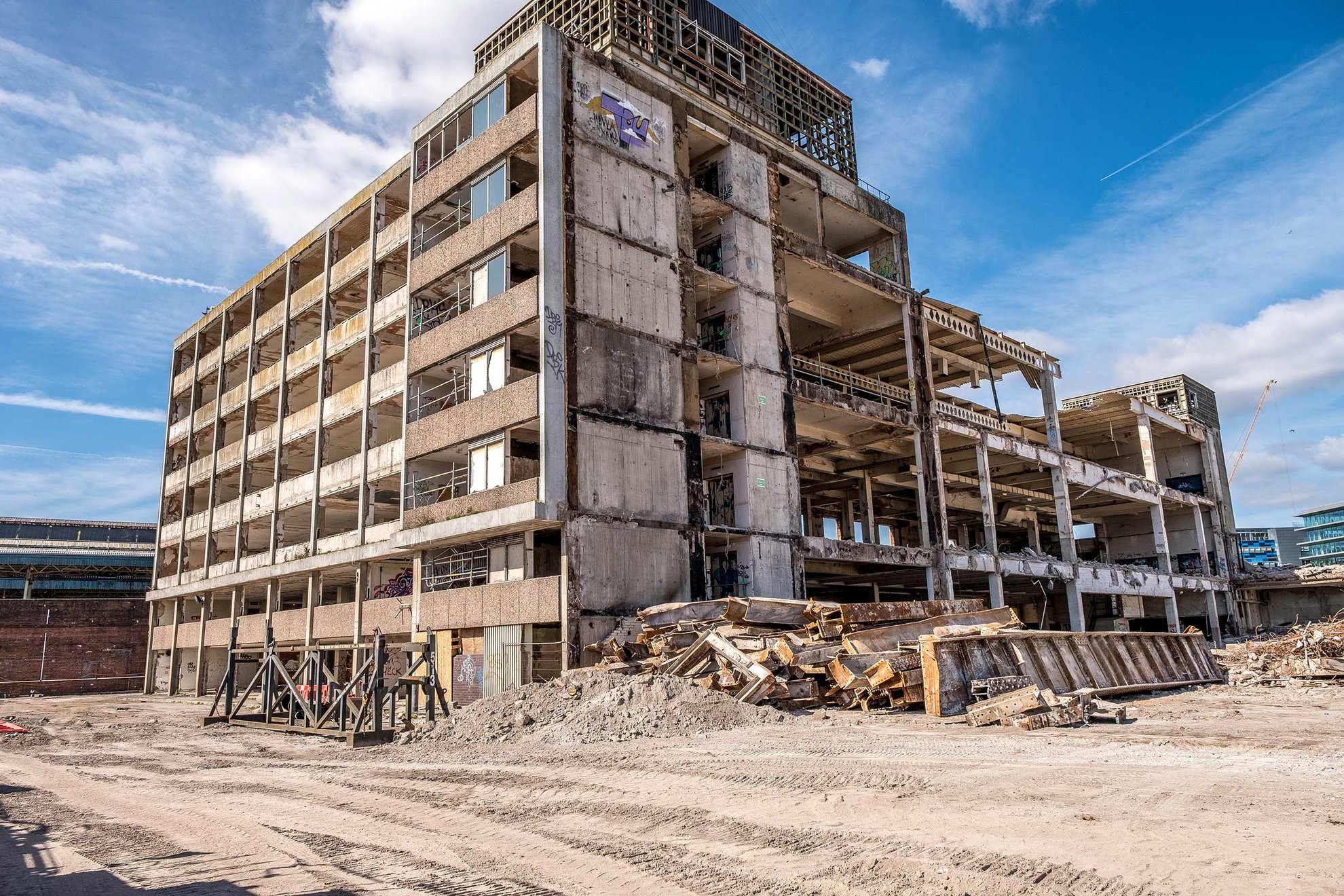 Partial demolition of the former sorting office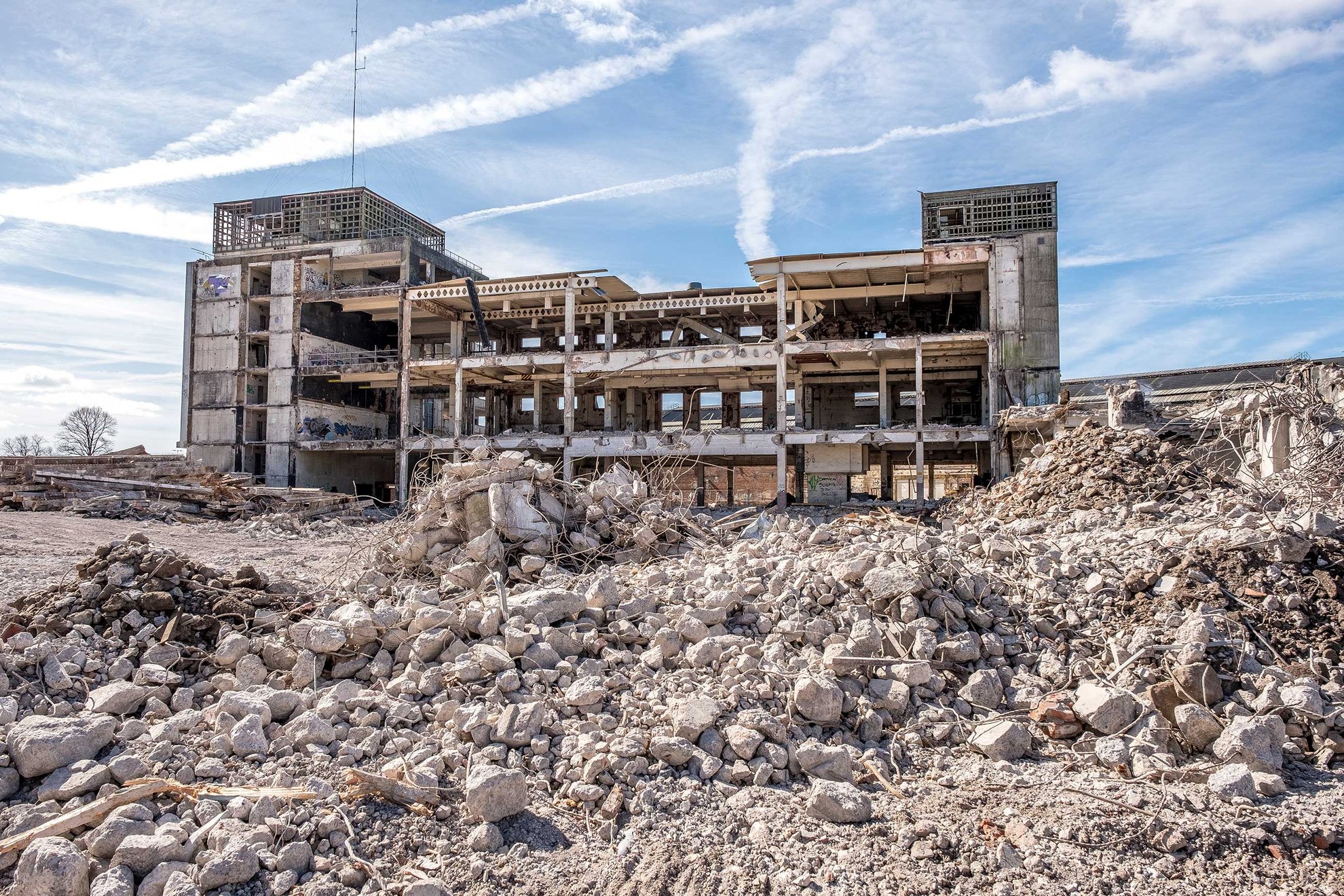 Rubble and Rebar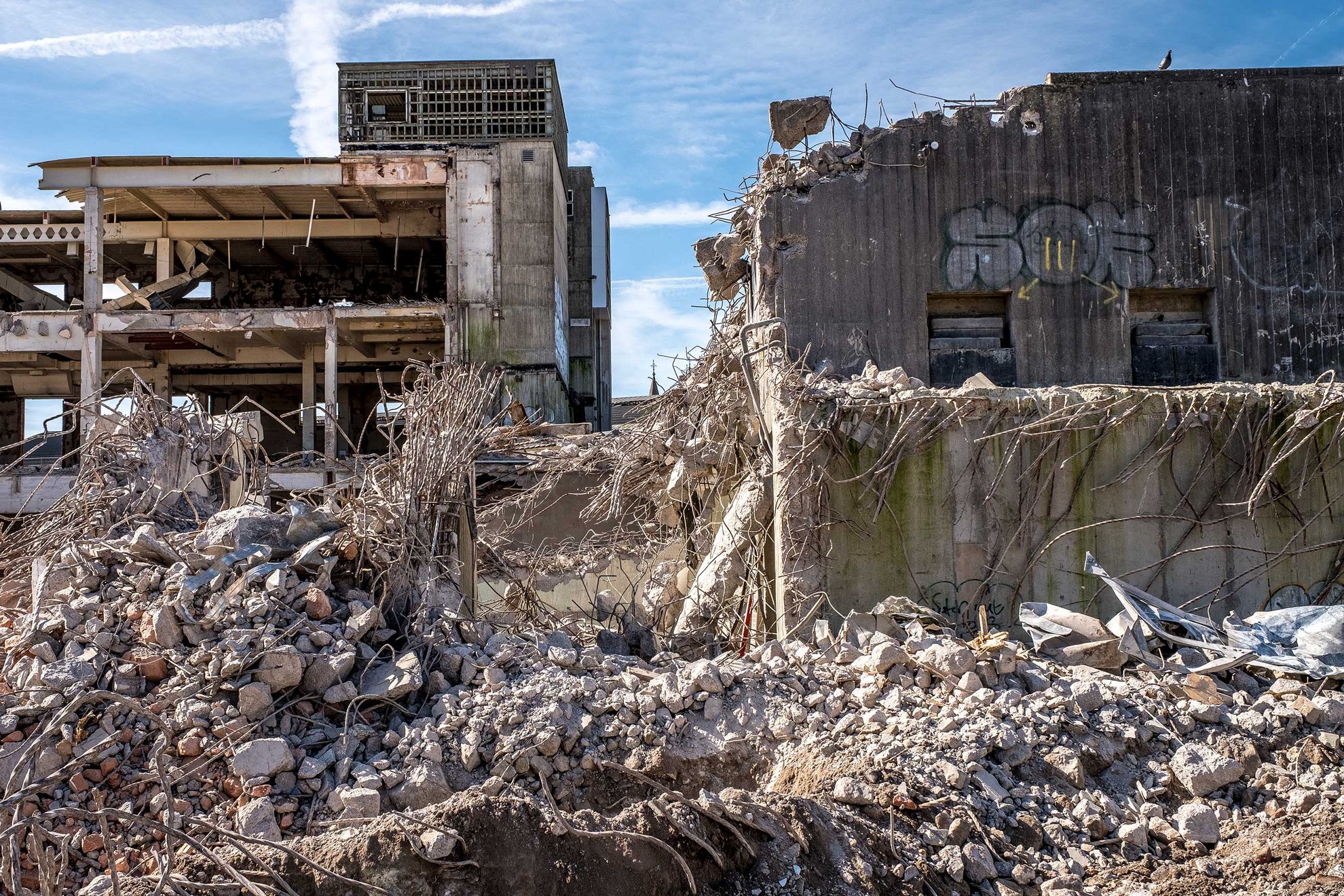 Demolition detail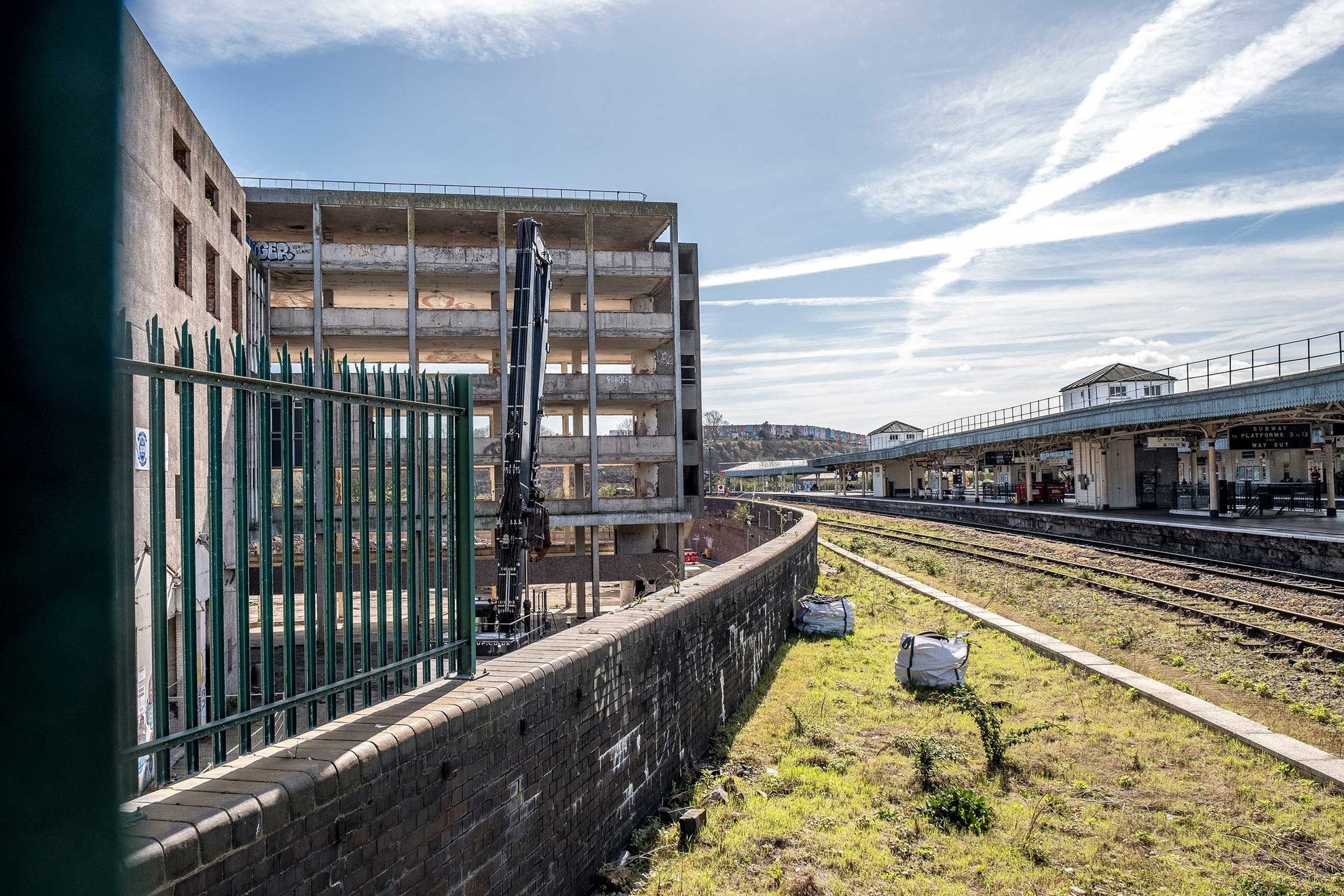 The demolition site is close to railway tracks and platform 15 at Bristol Temple Meads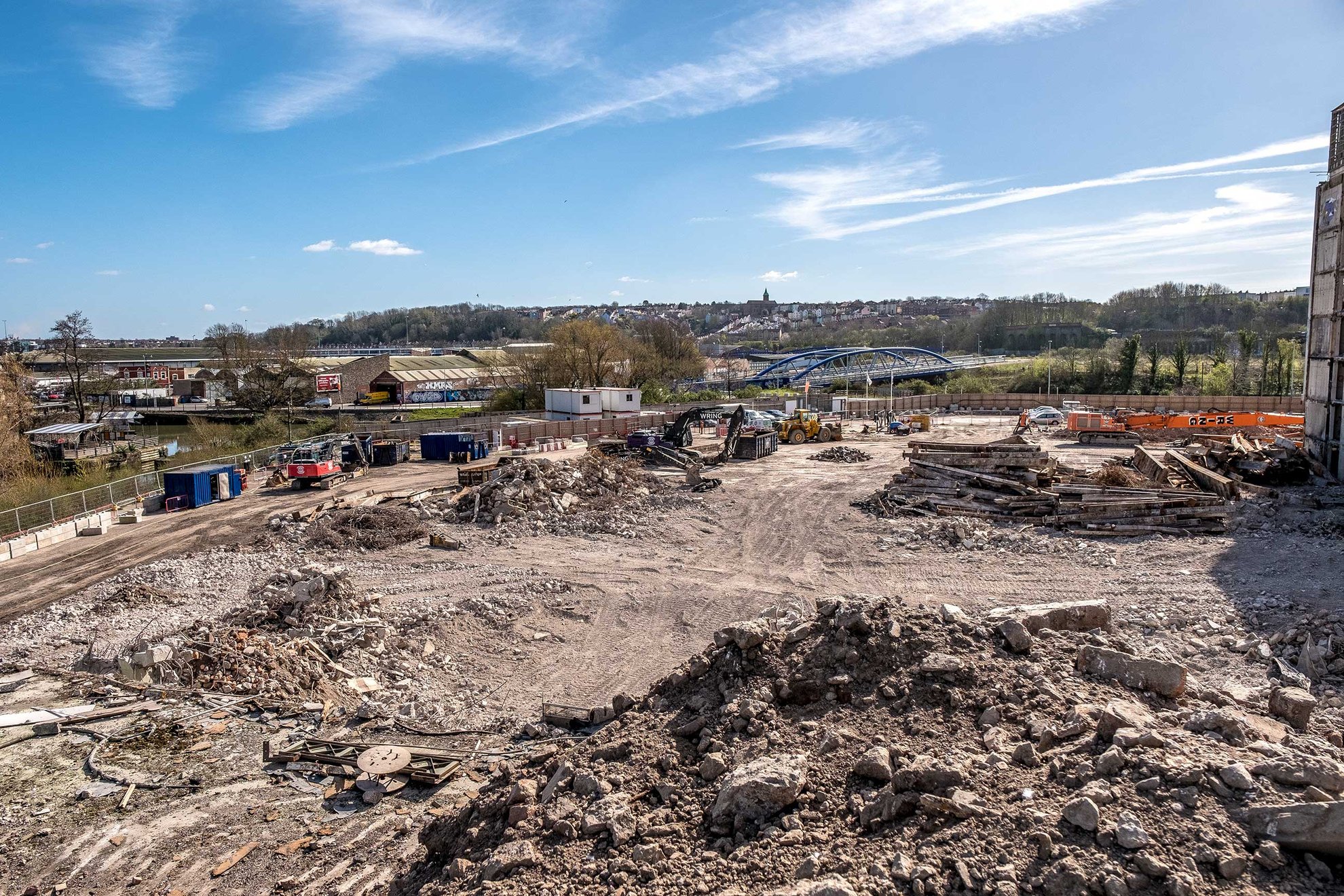 Looking over the site towards Totterdown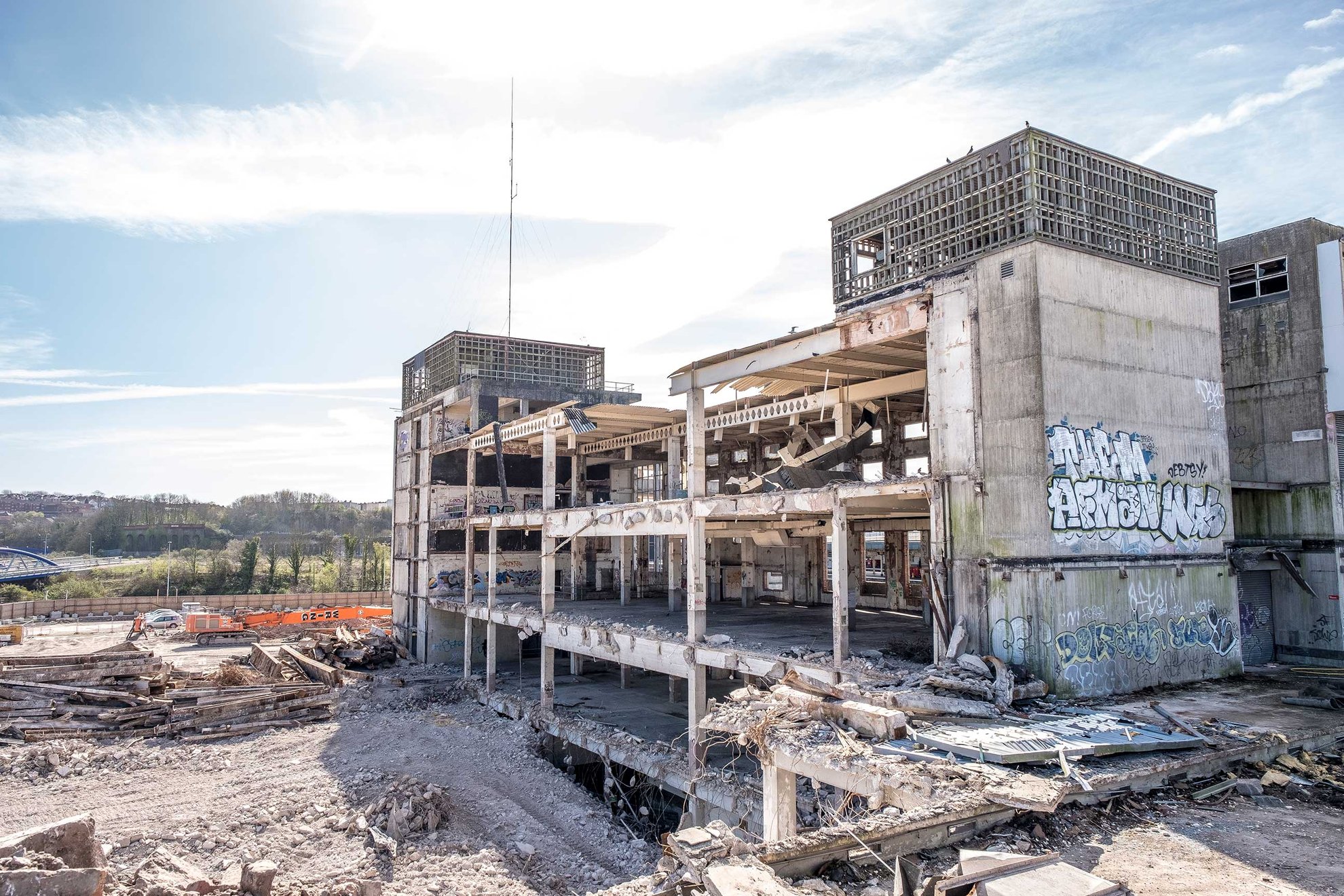 Soon to be gone
Thank you
Thanks to the Kier Construction for providing access. All images on this page are Copyright © Chris Guy and should not be used without permission. For usage please get in touch.