We start with the dildo sale at the Bellend Security Company – definitely a contender for the Crap Graffiti blog, but it made me smile nonetheless. This is on the Hertford Road industrial estate in Barking.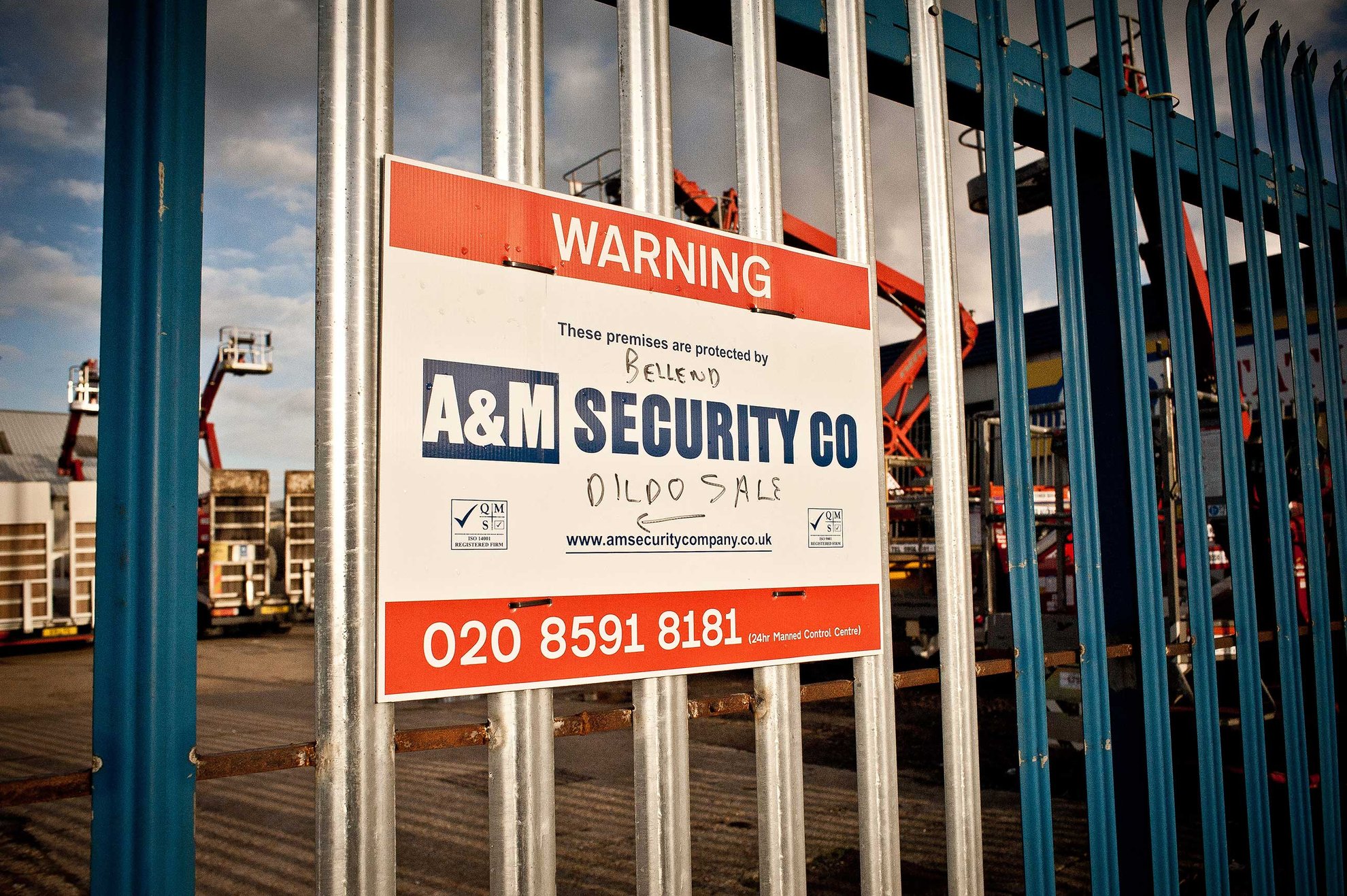 Bellend Security Co. Dildo Sale
Walking up onto the footbridge, I get a sun-kissed view past the builders merchants back to the Hart's Lane Estate in Barking and down to the six lane carriageway of the North Circular Road below.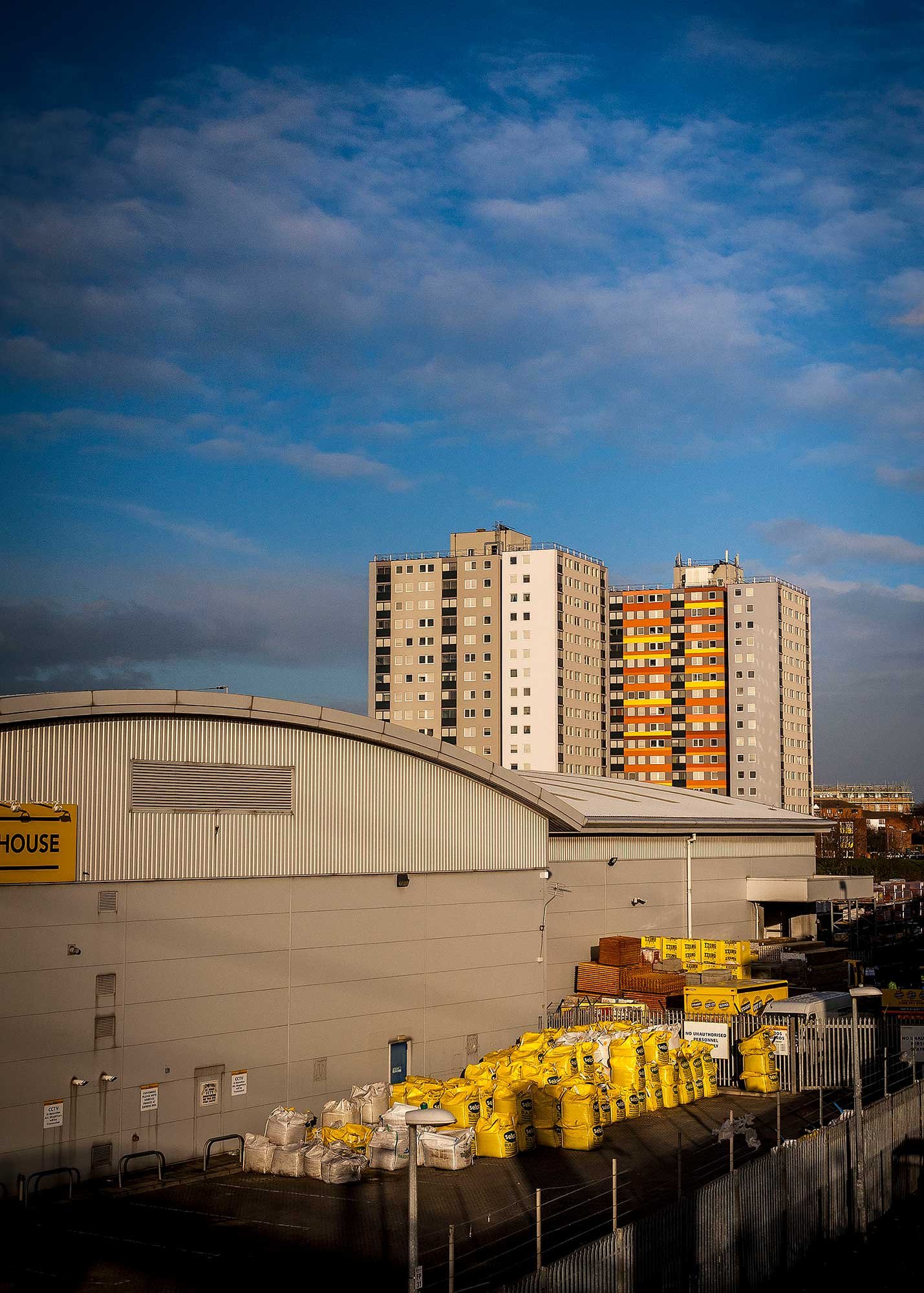 View to the Harts Lane Estate, Barking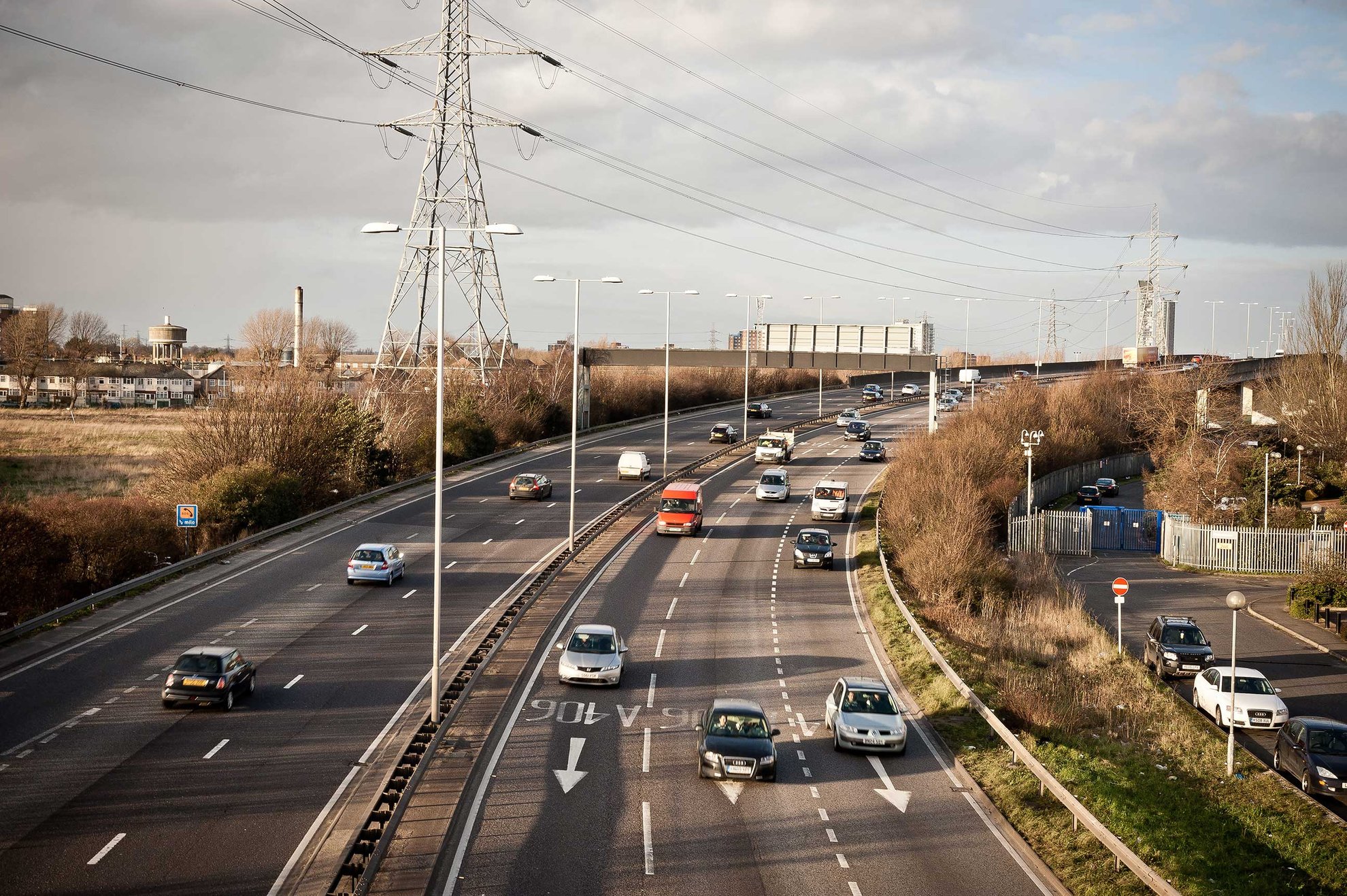 The North Circular Road – from the footbridge between Barking and East Ham
East Ham lies on the other side of the footbridge. And past the gasometer are neat streets of terraced housing and the old Roding Hotel – now closed down.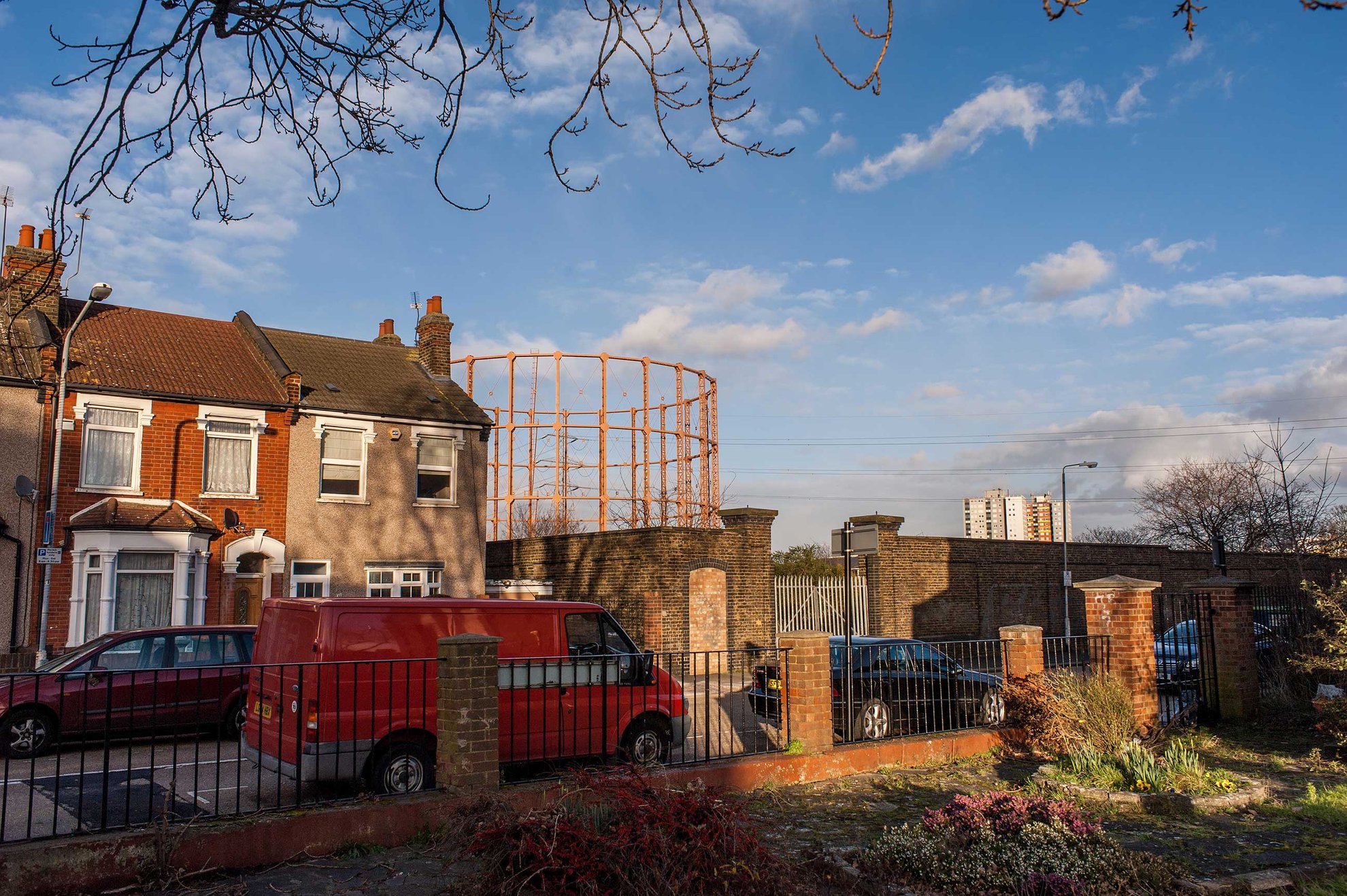 Gasometer, Watson Avenue, East Ham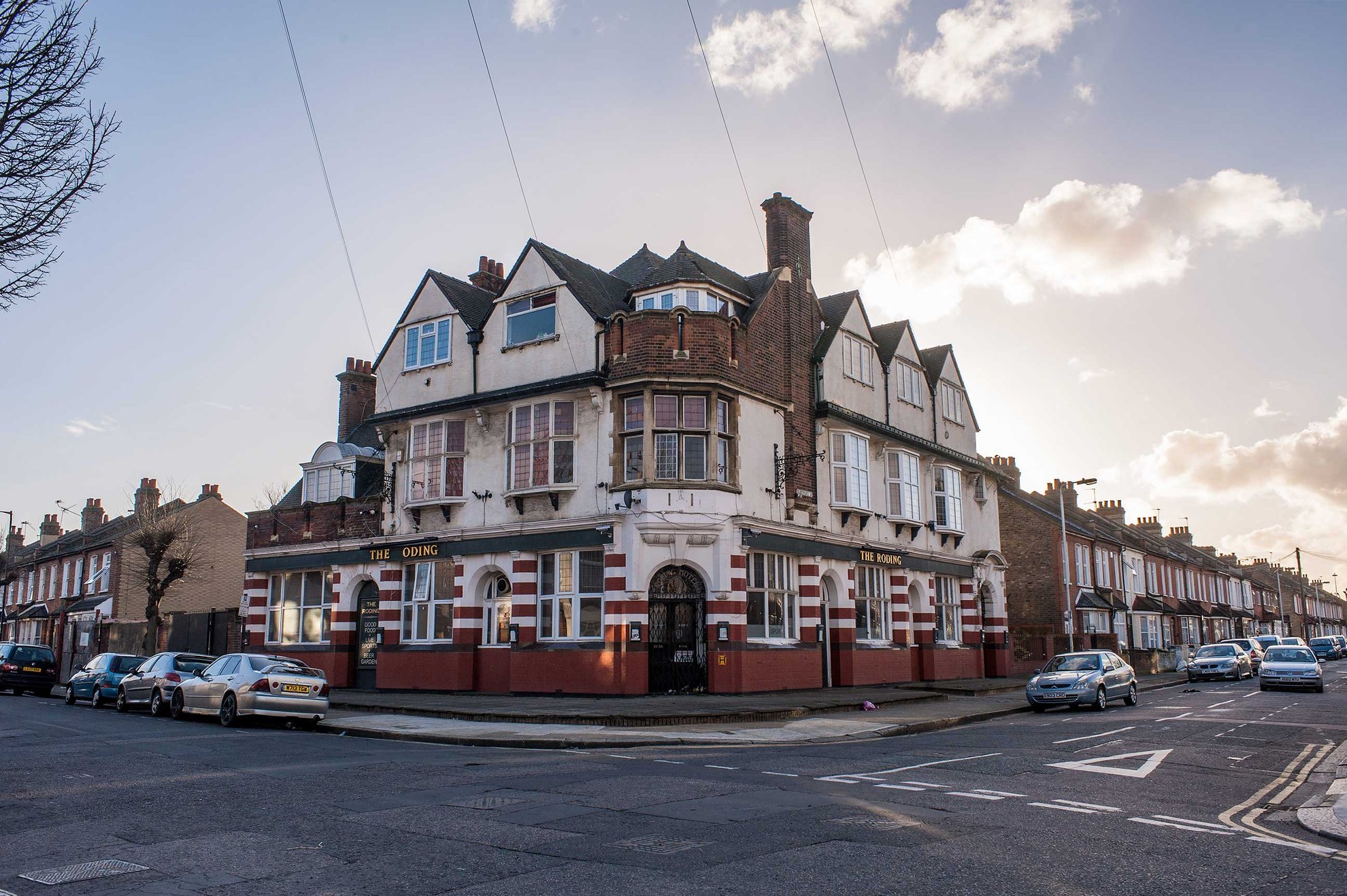 The Roding Hotel and Public House (now closed)
I cross underneath the railway bridge which marks another boundary, this time between East Ham and Little Ilford. Parklands, allotments and mushroom farming lies ahead…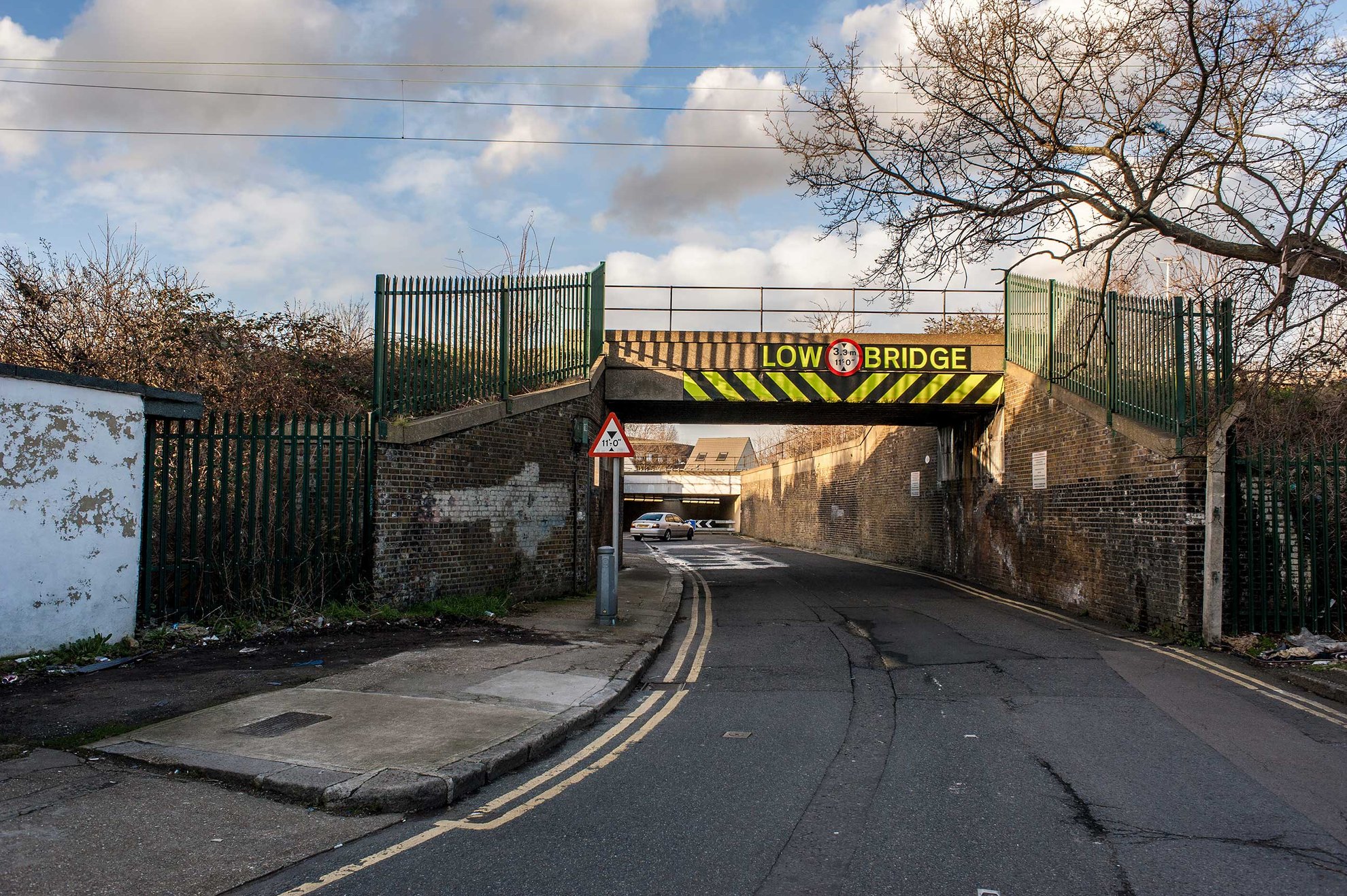 The railway bridge on Stevenage Road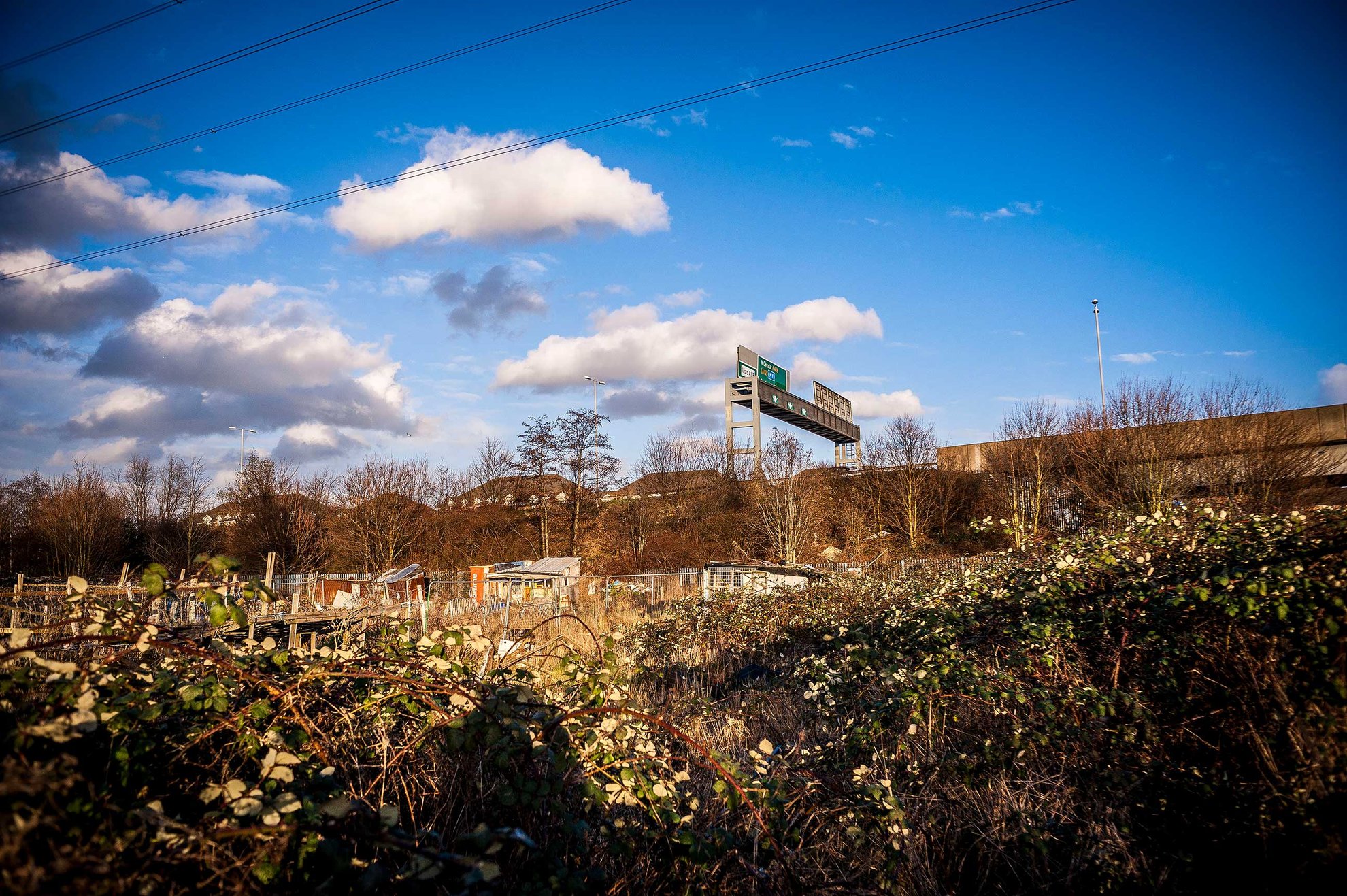 Allotments beside the North Circular Road
Tucked away alongside the allotments and beneath the North Circular Road is the Agridutt Mushroom Farm. A pleasing find, although I was dissuaded from venturing too much further by the barking dogs and fencing.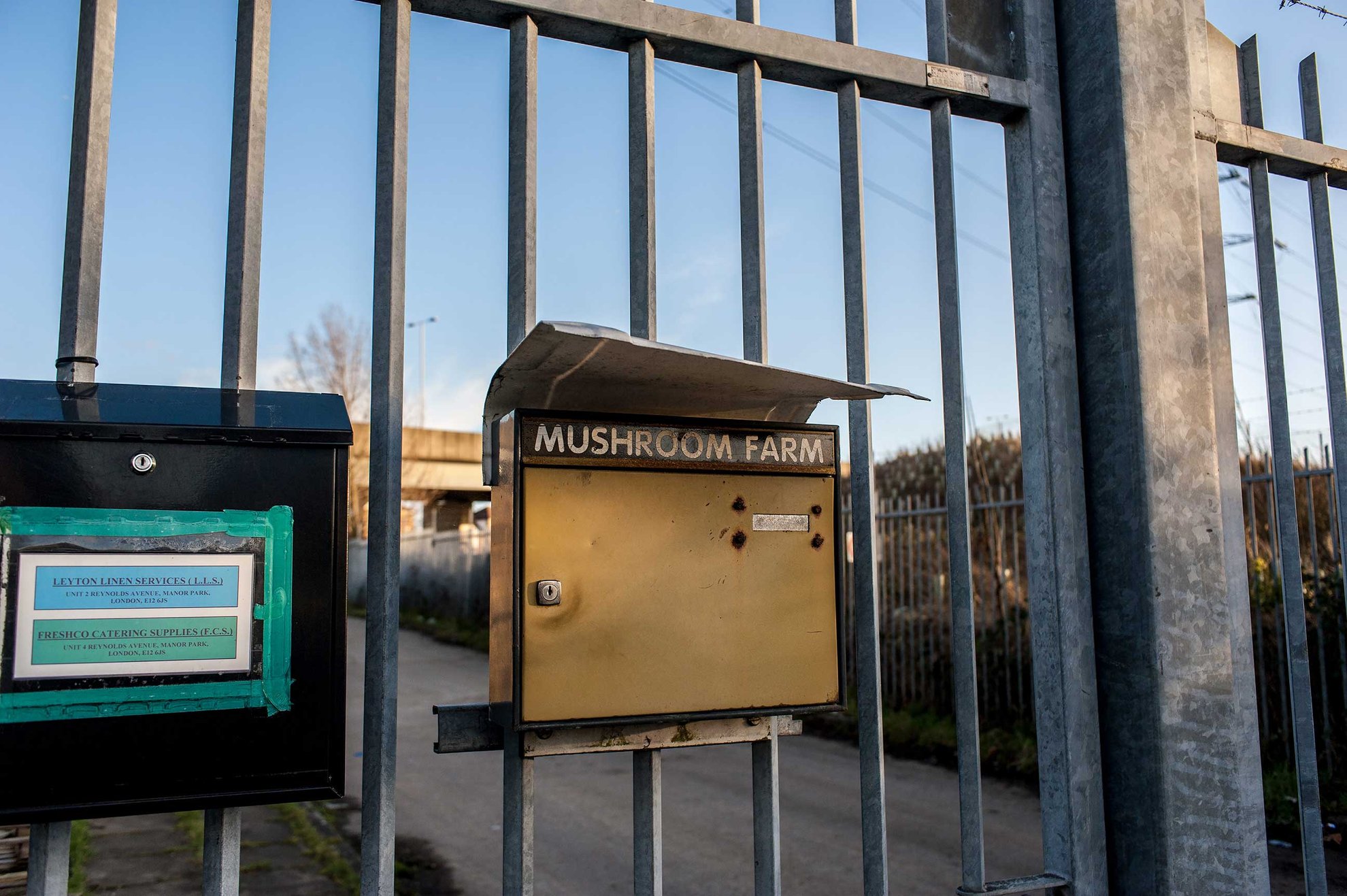 Agridutt Mushroom Farm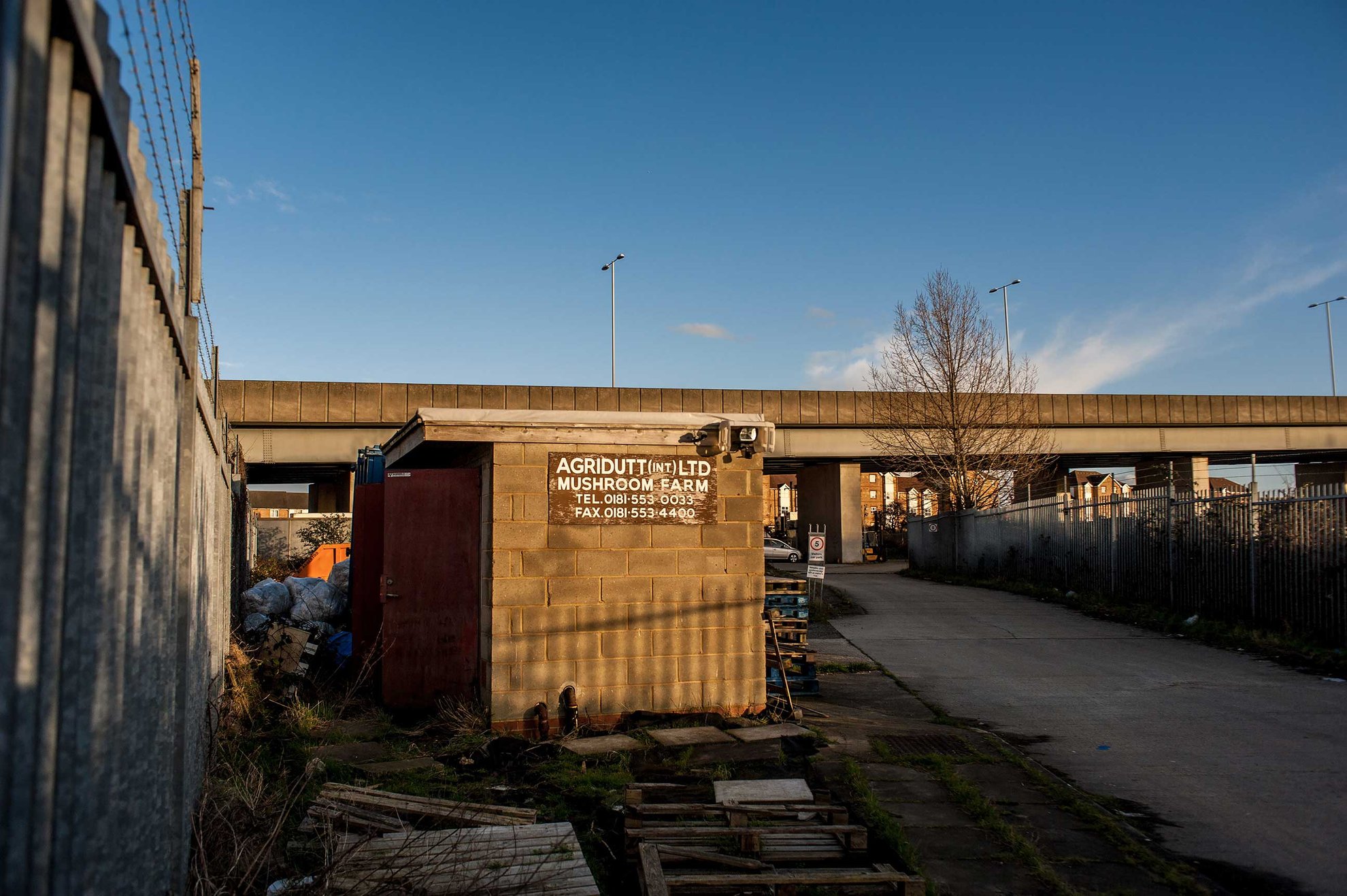 Agridutt Mushroom Farm
And so I moved on towards Little Ilford Park – a recreation ground and woodland that runs between the North Circular and Grantham Road.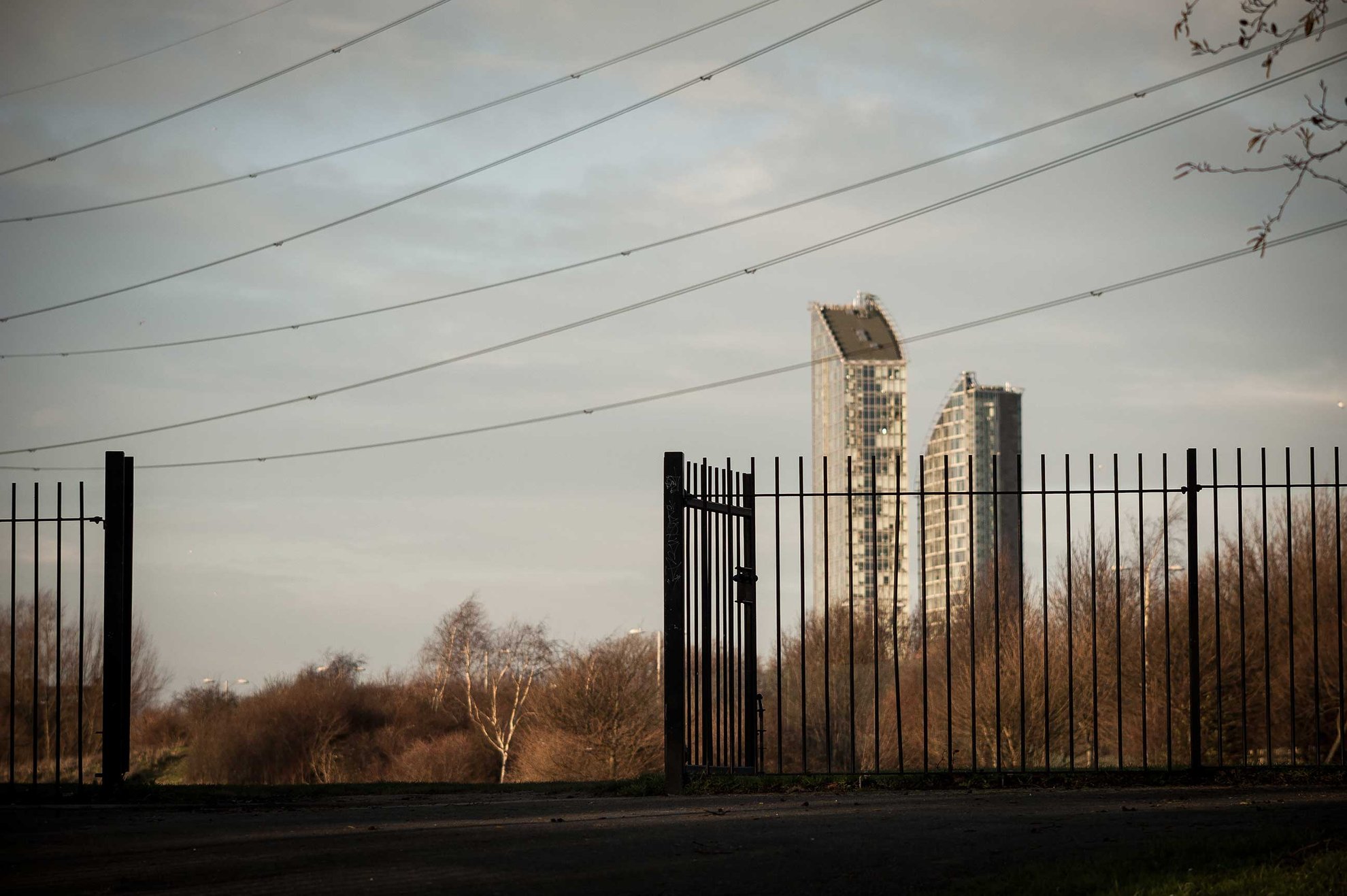 Entrance to Little Ilford Park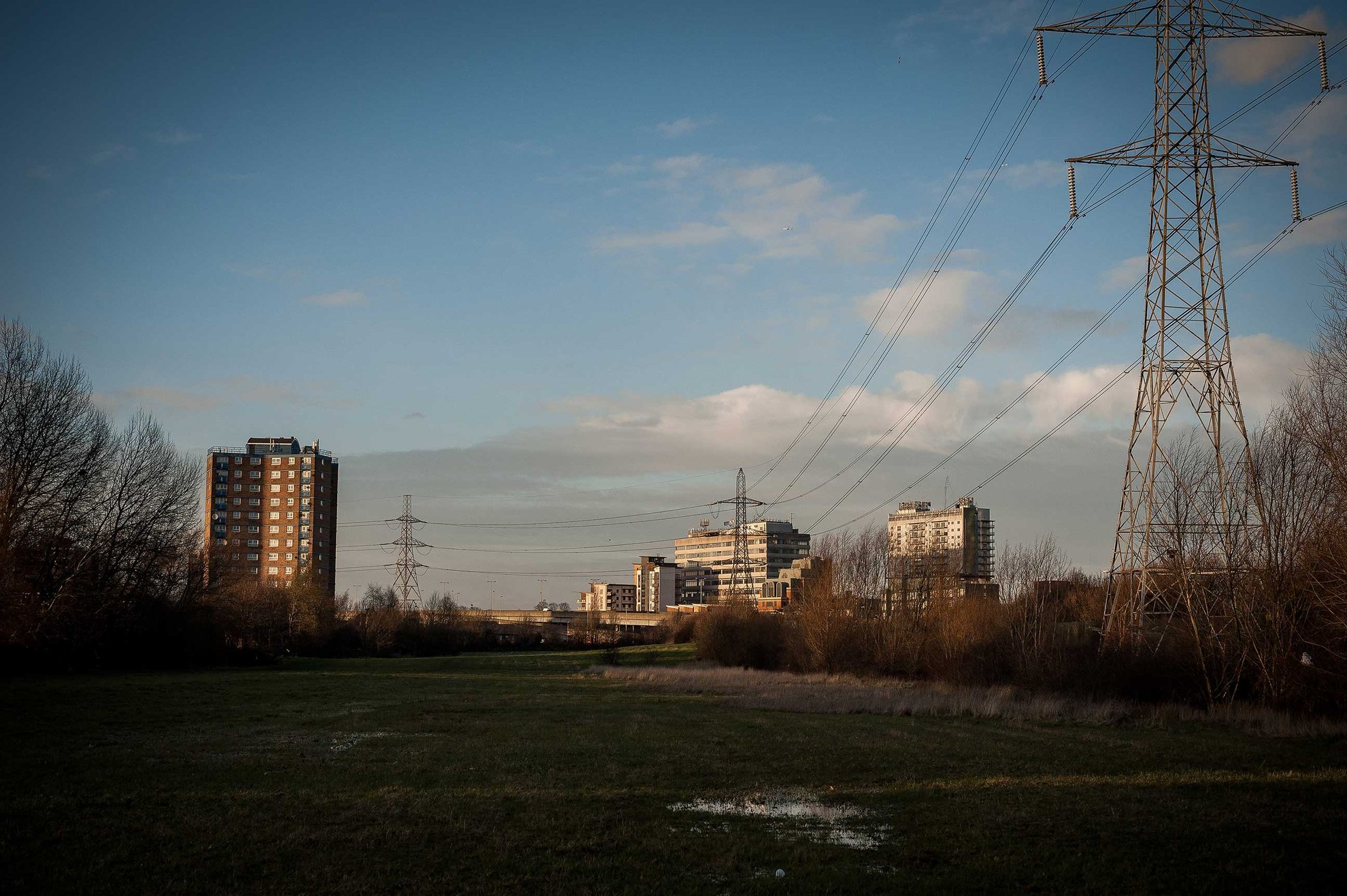 Pylons in Little Ilford Park
On the other side of the North Circular the brutalist hulk of British Telecom's Mill House is plain to see. Telephone exchange architecture of the 60s and 70s does have a pretty distinctive look.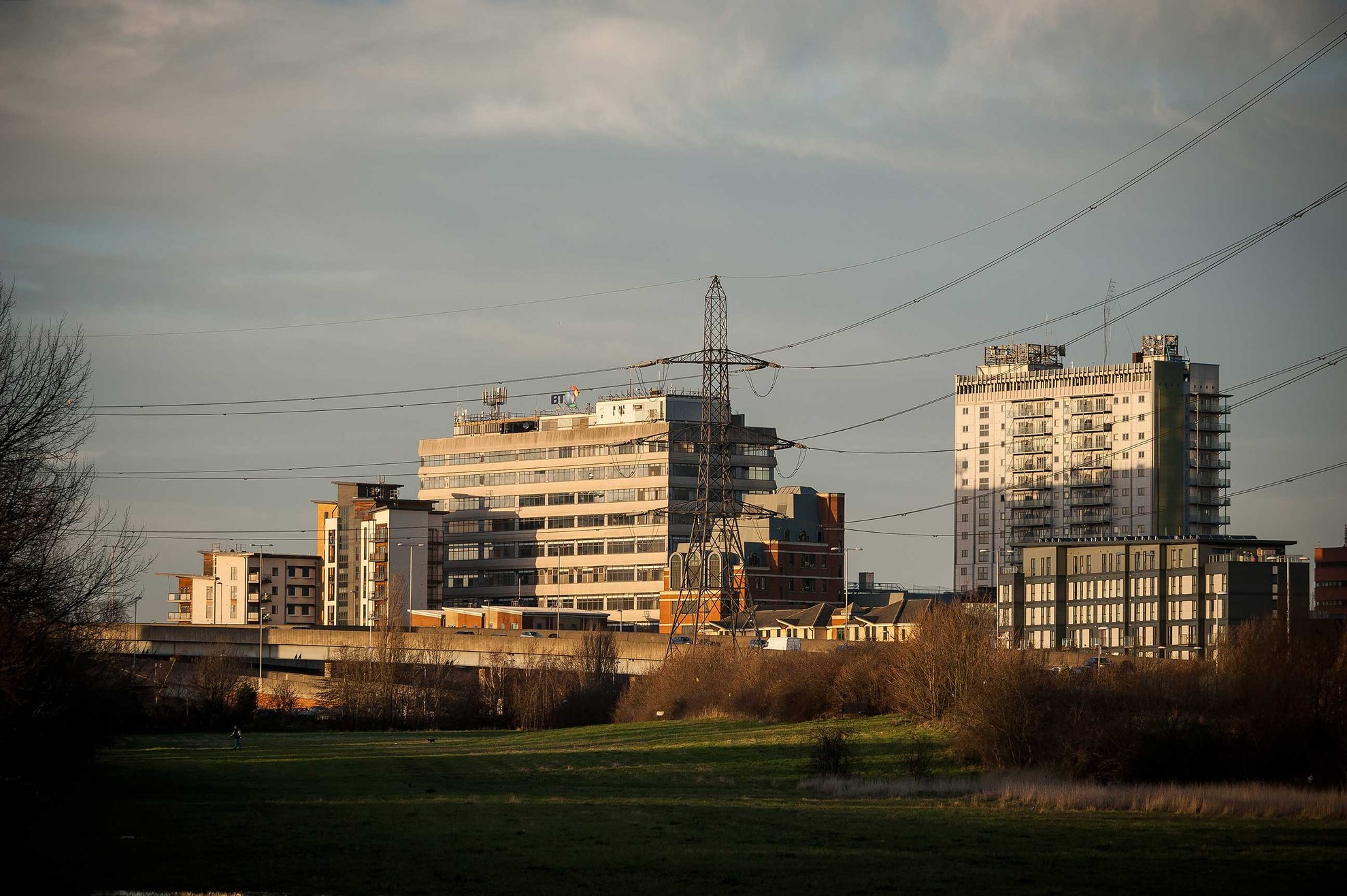 BT's Mill House from Little Ilford Park
There are a series of ten H-shaped brick built tower blocks in the estate alongside the park: Alfred Prior, Susan Lawrence, Richard Fell, Annie Taylor, John Cornwell VC, Charlbury, Willis, Arthur Walls, Blakesley and Twelve Acre House.
John Cornwall VC House is named after John 'Jack' Cornwall who was posthumously awarded the Victoria Cross at the age of just 16 for his bravery at the Battle of Jutland in World War I.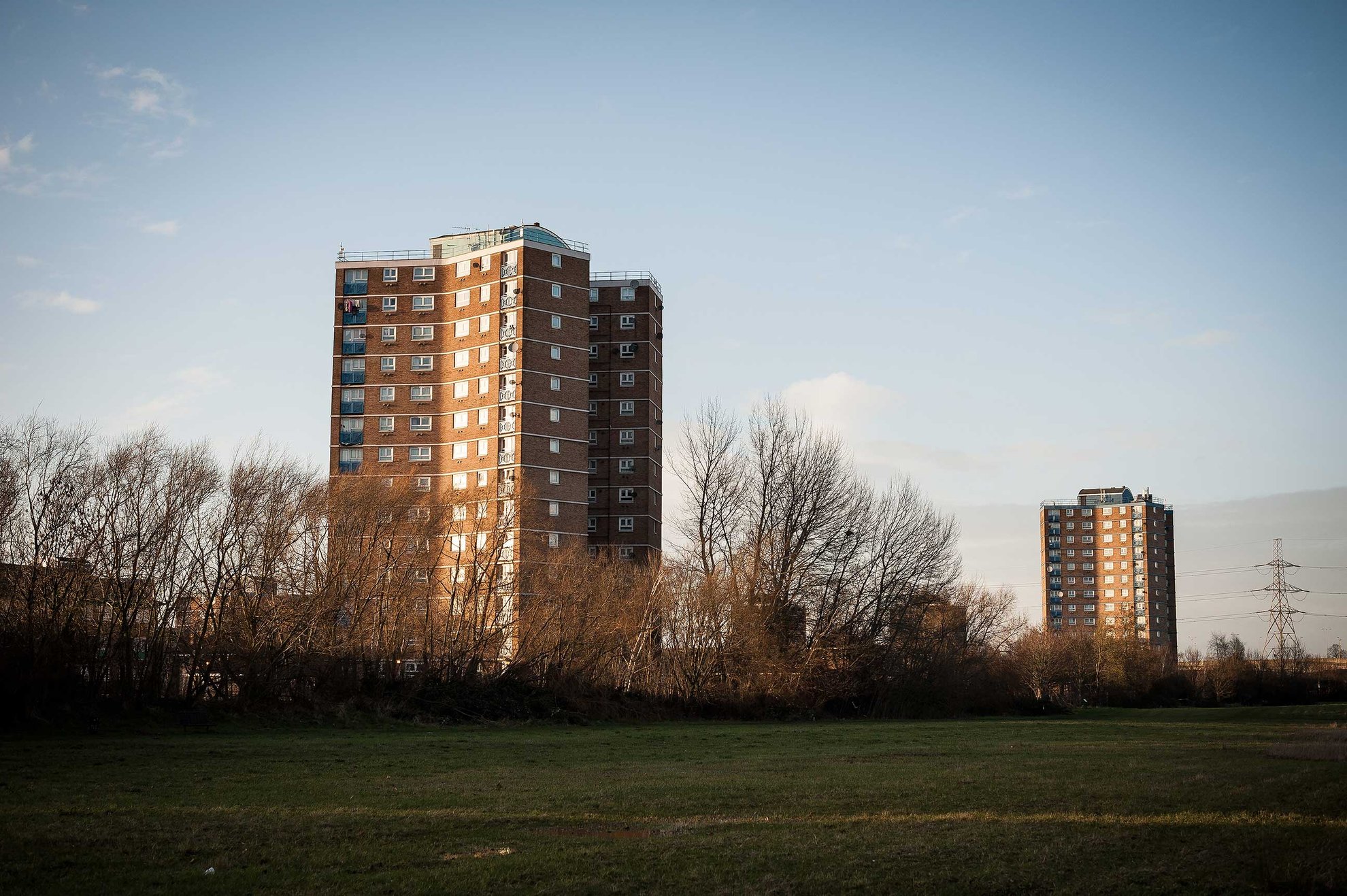 Alfred Prior House and John Cornwell VC House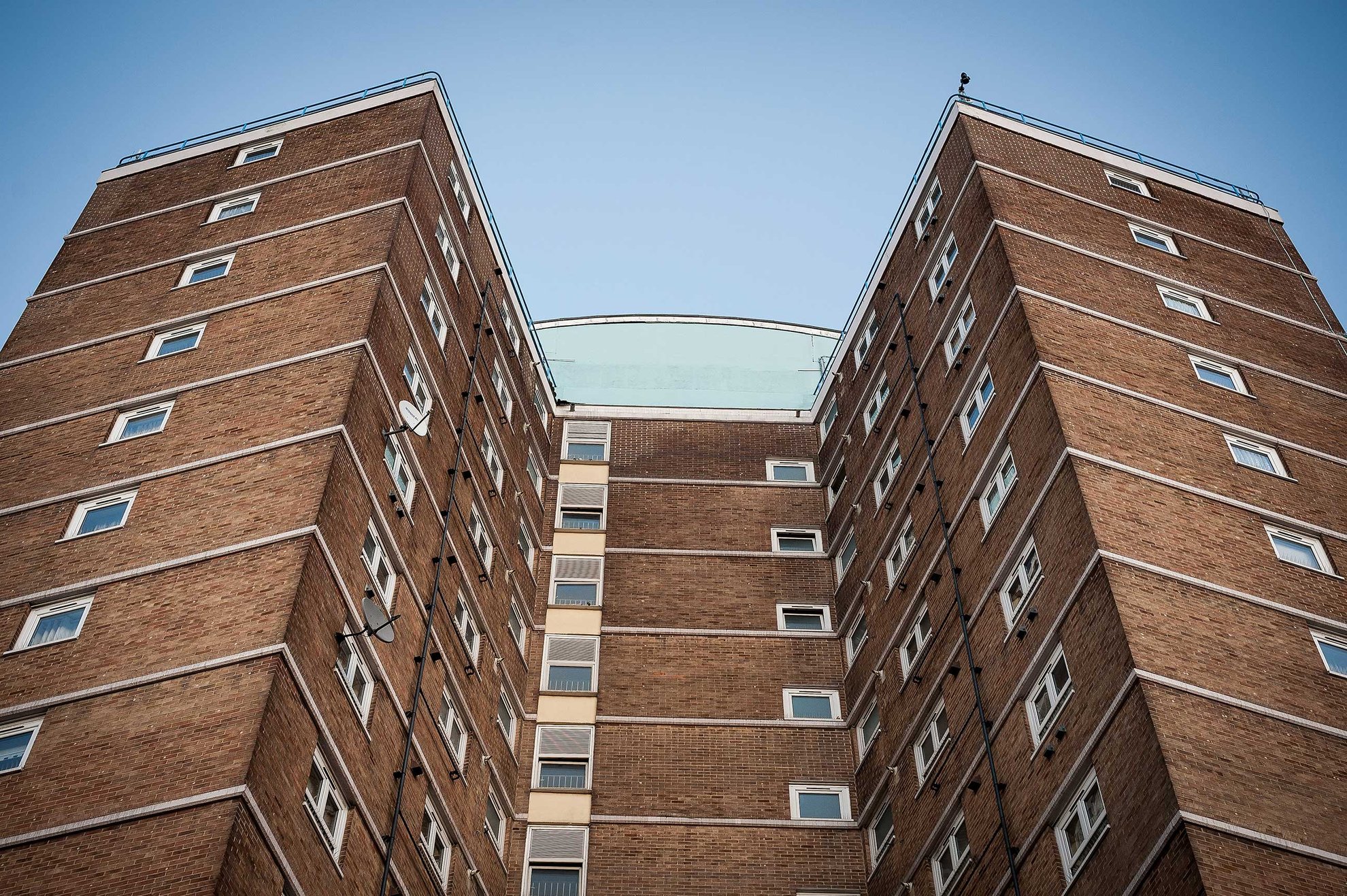 Detail of Alfred Prior House
And finally strolling back through the car park of Twelve Acre House I discover this strangely beautiful mural, which blends wonderfully with its surroundings. I particularly like the roots of the tree on the right.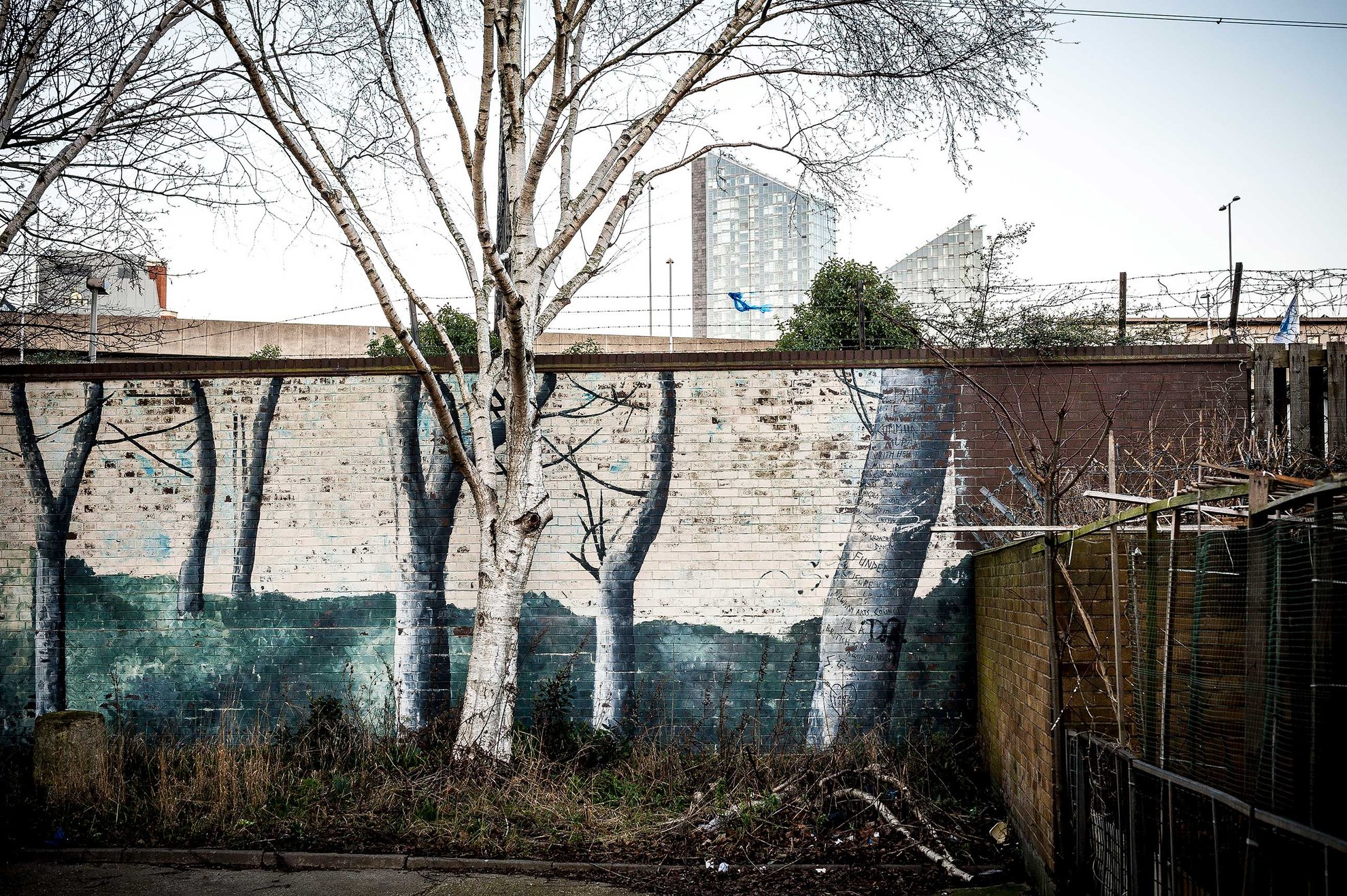 Twelve Acre House, Ilford