There's a stunning section of the M5 motorway in Somerset, near Clapton in Gordano, where the split-level carriageway curves through the hills past the Iron Age hill fort of Cadbury Camp. I'd spotted a footbridge that crossed the motorway at this point and decided to head out there at first light one morning in December 2016.
Having parked up in the village of Clapton in Gordano I dug out my touch and high-vis jacket to make my way along the dark and misty country lane up to the footpath that I pretty sure led to the footbridge. At this point it's fair to say that I was questioning whether this would all be worthwhile!
After about 20 minutes walk I reached the bridge and it does have stunning view over the motorway and surrounding hills. And it was still quite misty – perfect winter weather to get this series of shots.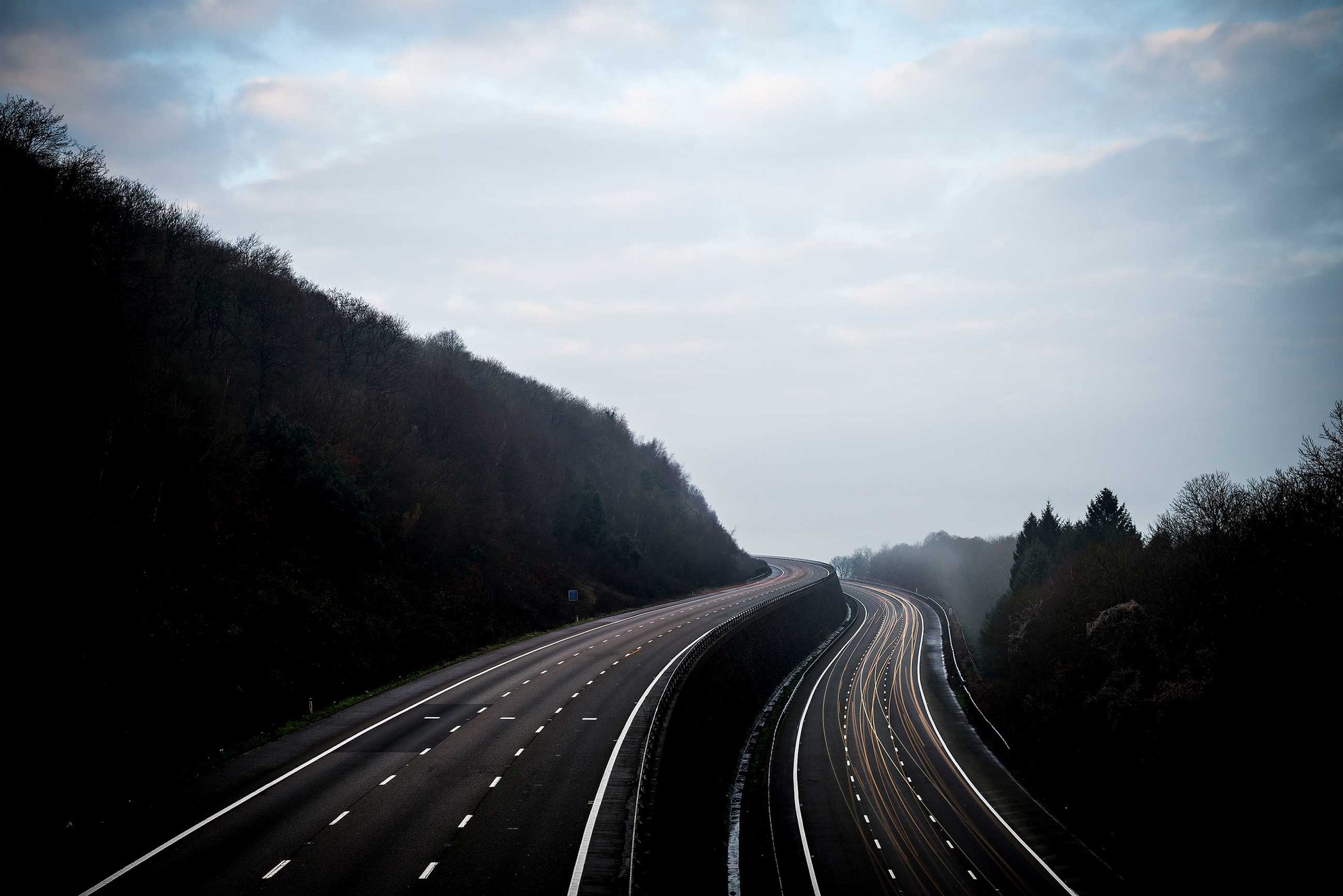 M5 Light Trails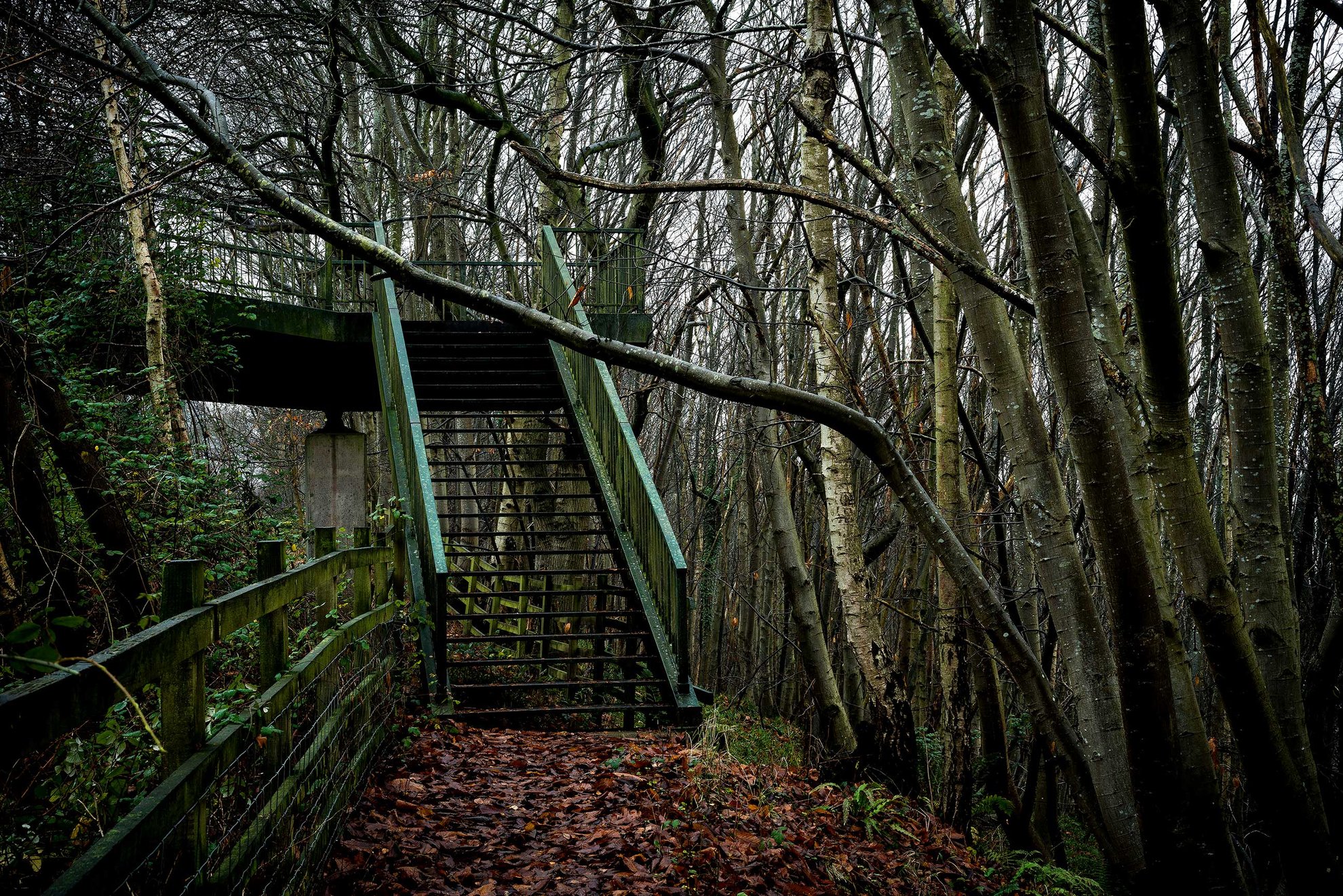 First view of the footbridge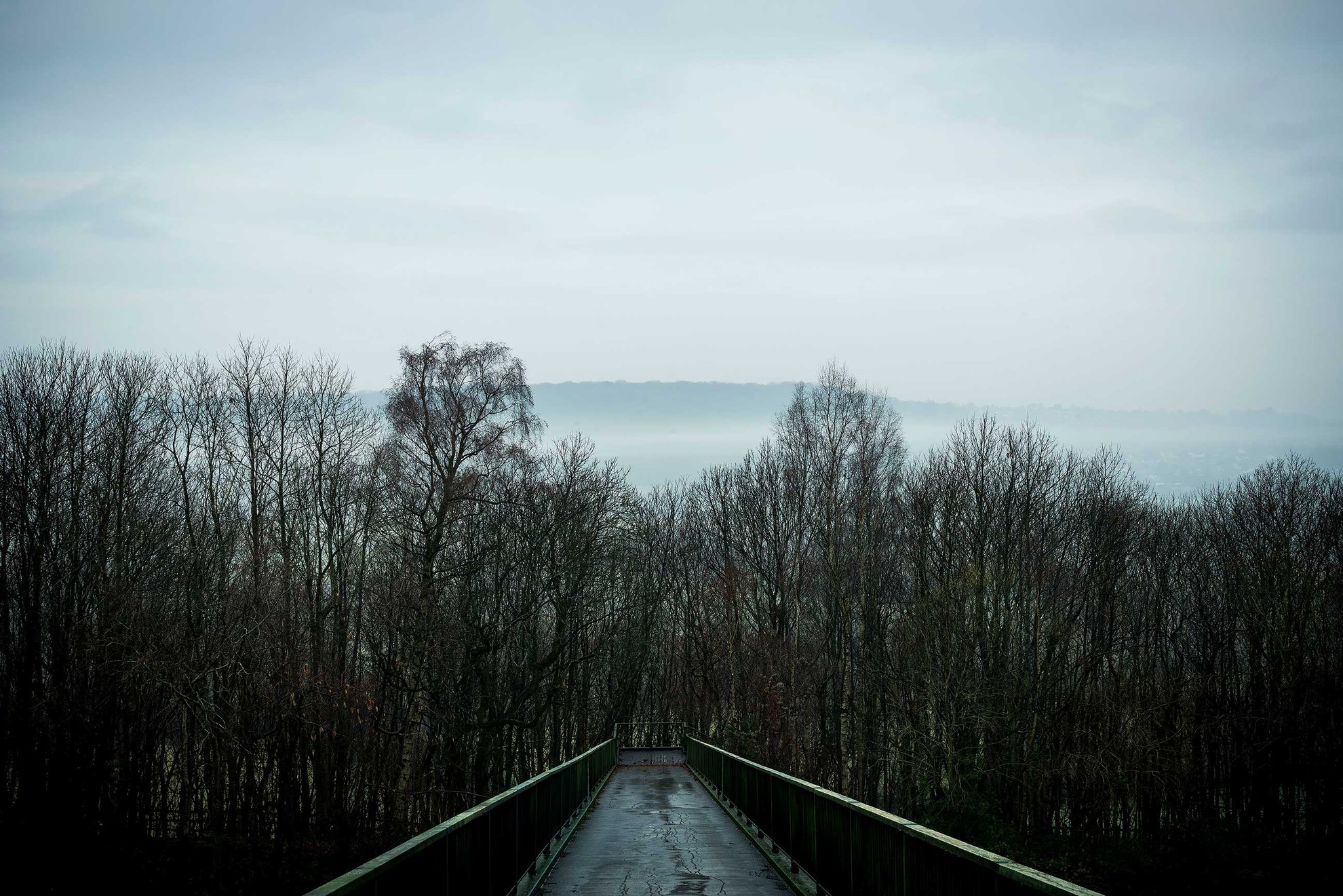 Footbridge over the M5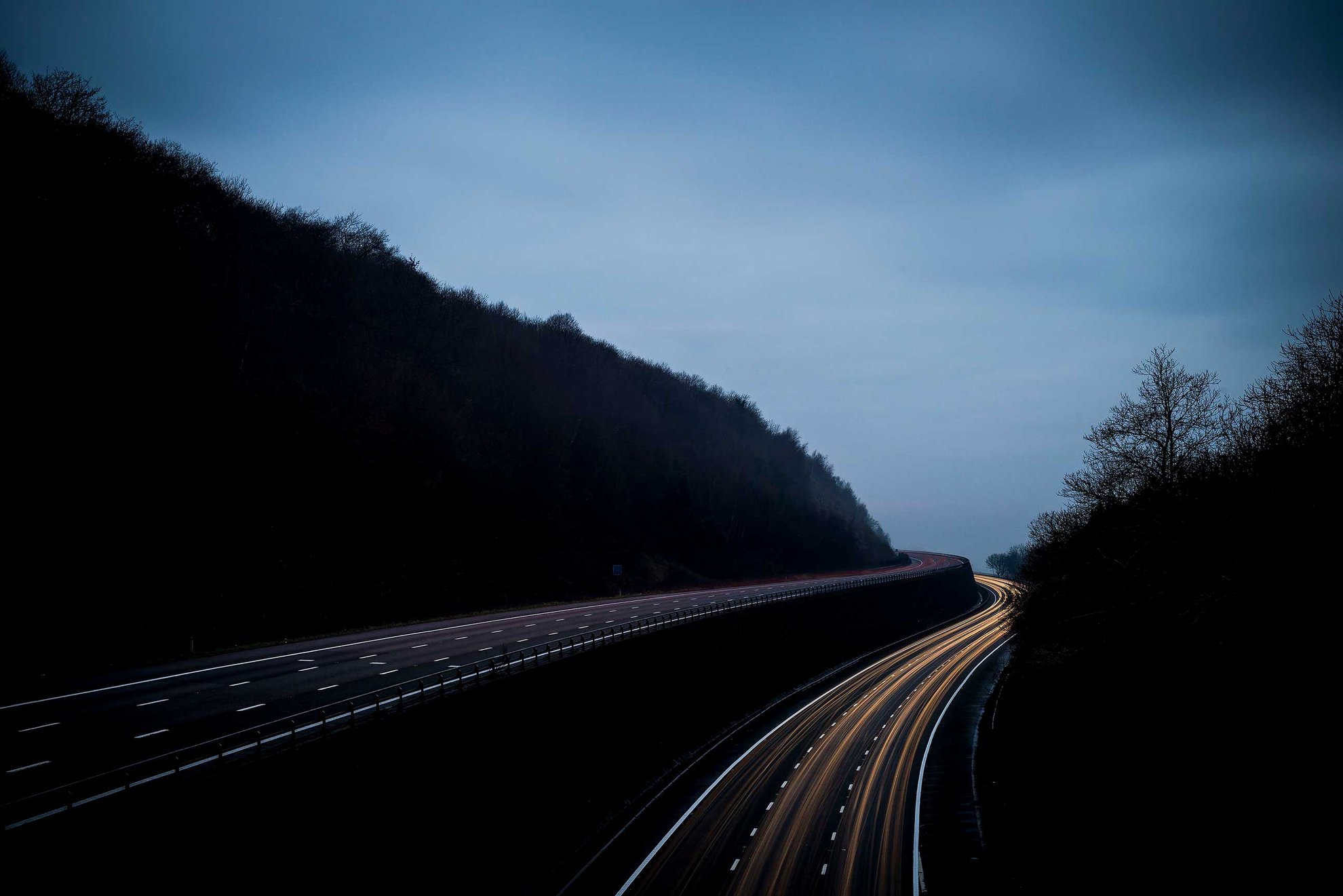 M5 Light Trails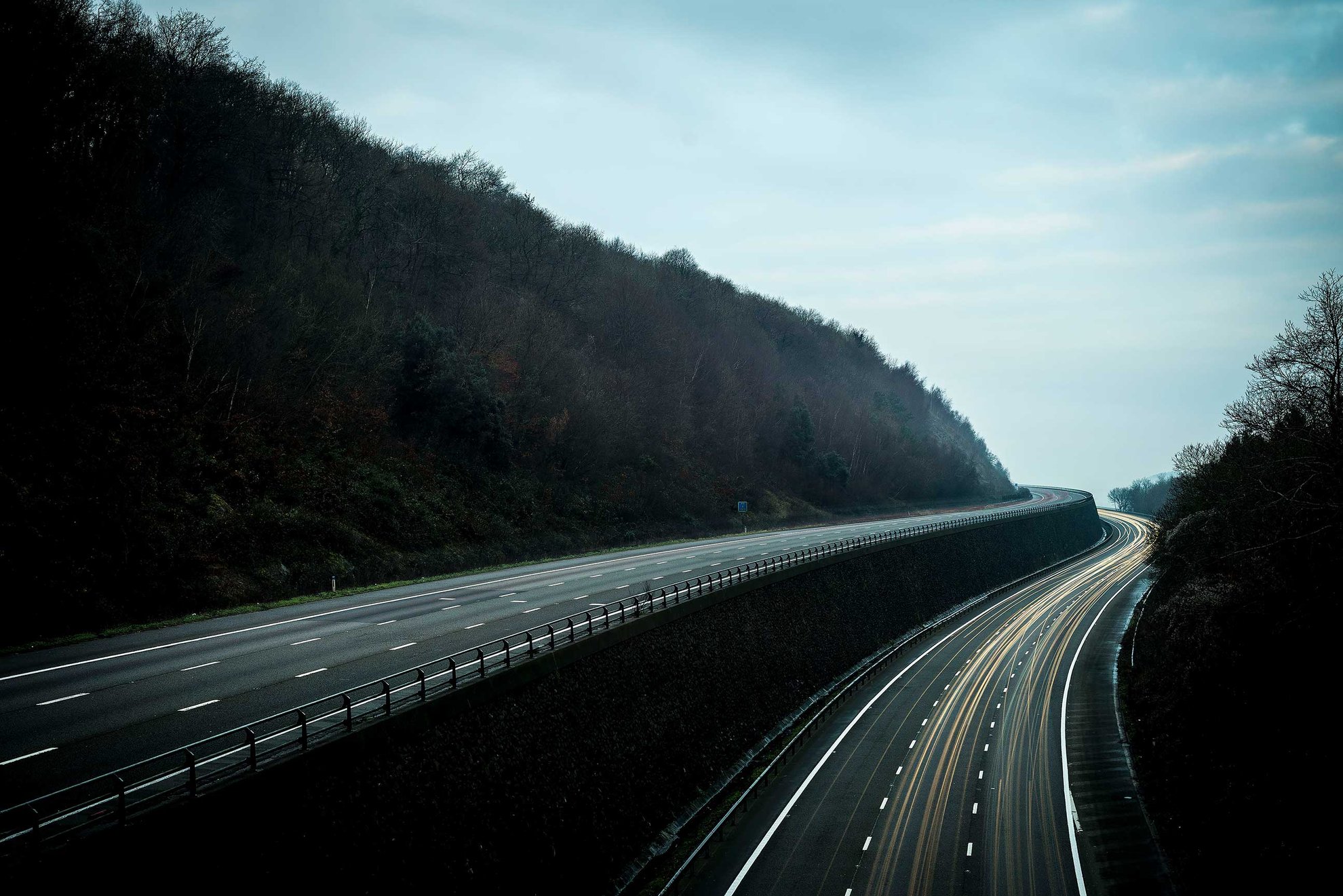 M5 Light Trails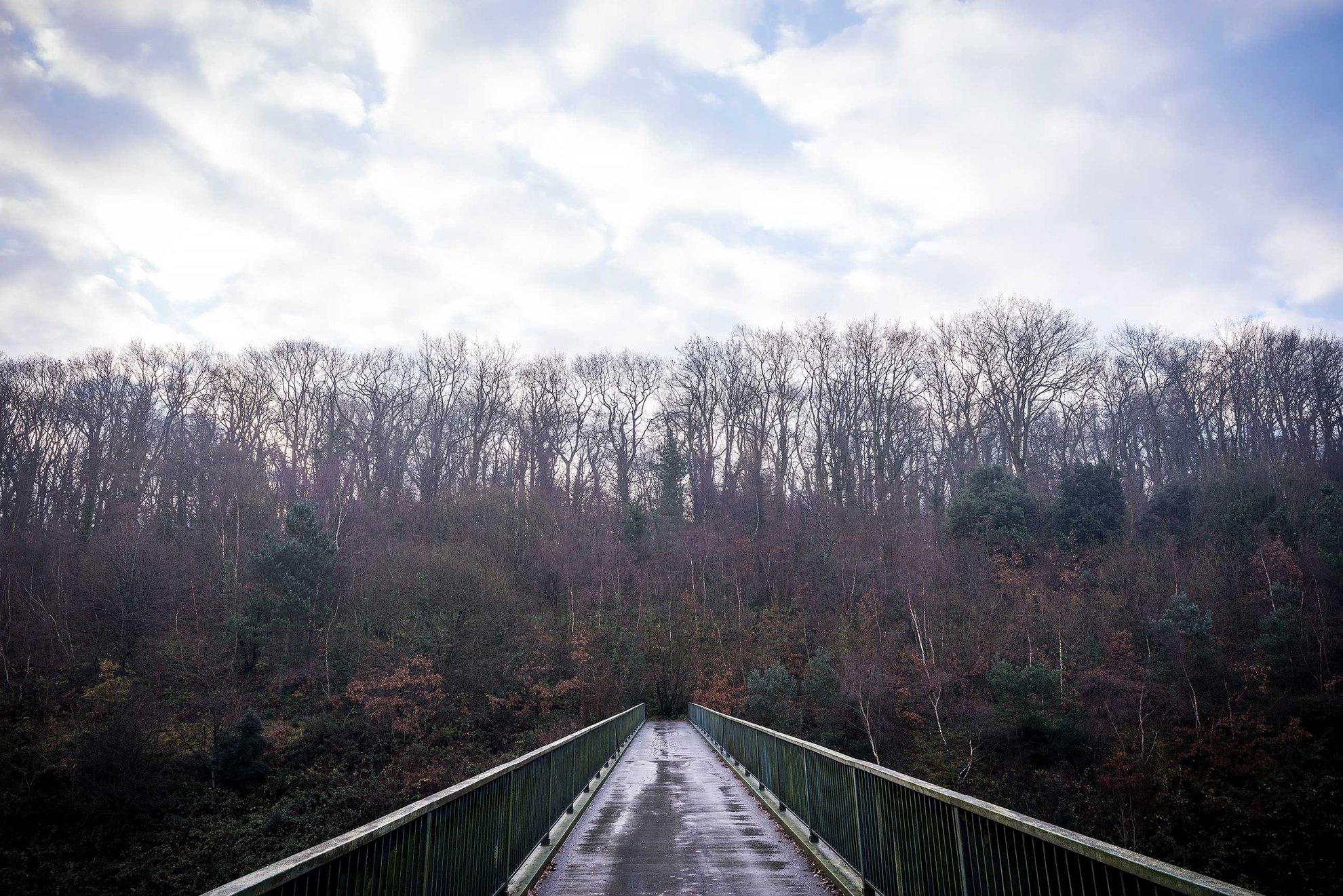 Footbridge over the M5