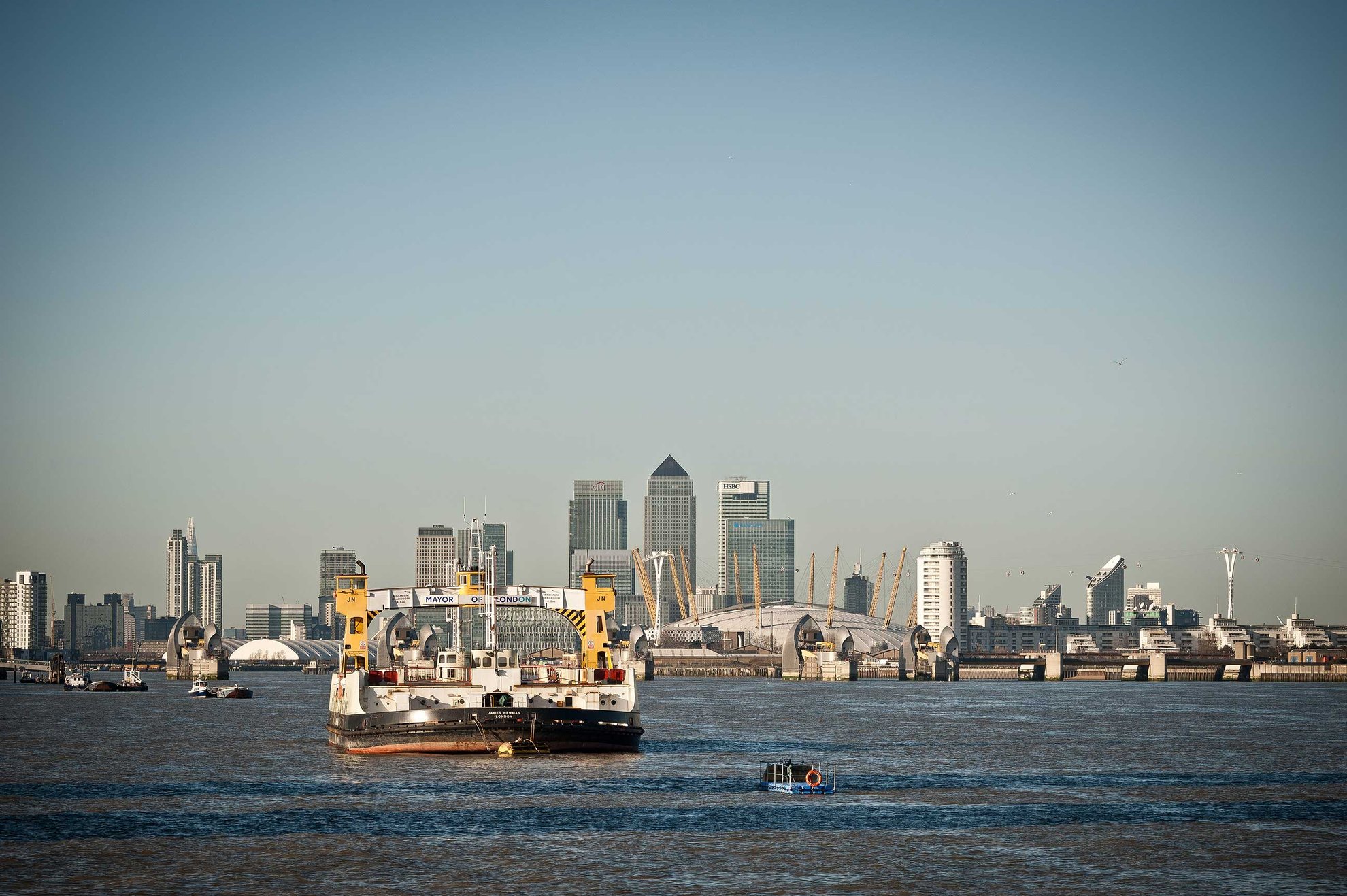 The Woolwich Ferry and Canary Wharf
I'm going to start at the Woolwich Ferry, and although I've made this crossing both in a car and on a motorbike, I've never crossed as a foot passenger. Once on board I'm pleasantly surprised – the Ernest Bevin is spotlessly clean, freshly painted and has gleaming wooden benches below deck. I was expecting something a little more 'lived-in'.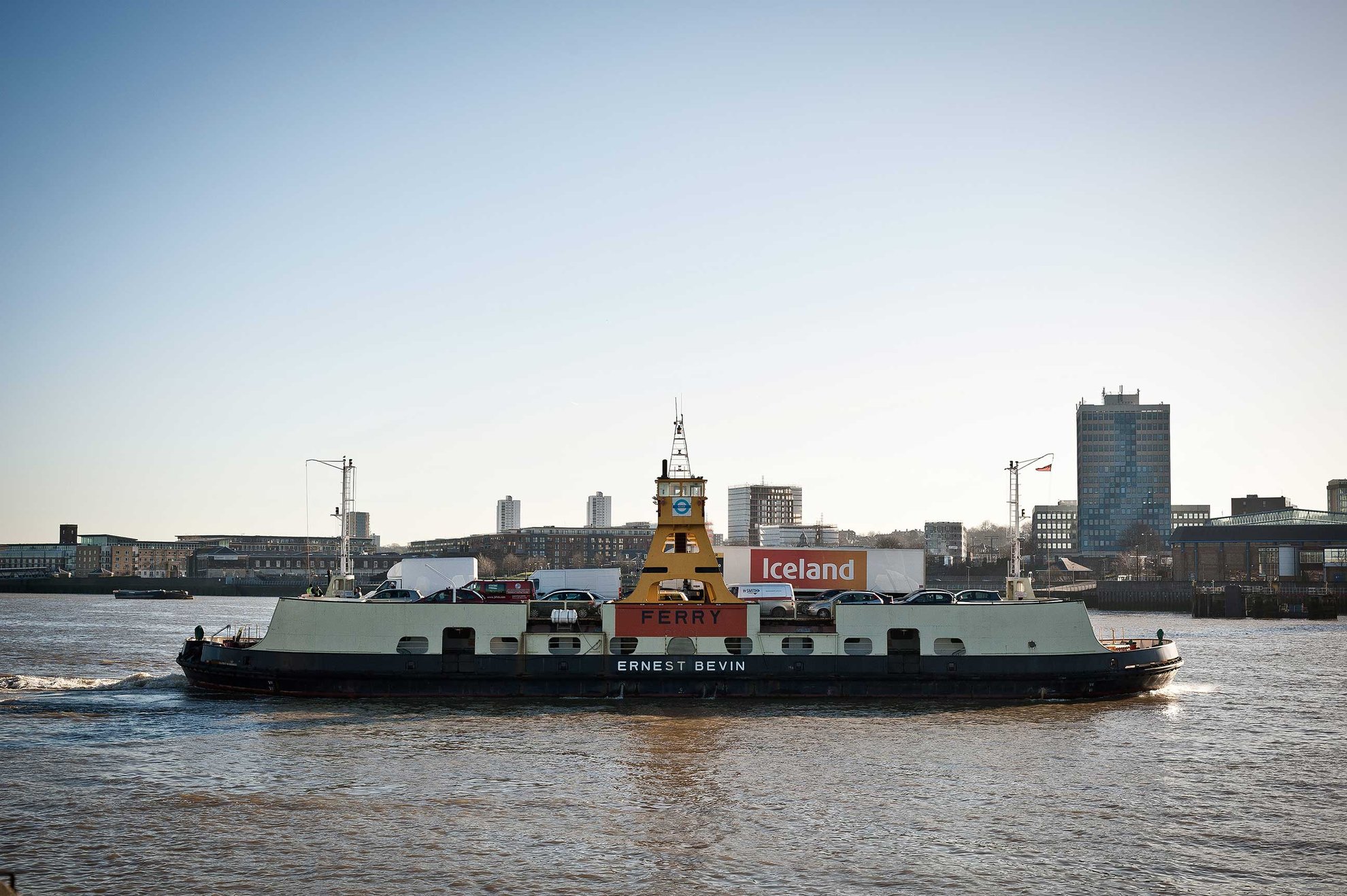 The Ernest Bevin Woolwich Ferry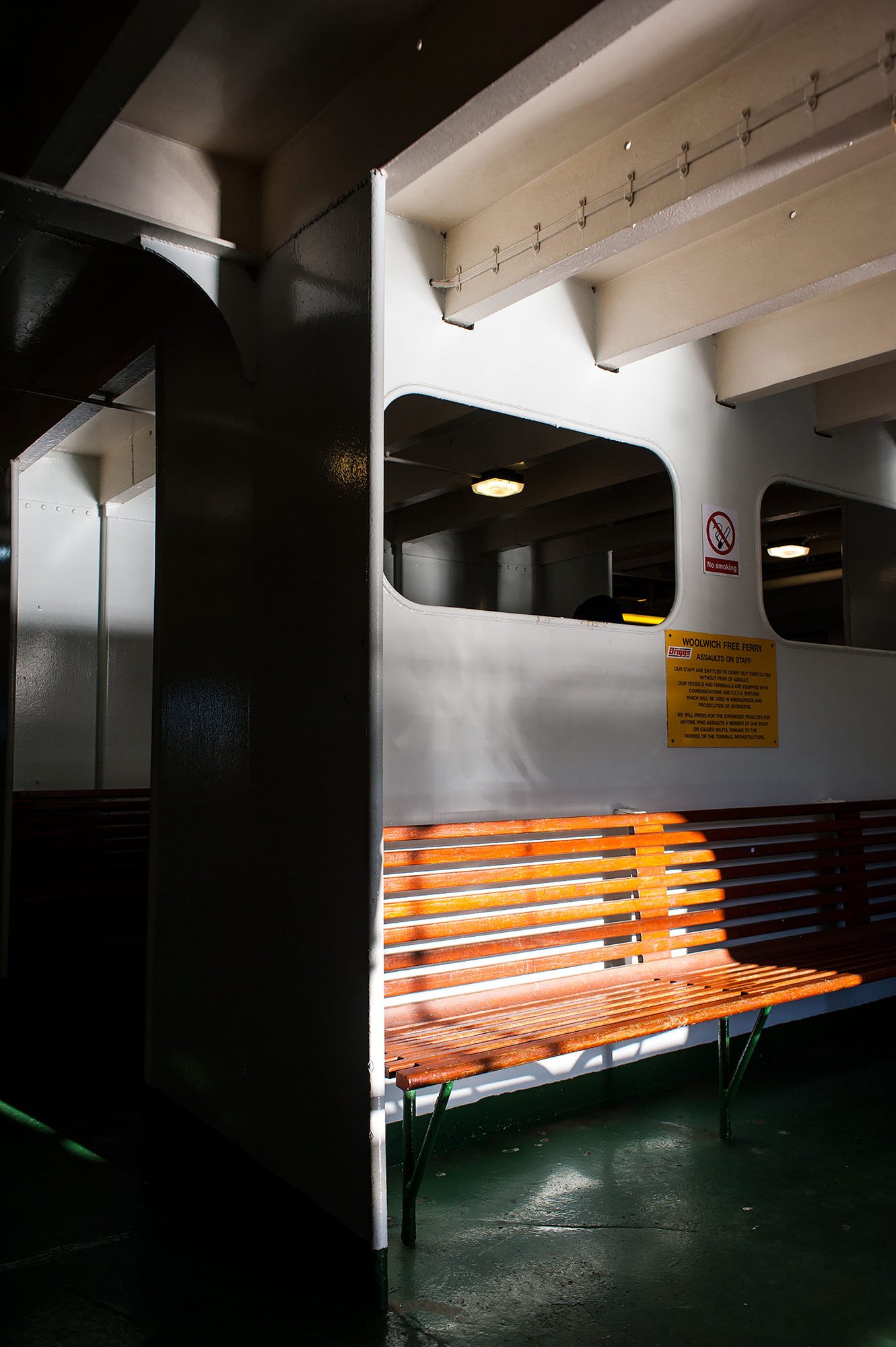 Interior of the Woolwich ferry
The ferry docks at the North Pier, North Woolwich, which along with Silvertown forms a long, thin strip of land that is essentially separated from the rest of East London by the Royal Victoria and Royal Albert docks which form a long body of water to the north.
There is plenty to explore here; the Tate and Lyle factory, City Airport, the Thames Barrier and the Brick Lane Music Hall…
However the first thing that greets the ring-road-navigator is the rather bleak 'turn right for the North Circ' signage – as ring roads go this is not the Périphérique or the M25.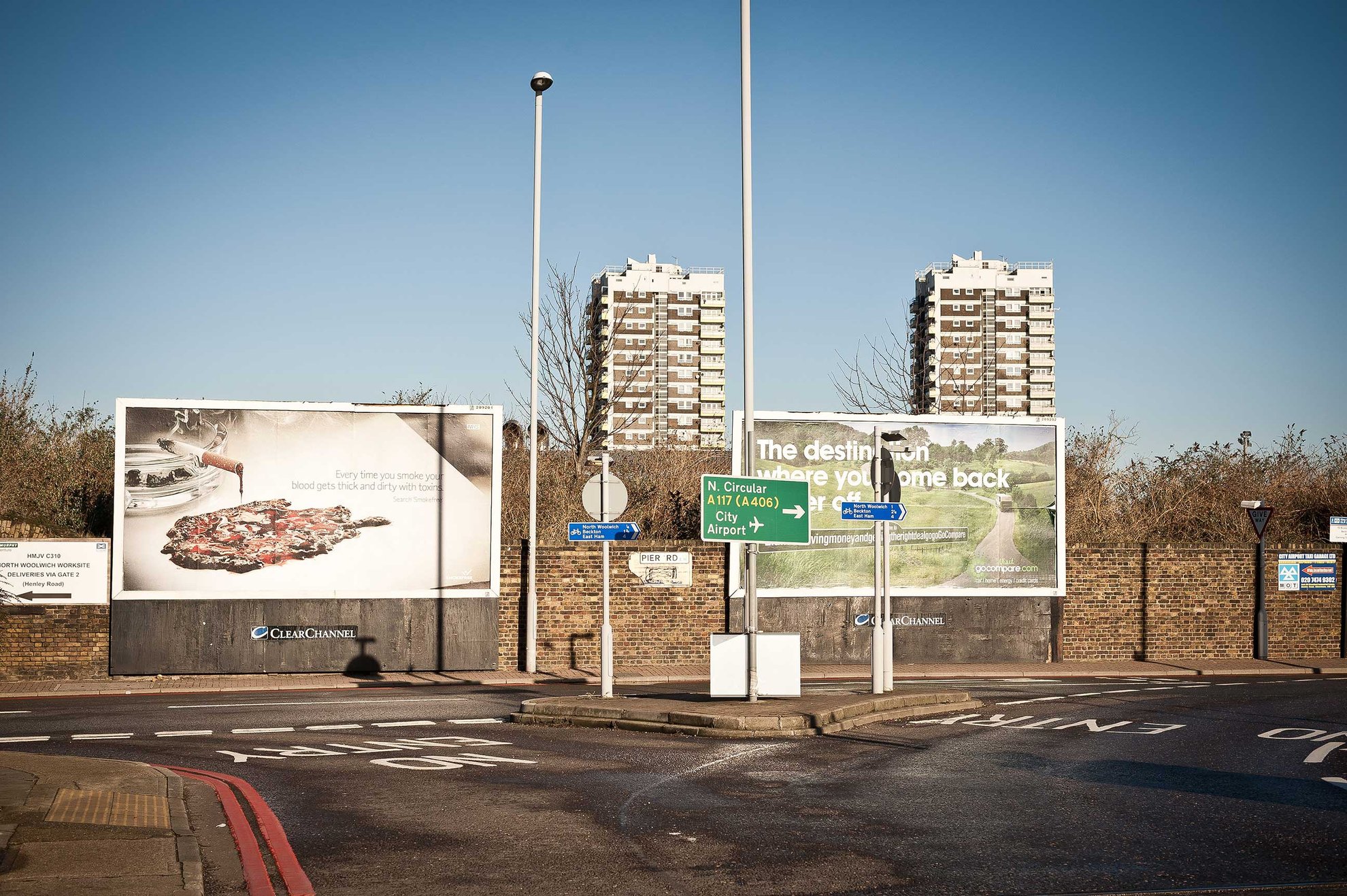 None
I do turn right, and immediately come across the abandoned North Woolwich Station. This was originally part of the Great Eastern Railway network before becoming a museum in 1984. The museum closed in 2008 and the building now stands derelict.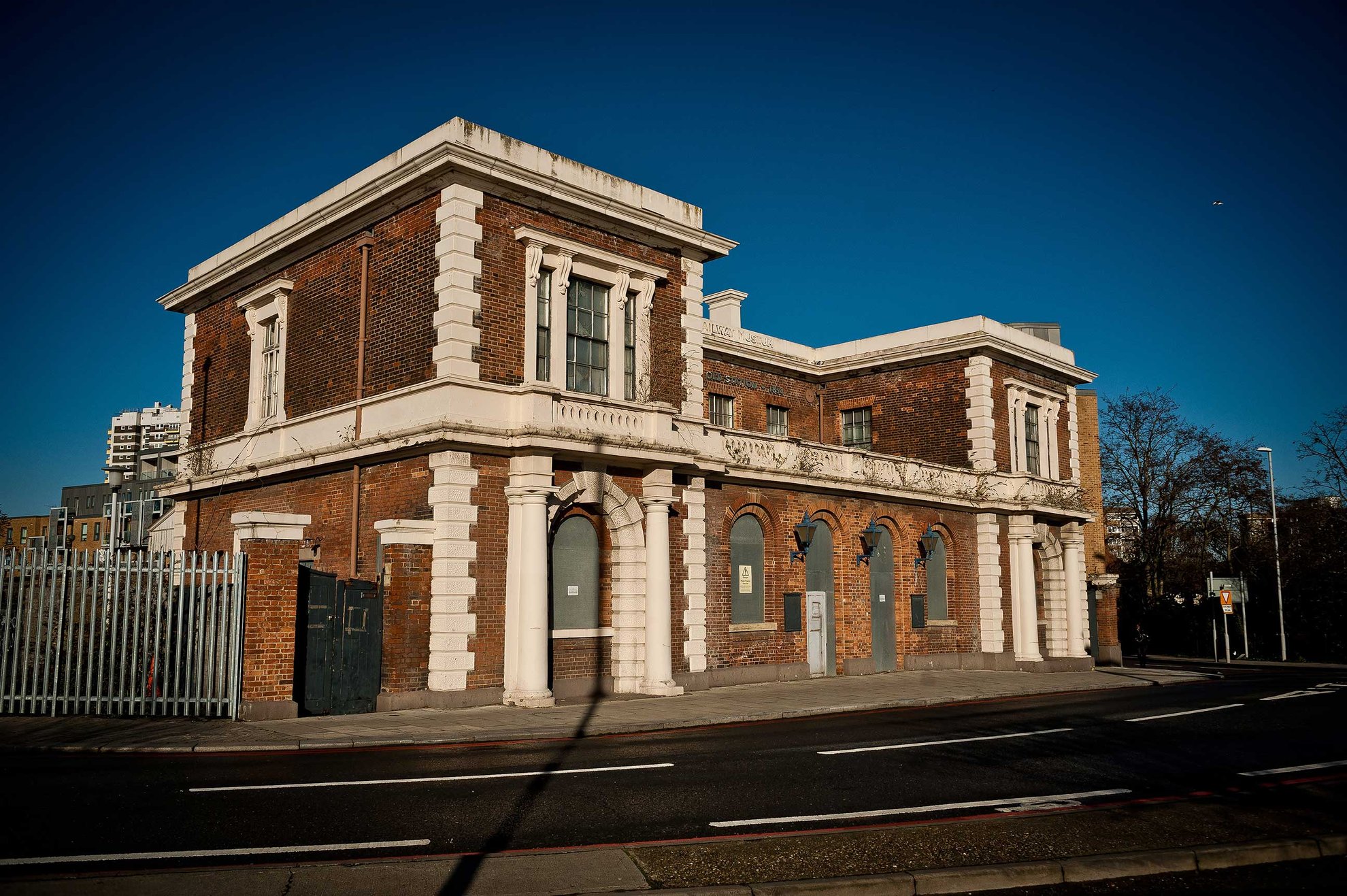 North Woolwich Station (closed)
Heading back into North Woolwich and the Piers Estate I visit the rather utilitarian Church of St John with St Mary and St Edward. This is a joint Anglican and Roman Catholic church designed in 1968 by Laurence King and Partners.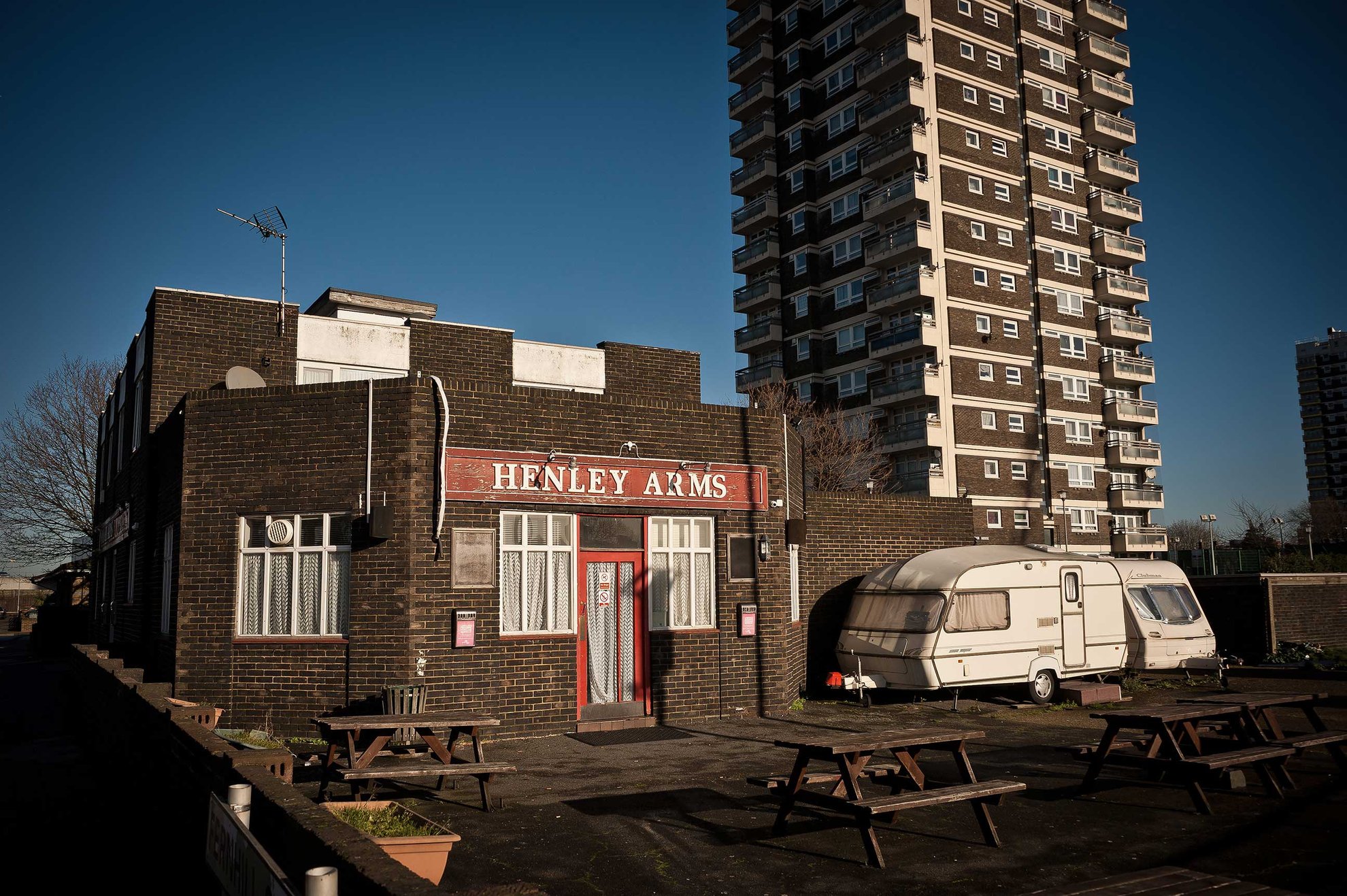 The Henley Arms, Silvertown
Still on the Piers Estate, and walking west along Albert Road, this is the Henley Arms – a local's local according to one review on Beer in the Evening. Given the rate of change in East London I will be fascinated to see how this place looks in five years time…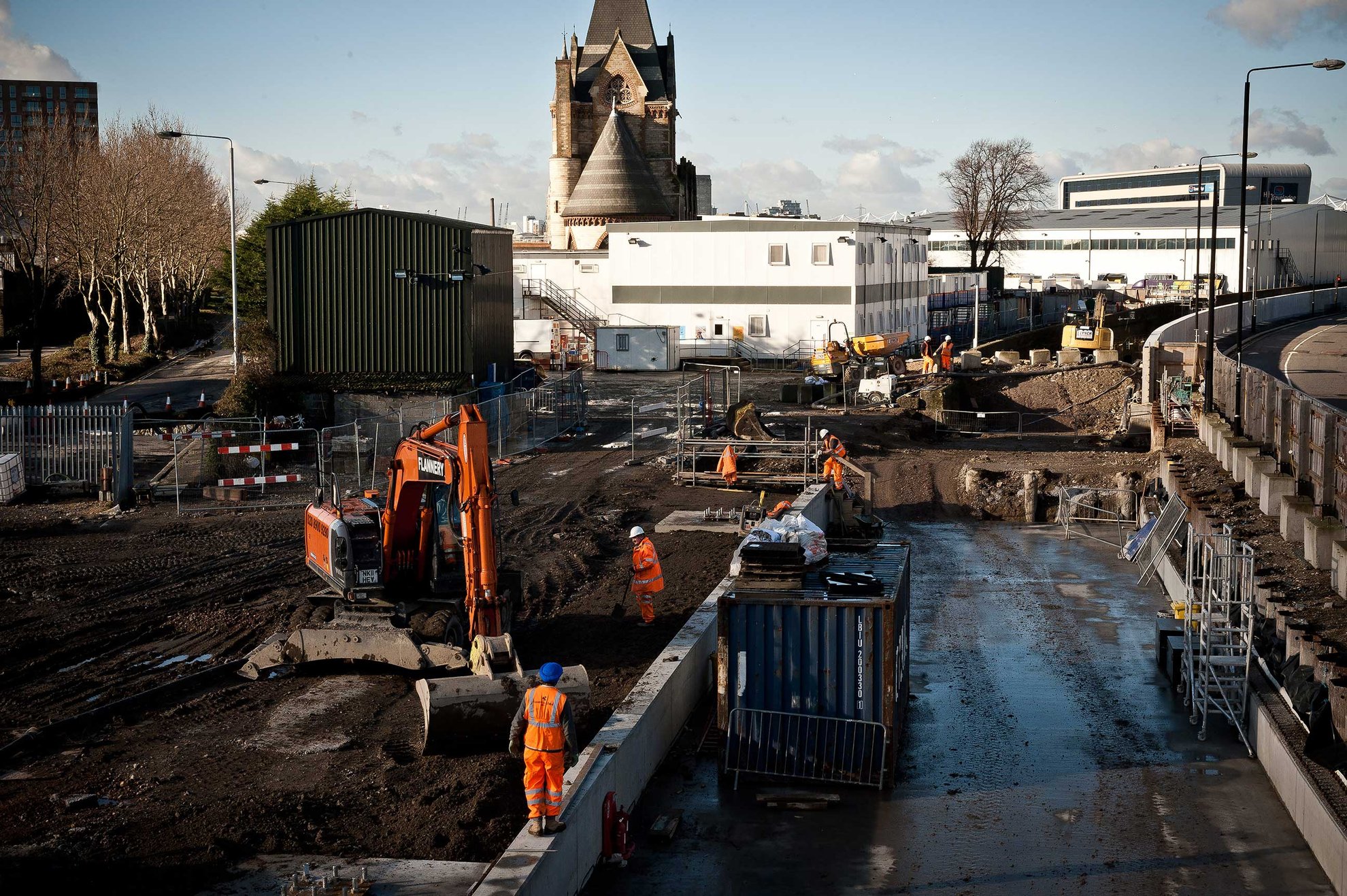 Work on London's Crossrail project
Continuing along Albert Road, I cross the footbridge and get my first proper look of the work going on to build Crossrail, which has previously been hidden behind the blue hordings. In the background you see the spires of the Brick Lane Music Hall.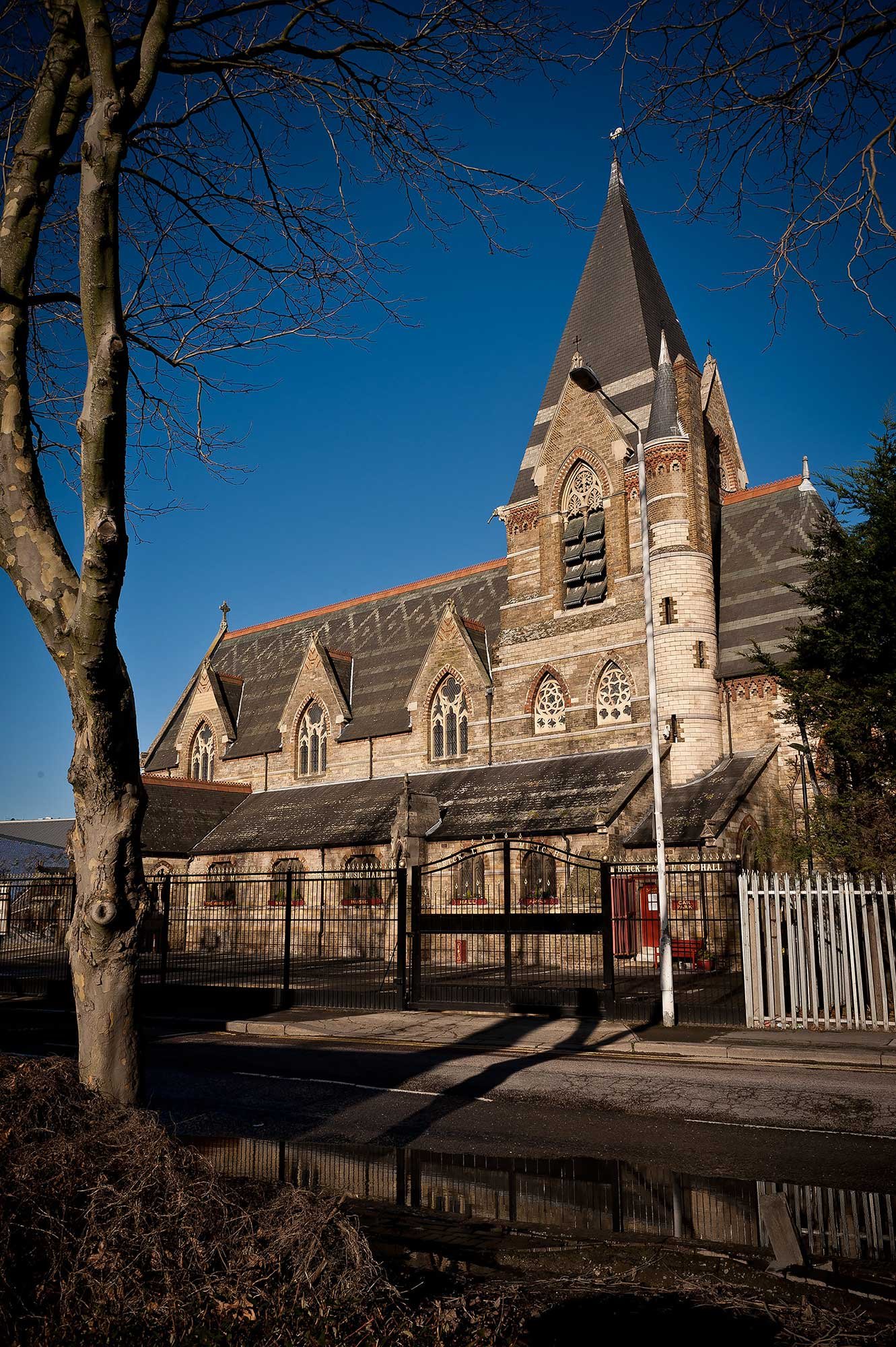 The Brick Lane Music Hall
The Brick Lane Music Hall based is now based here in the former St Mark's Church. It originated in the Truman Brewery on Brick Lane in 1992, before moving to Shoreditch and then onto this current site in Silvertown.