As the storm moves away I head over the footbridge, past the burnt out remains of a car resting against the fencing. There does not appear to be any obvious route to get a car into this location, but someone has managed it and handsomely topped off that achievement by setting fire to the car itself.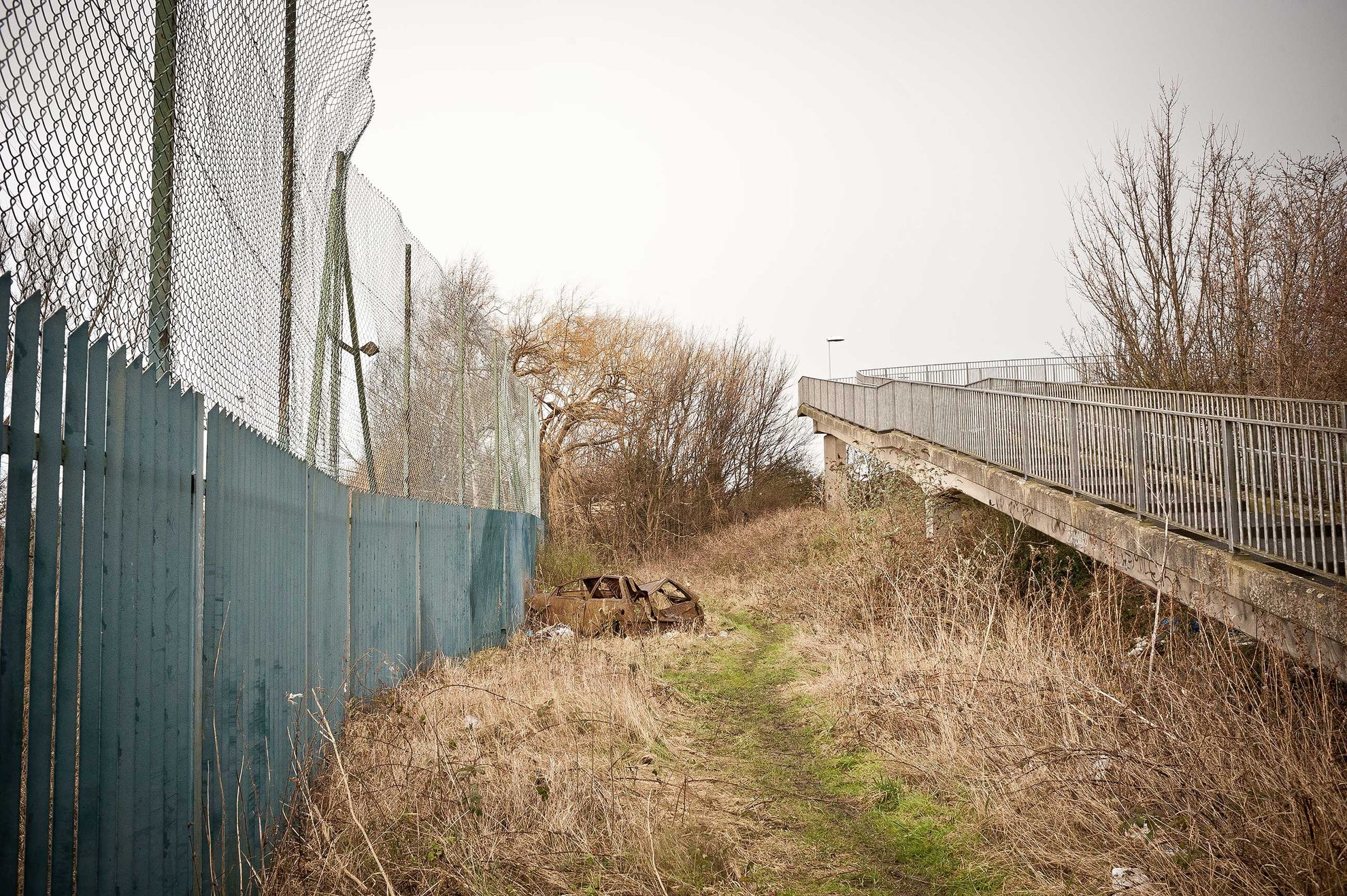 Burnt out car beside the footbridge over the North Circular Road.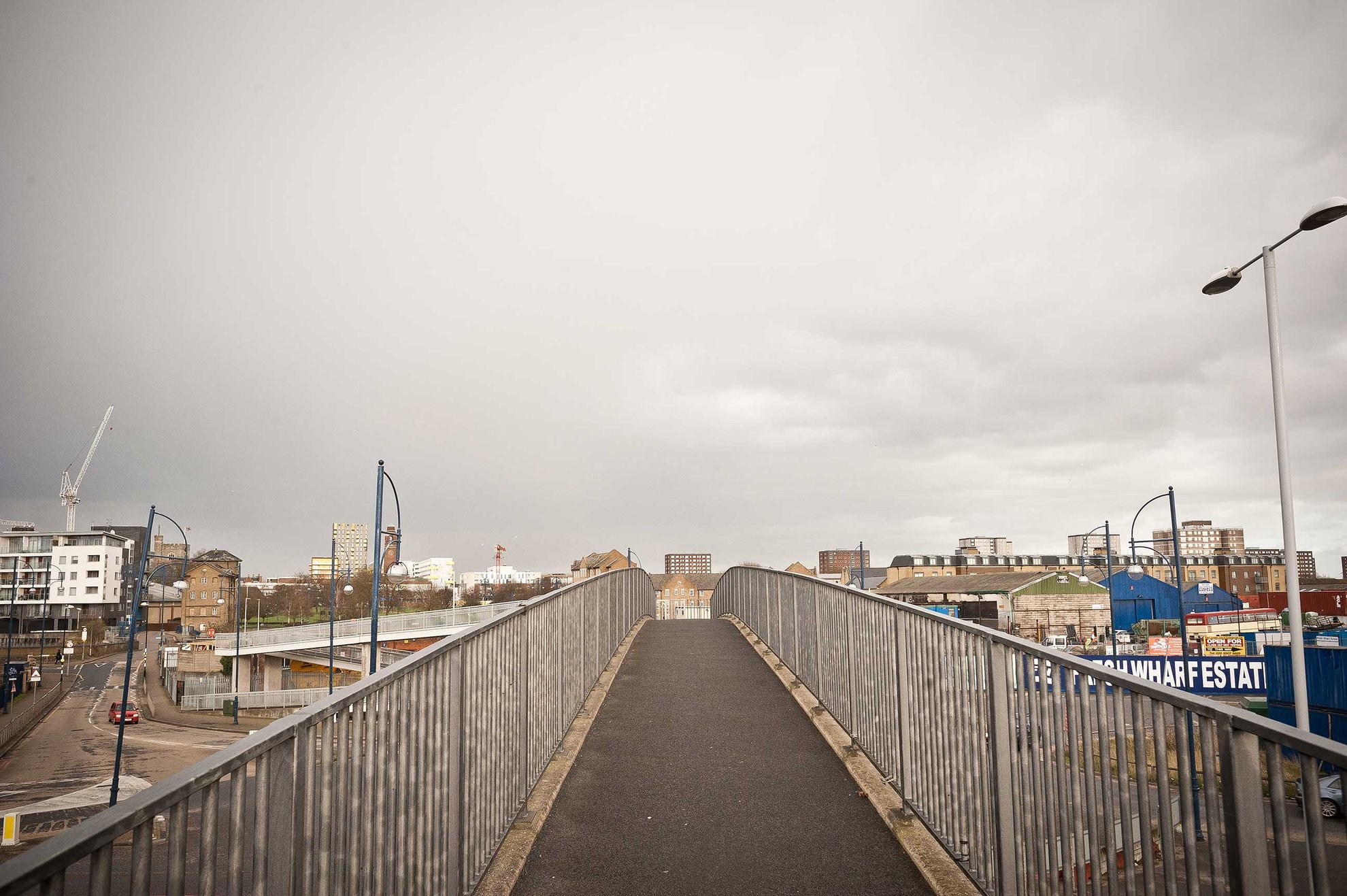 Footbridge over the North Circular Road
Once on the footbridge things brighten up. The Barking skyline comes into view and with the sun breaking through I capture the first what is to be my Nissan Micra of the day, leaving the Fresh Wharf Estate with windscreen wipers going and headlights on.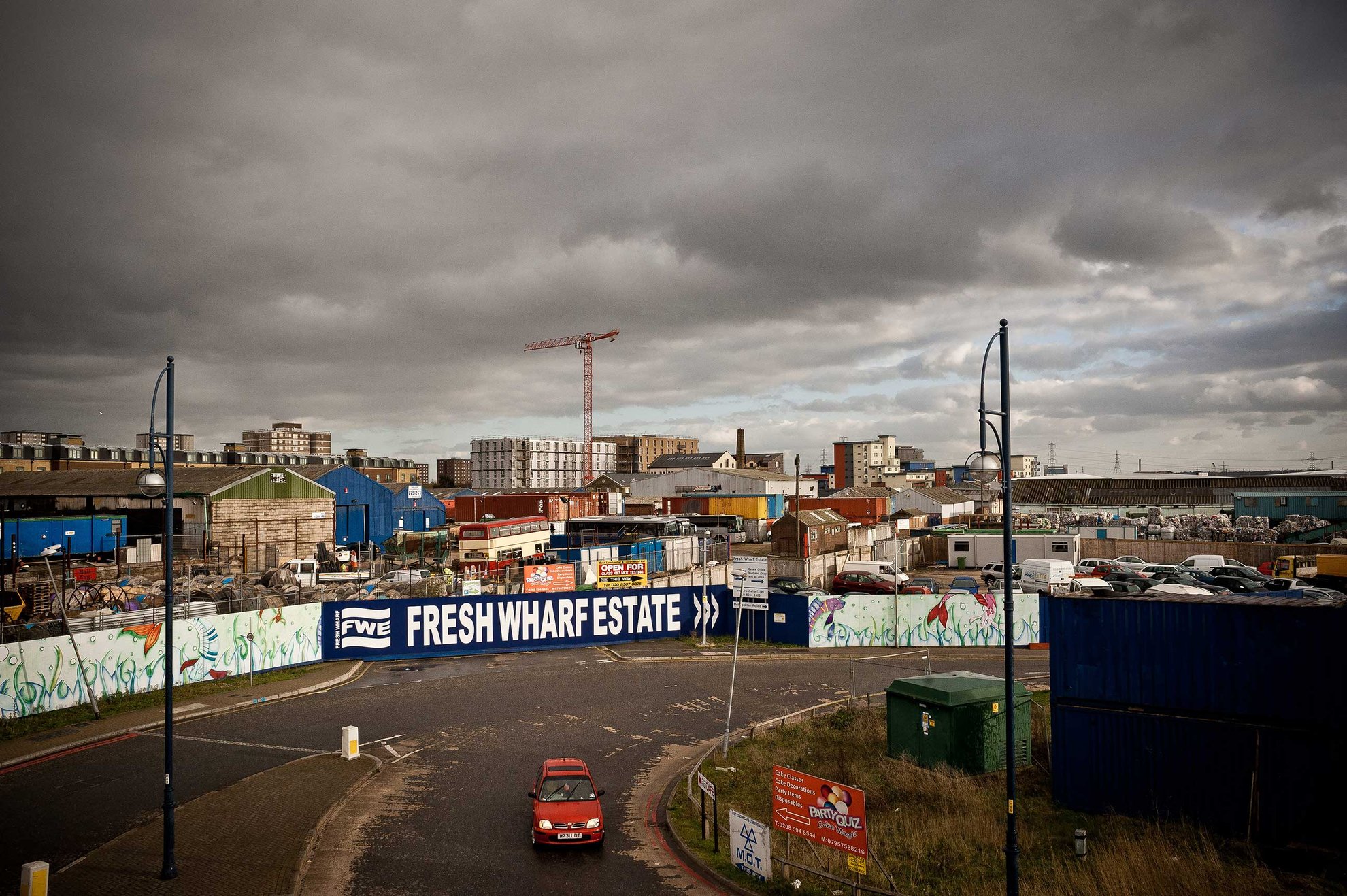 Nissan Micra exiting the Fresh Wharf Estate, Barking
Standing on the footbridge, I realise that I'm looking at clocktower of Barking Town Hall and the new library – a building that I photographed close up during it's construction in 2008 as part of my Walking the District Line project. A shot that was subsequently titled 'Robots Playing Chess' by my good friend Phil B.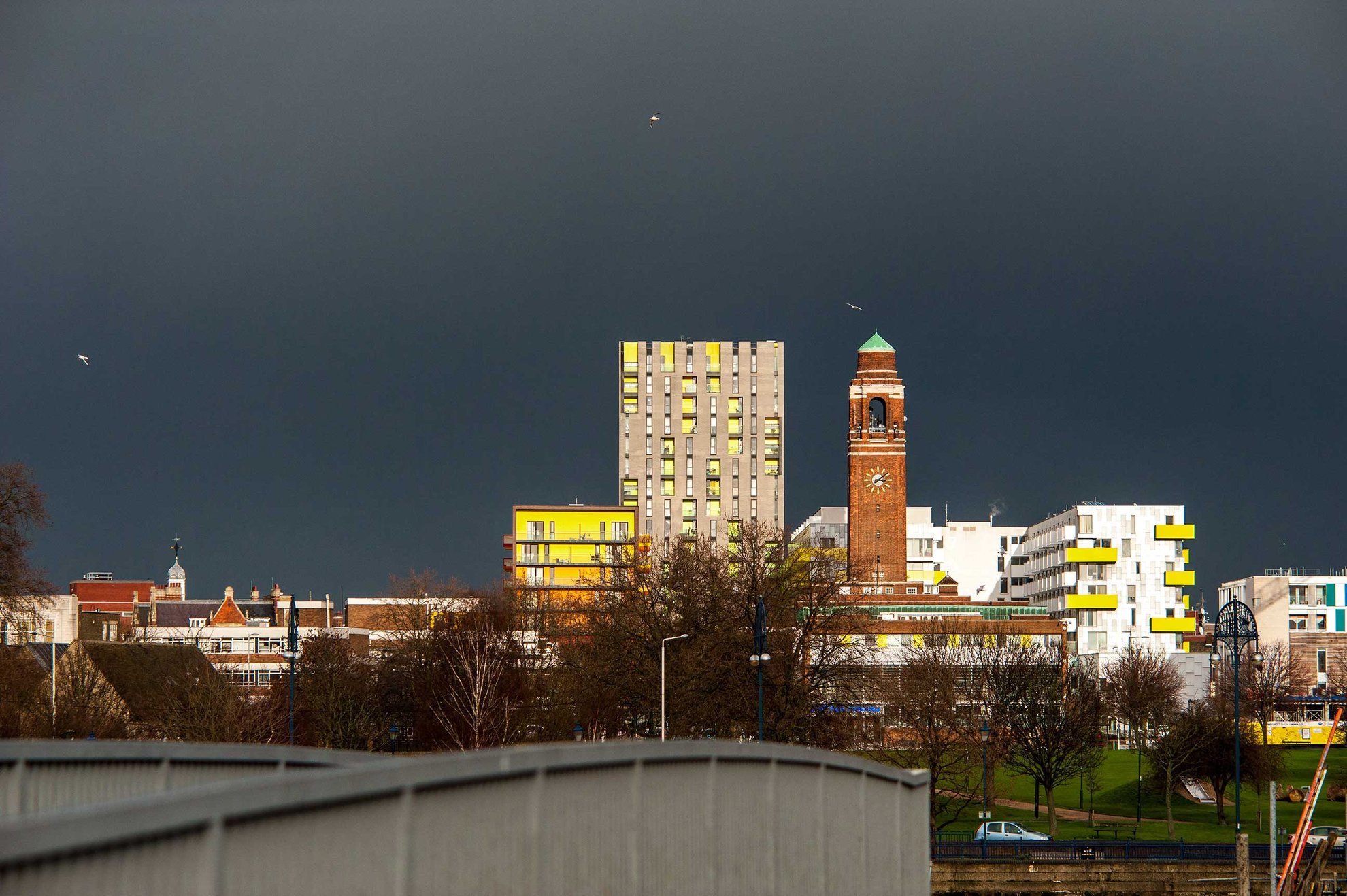 Barking skyline from the North Circular Road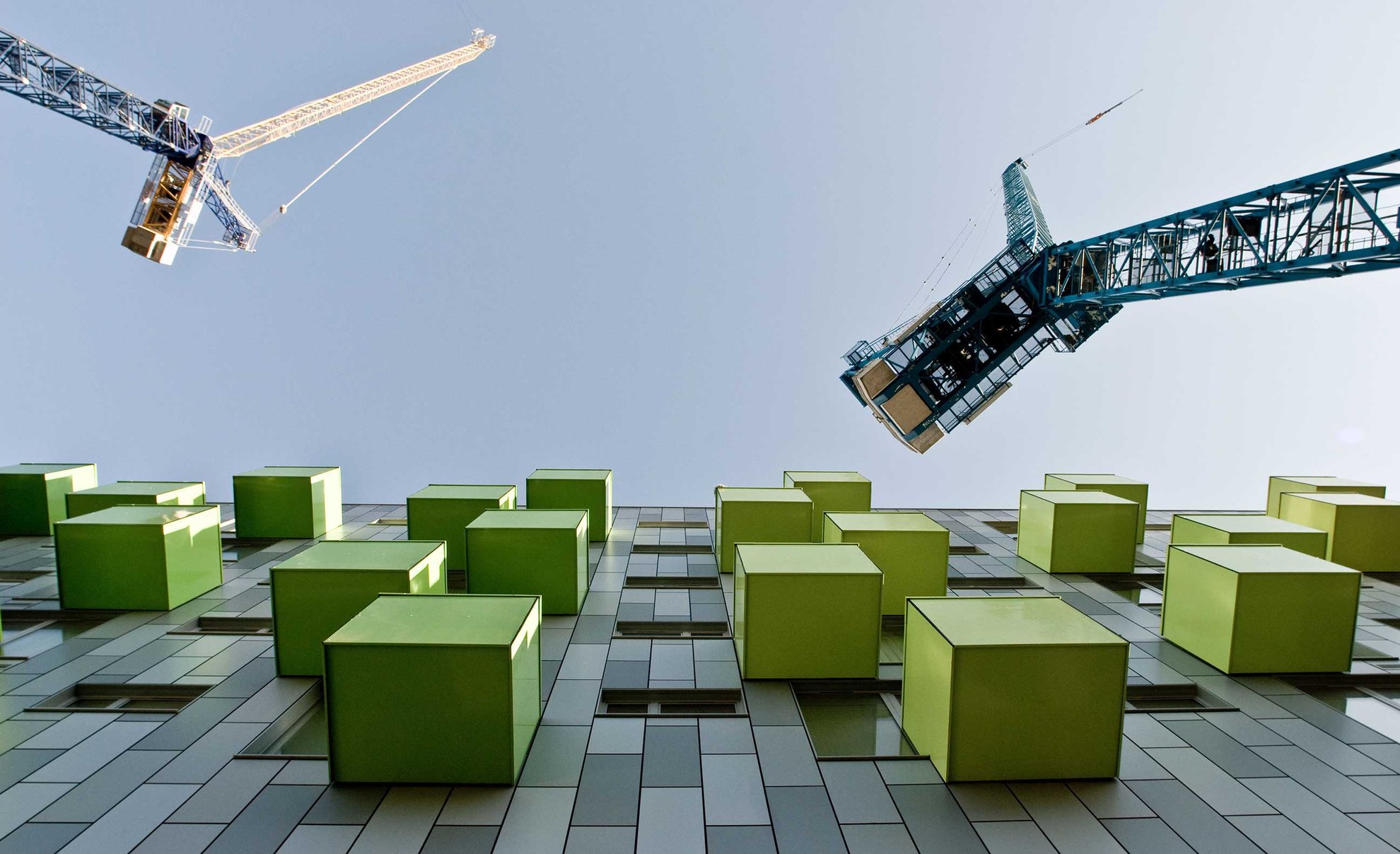 Robots Playing Chess
I continue on from the footbridge and along Highbridge Road into Barking Town Quay. Although the North Circular Road is now just a few hundred meters behind me it feels like I have wandered into a different town. Although clearly still industrial this has a more peaceful feel. There are swans swimming in the river Roding and grand Victorian warehouse buildings surrounding the quay.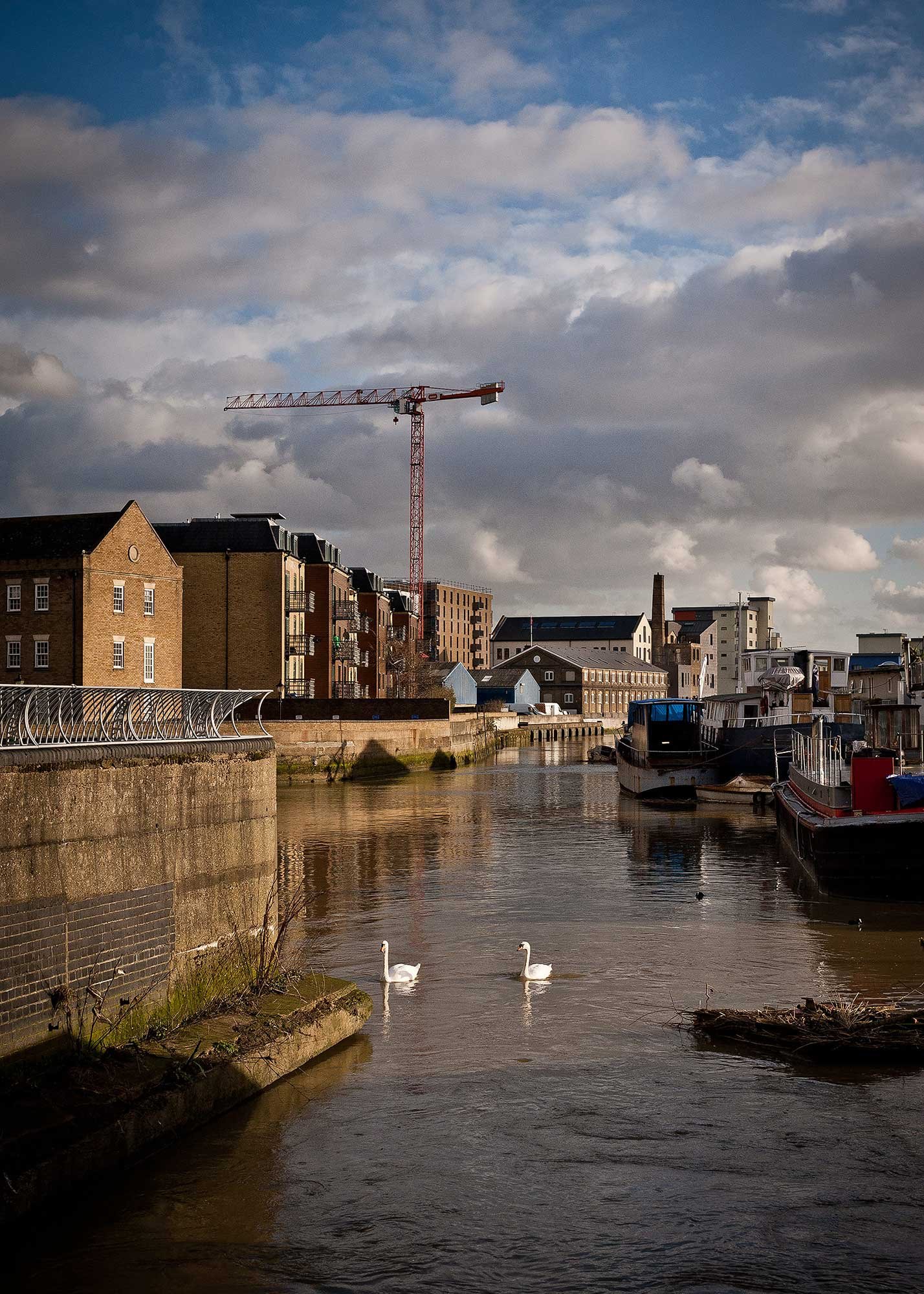 Barking Town Quay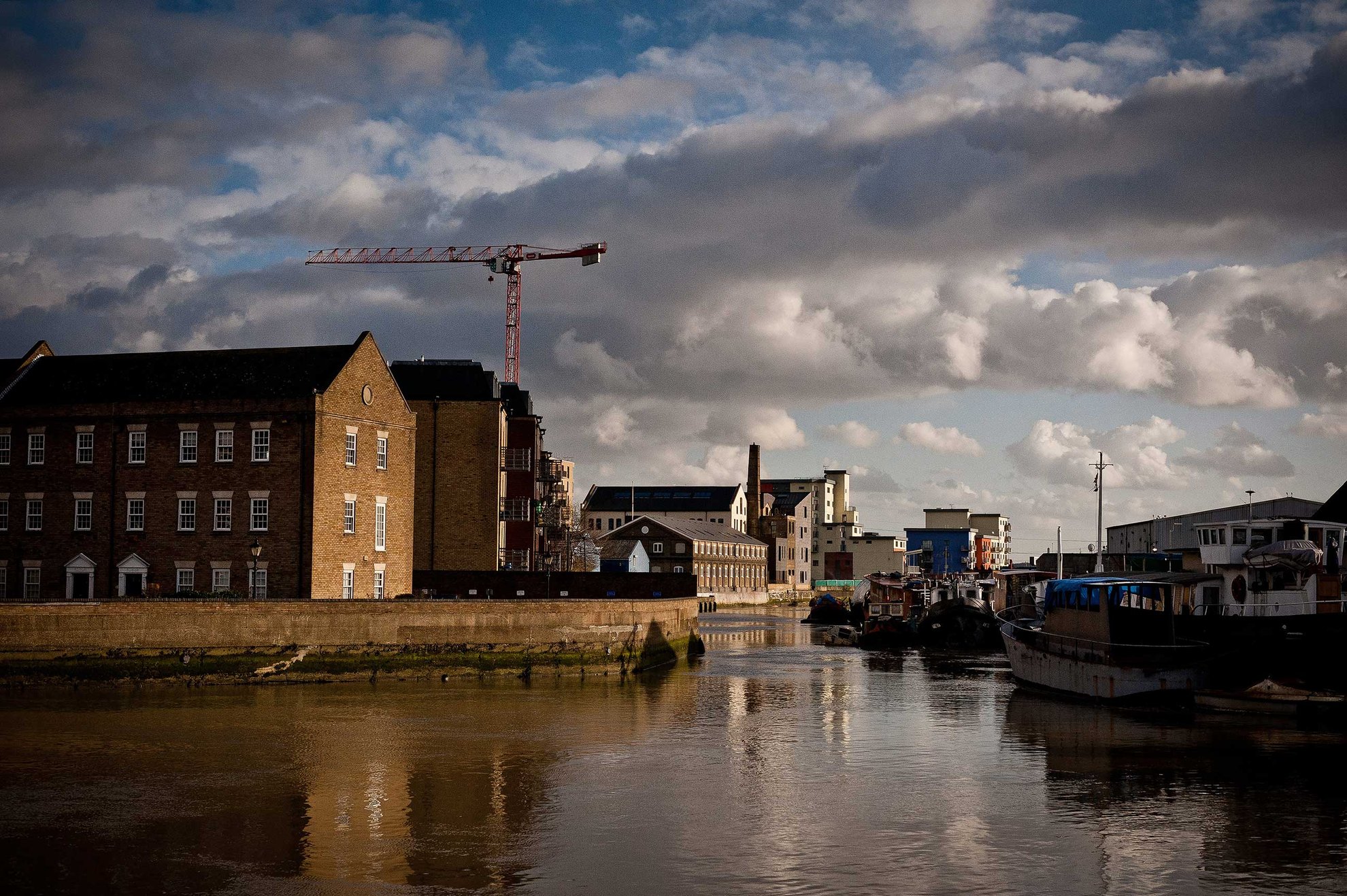 Barking Town Quay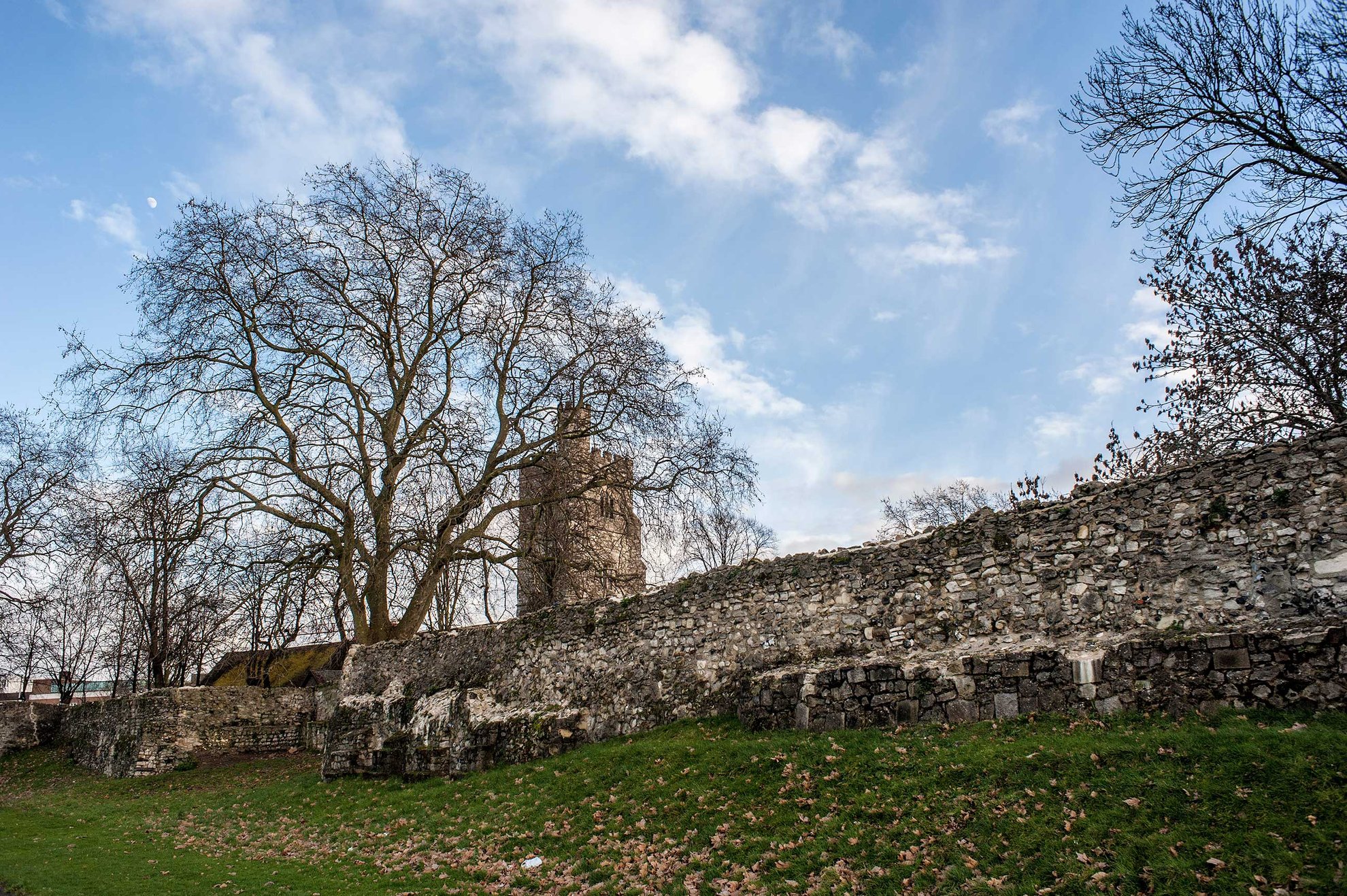 Barking Abbey and St. Margaret's Church
At this point I could be in any rural English village, but once I leave Abbey Green I'm back in the more familiar 21st century surroundings – the Abbey Retail Park. I'm drawn to the Dreams store with its signage crudely painted out and the 'CLEARANCE OUTLET' banners hung in their place. To top it off a second Nissan Micra zooms into view – this one with a union jack painted on the roof – quite possibly my favourite shot of the day!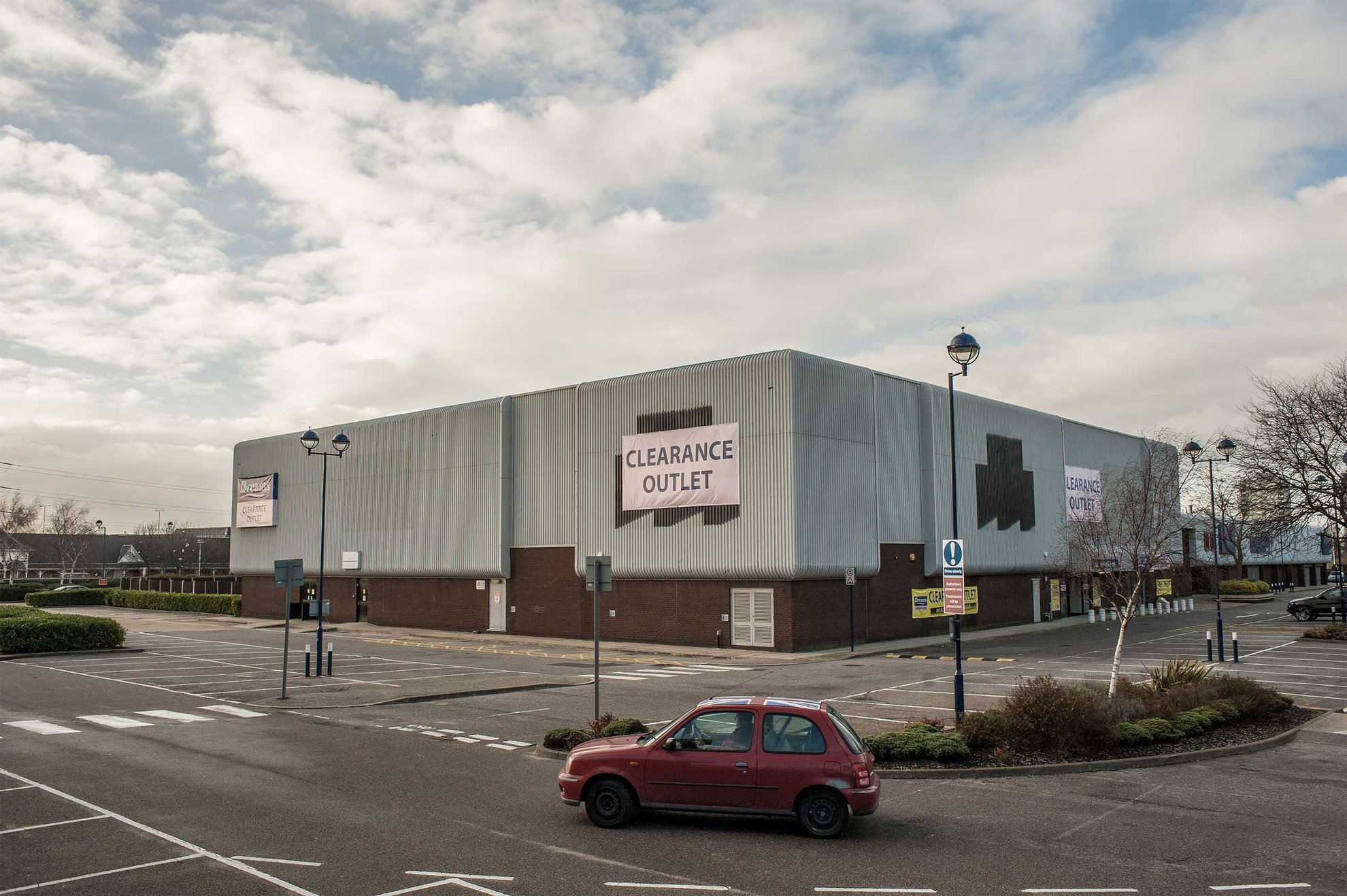 Clearance Outlet with Nissan Micra
With the second Micra in the bag I head up to the roundabout on the Northern Relief Road and discover what I now know to be the Lighted Lady of Barking, an illumiated sculpture by Dutch artist Joost van Santen.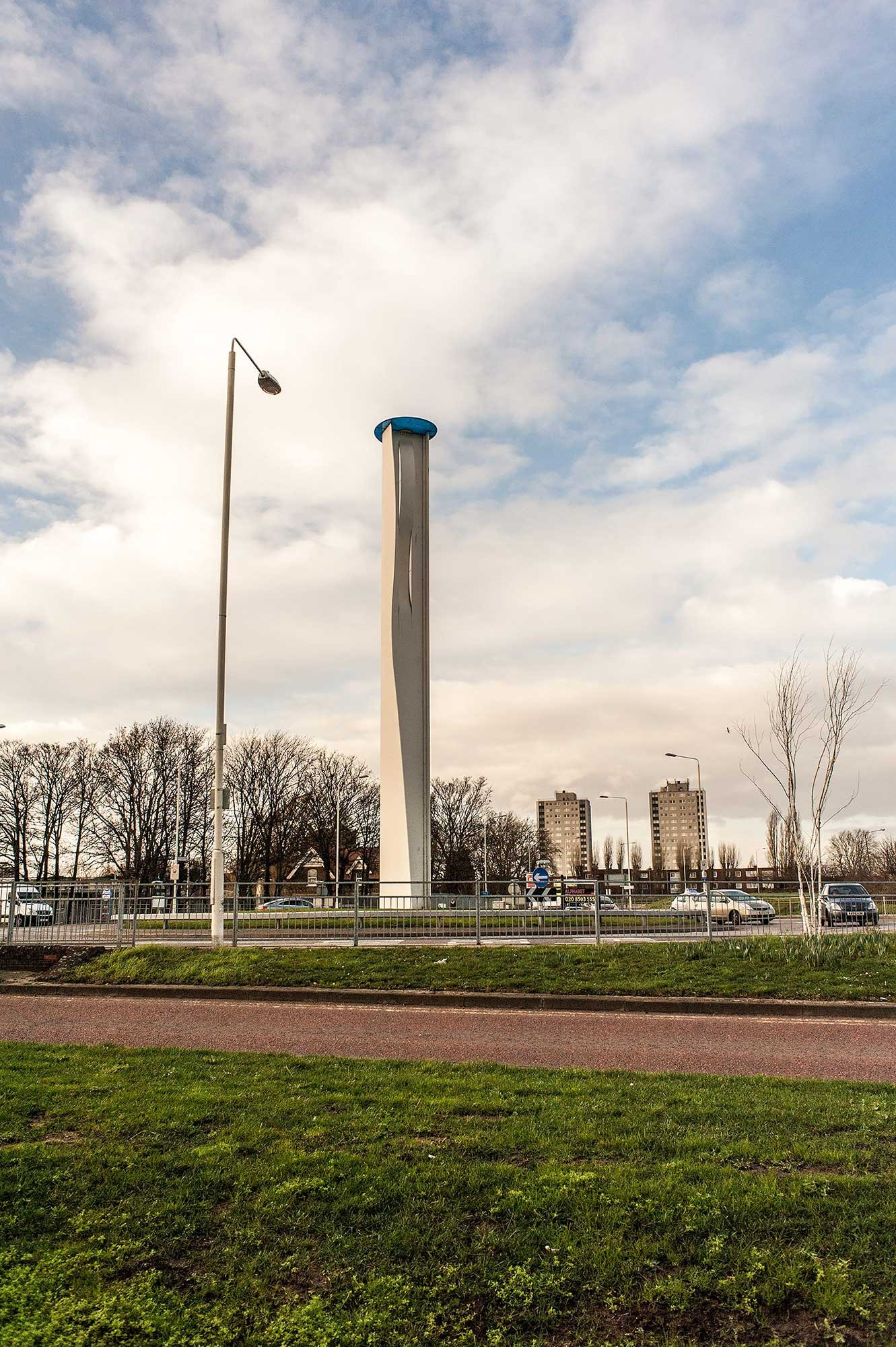 The Lighted Lady of Barking