At nine miles, this was one of the longer walks of the circle that I'd completed to date – I began at Wood Street and walked via Walthamstow and the Lea Valley to Lower Edmonton and Edmonton Green Shopping Centre. I enjoyed coming back to Wood Street – it feels like a proper high street with independent shops and a market. It's bit quirky and has some rough edges. At the top end is this mural by Vic Lee.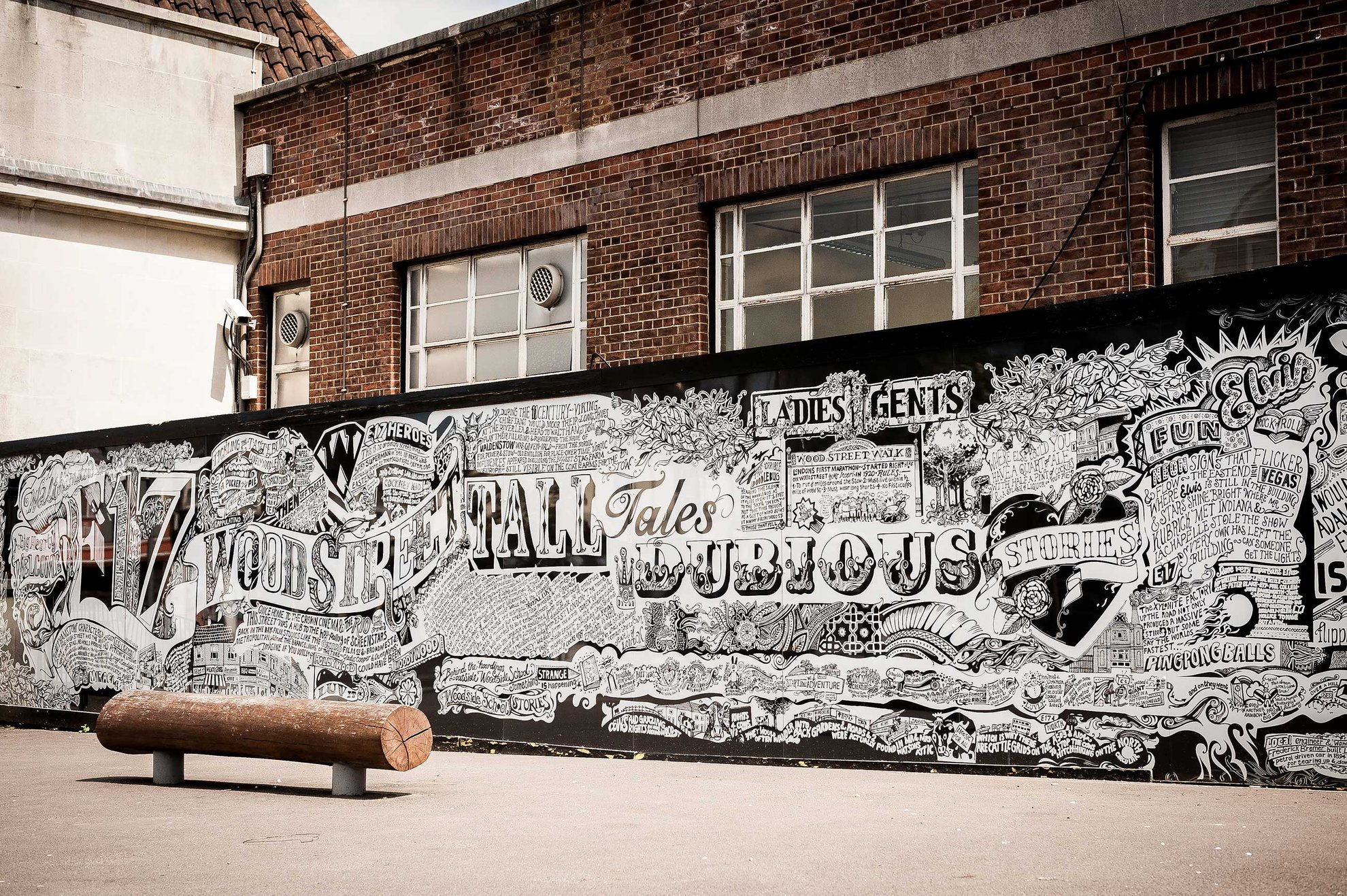 Vic Lee mural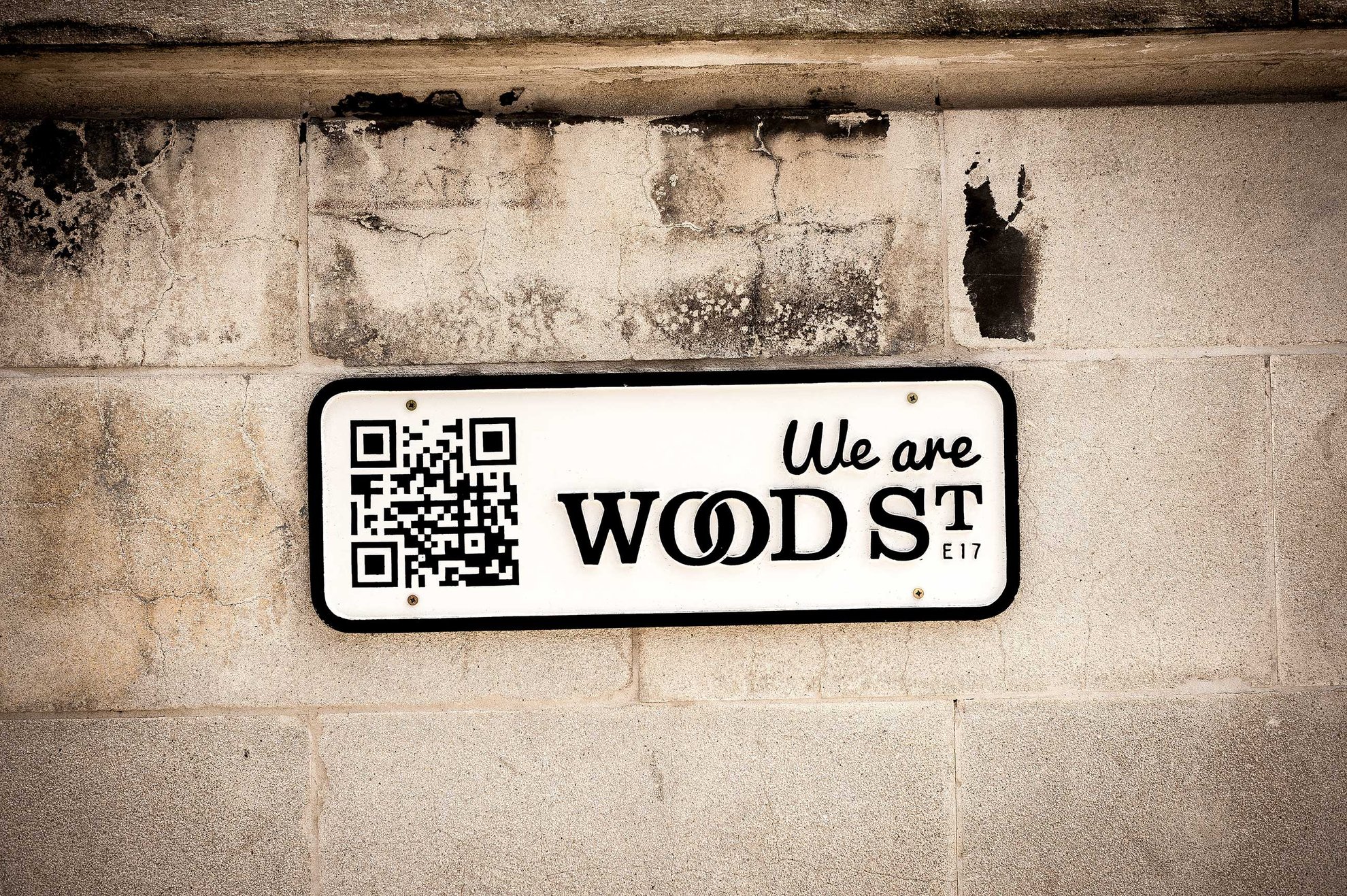 We Are Wood Street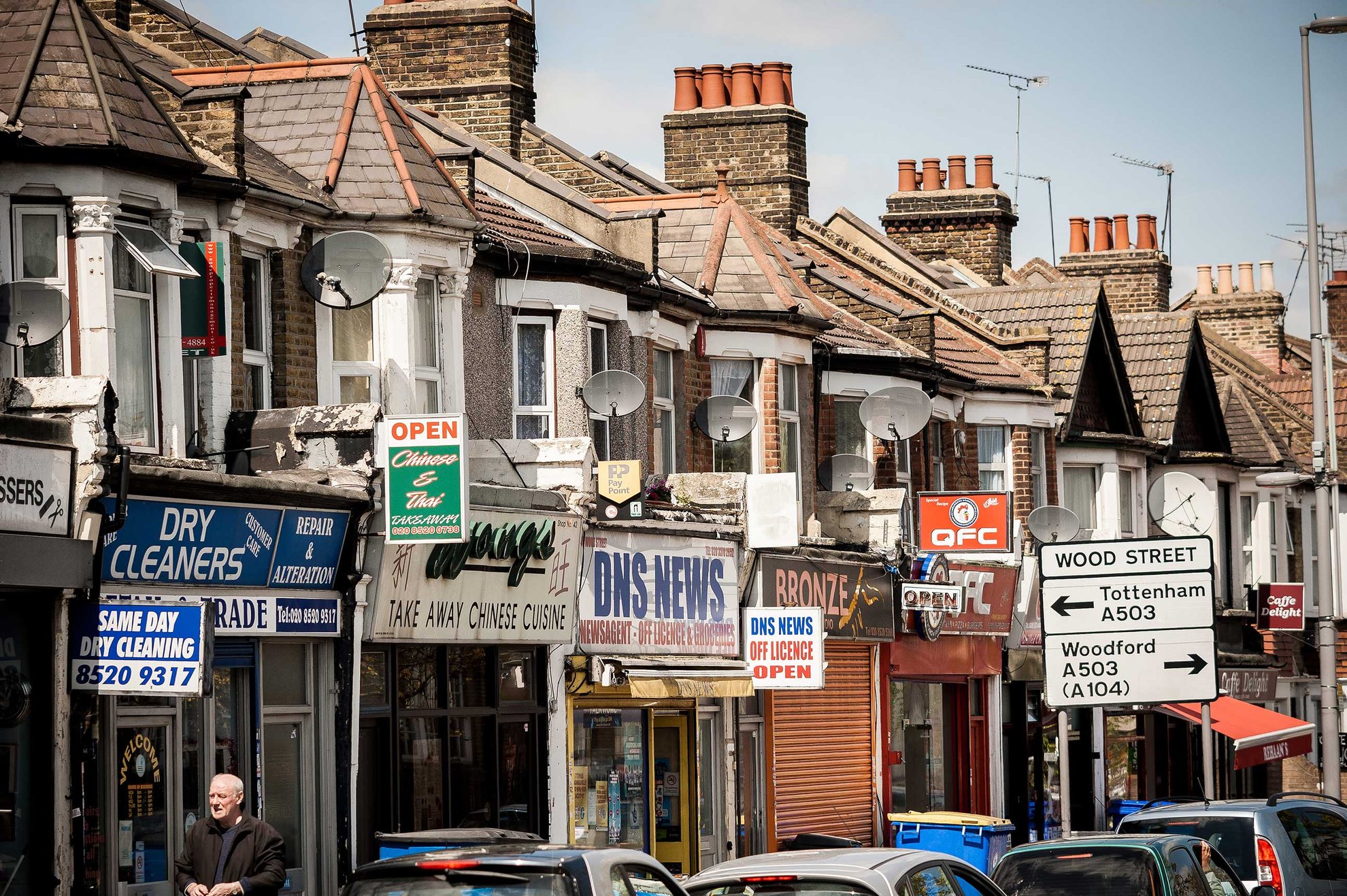 Wood Street shop parade
Along Forest Road I pass the William Morris pub (named after the Victorian poet and designer born in Walthamstow) and come to the very grand Waltham Forest Civic Centre, comprising Town Hall, Assembly Hall and Magistrates' Court.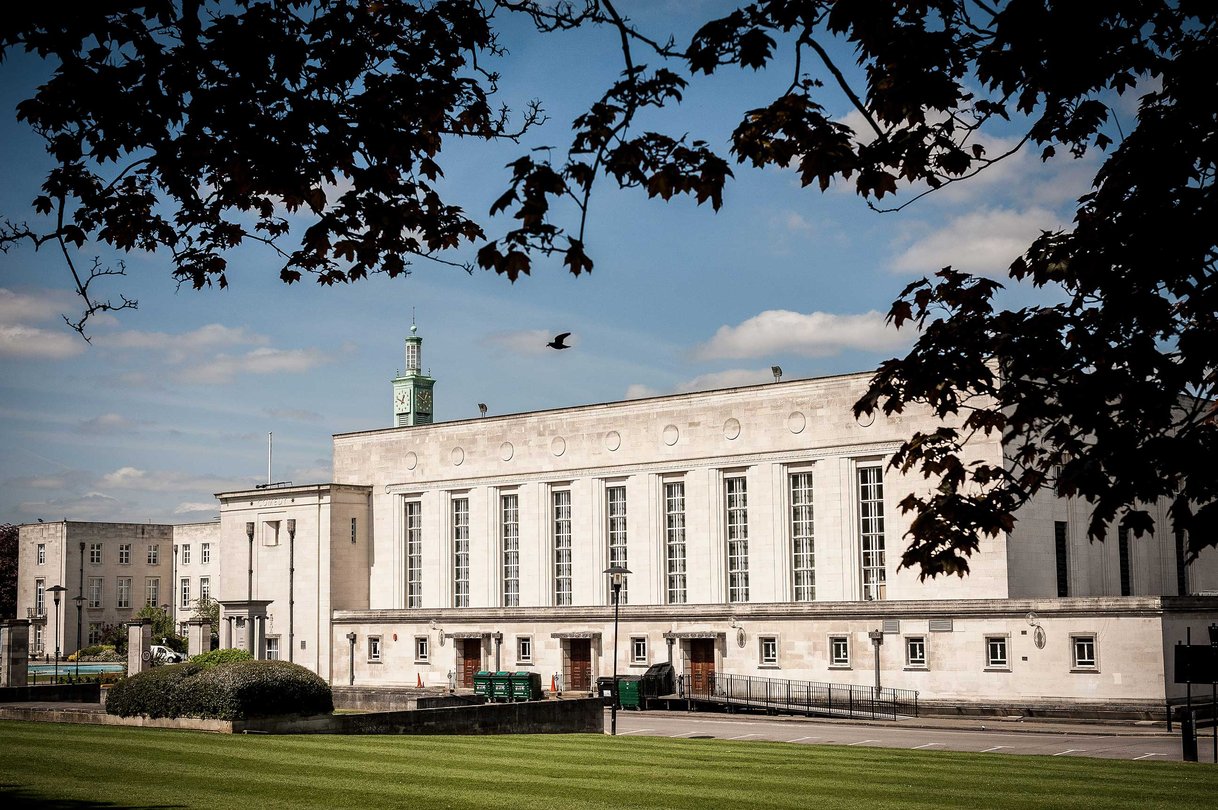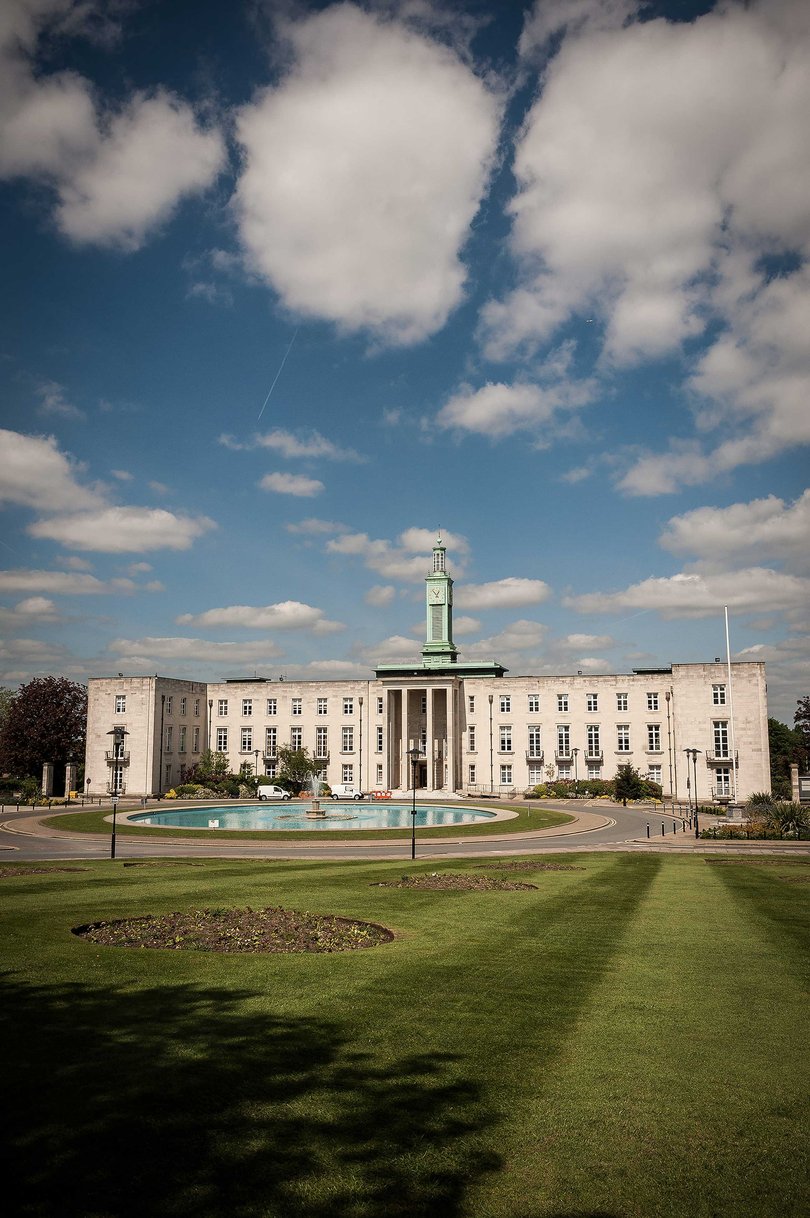 Waltham Forest Town Hall
The Town Hall and Assembly Hall were both designed by Philip Dalton Hepworth in the simplified classicism style with art deco details. They were completed in 1941.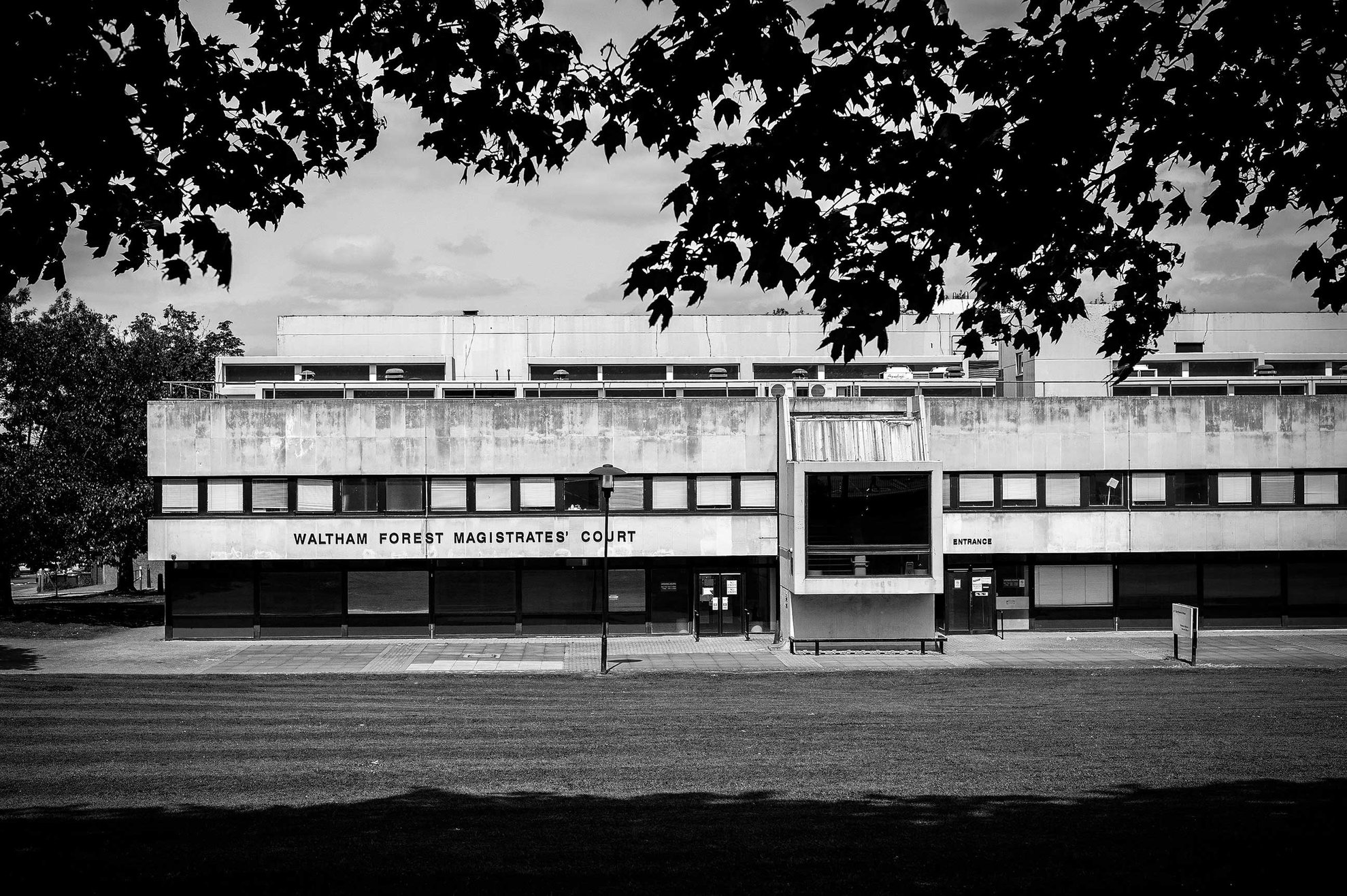 Waltham Forest Magistrates' Court
To the left of the Town Hall is The Magistrates' Court. This was built later – in the 1970's by the GLC Special Works Department and makes use of Portland Stone, not commonly seen in brutalist architecture. The building was saved from potential closure in 2010.
Back on the North Circular Road I reached the Crooked Billet Roundabout – famous for its tailbacks. In the subways beneath the roundabout are some great examples of what I presume to be 1970s tiling and above ground on the Chingford Road is the architecturally modernist 'Catholic Church of Christ The King'.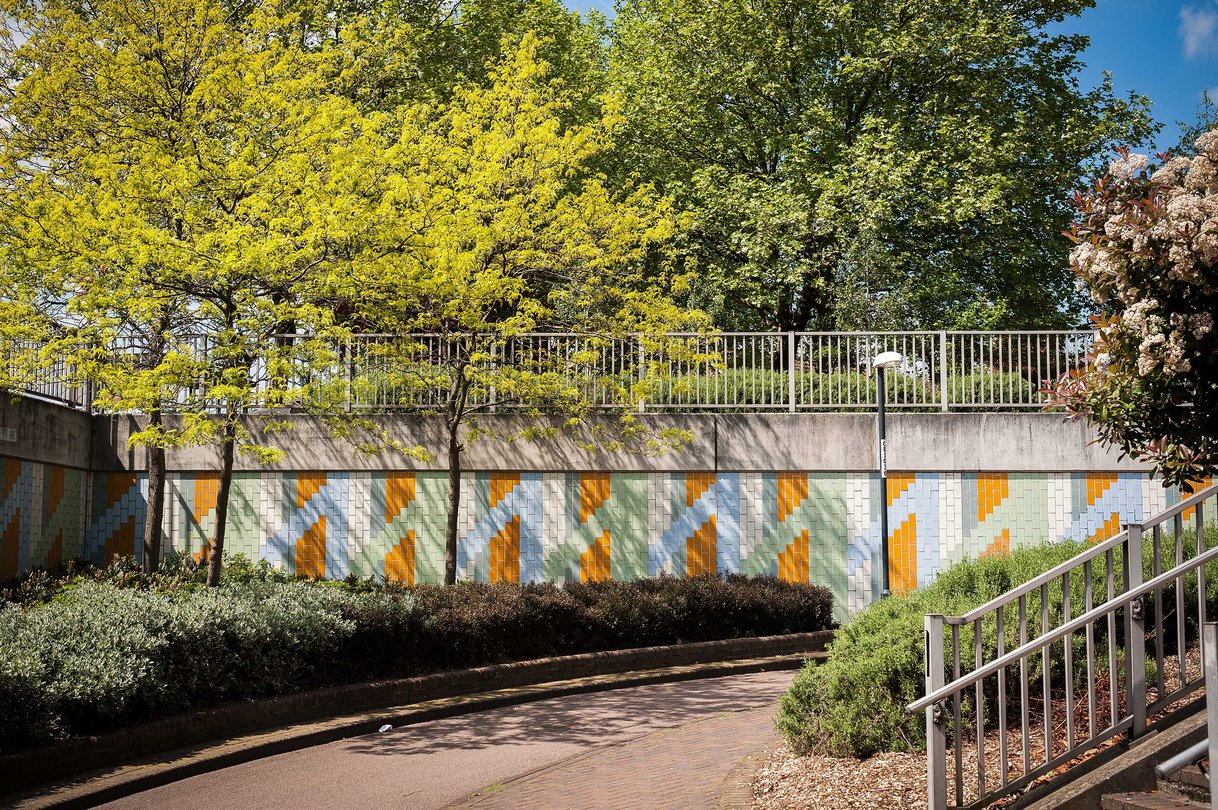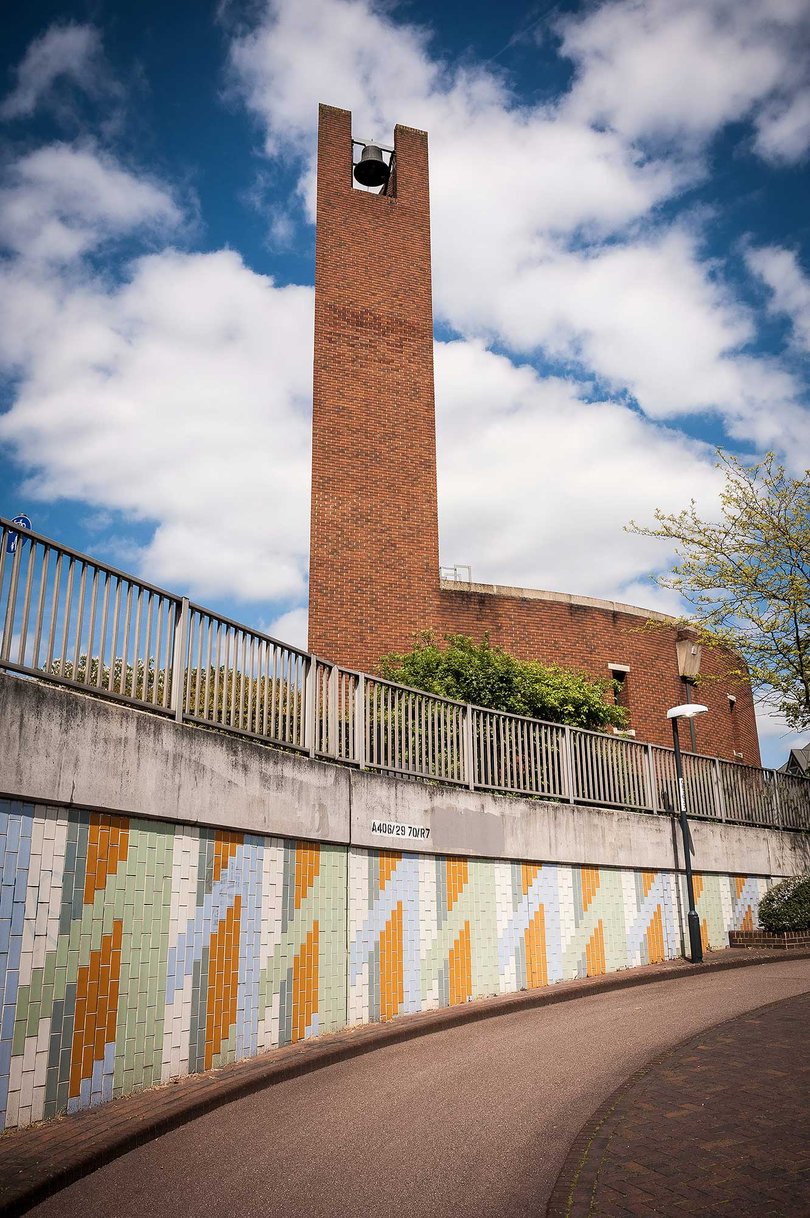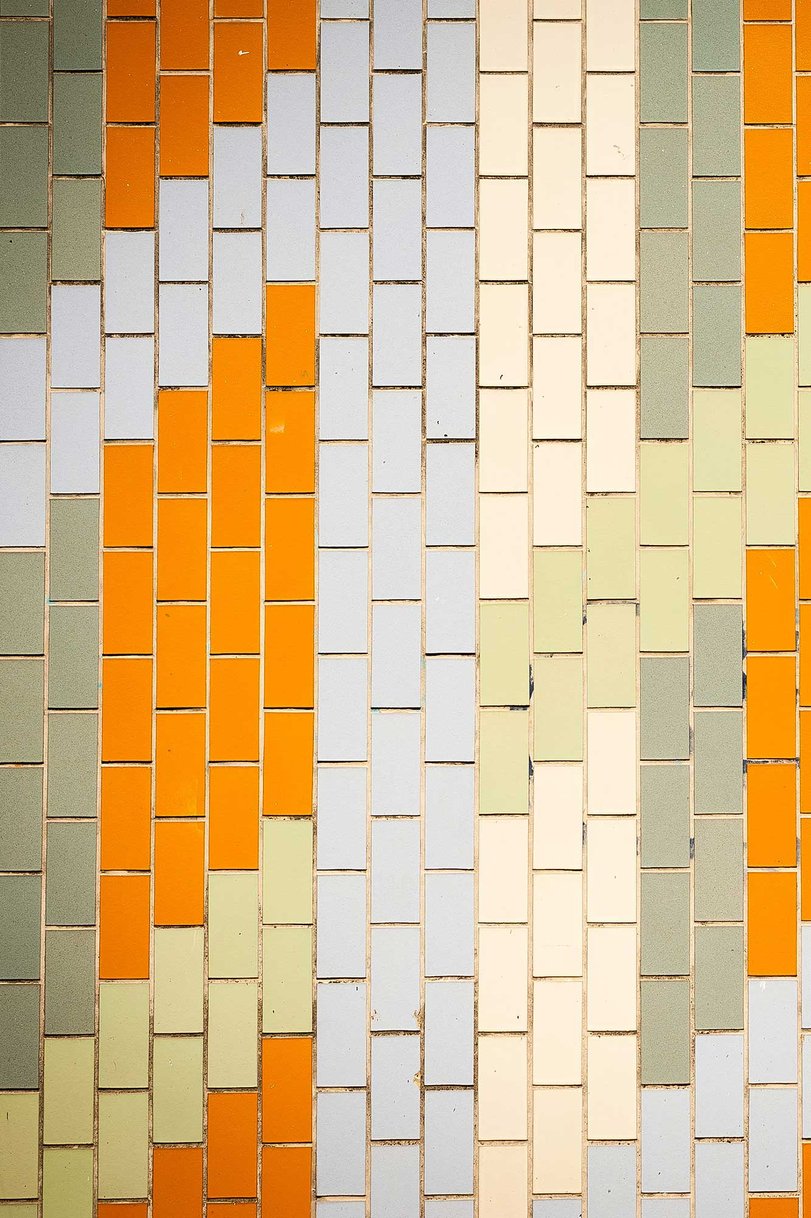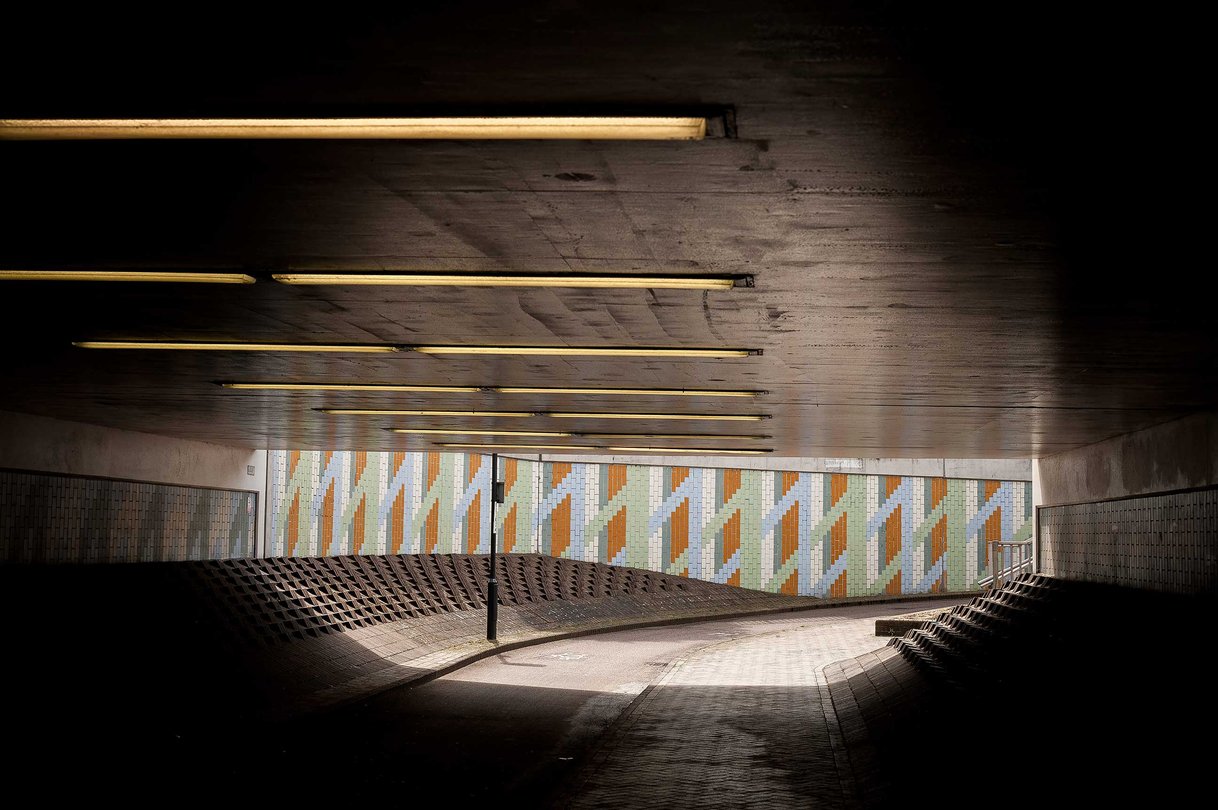 The Crooked Billet Roundabout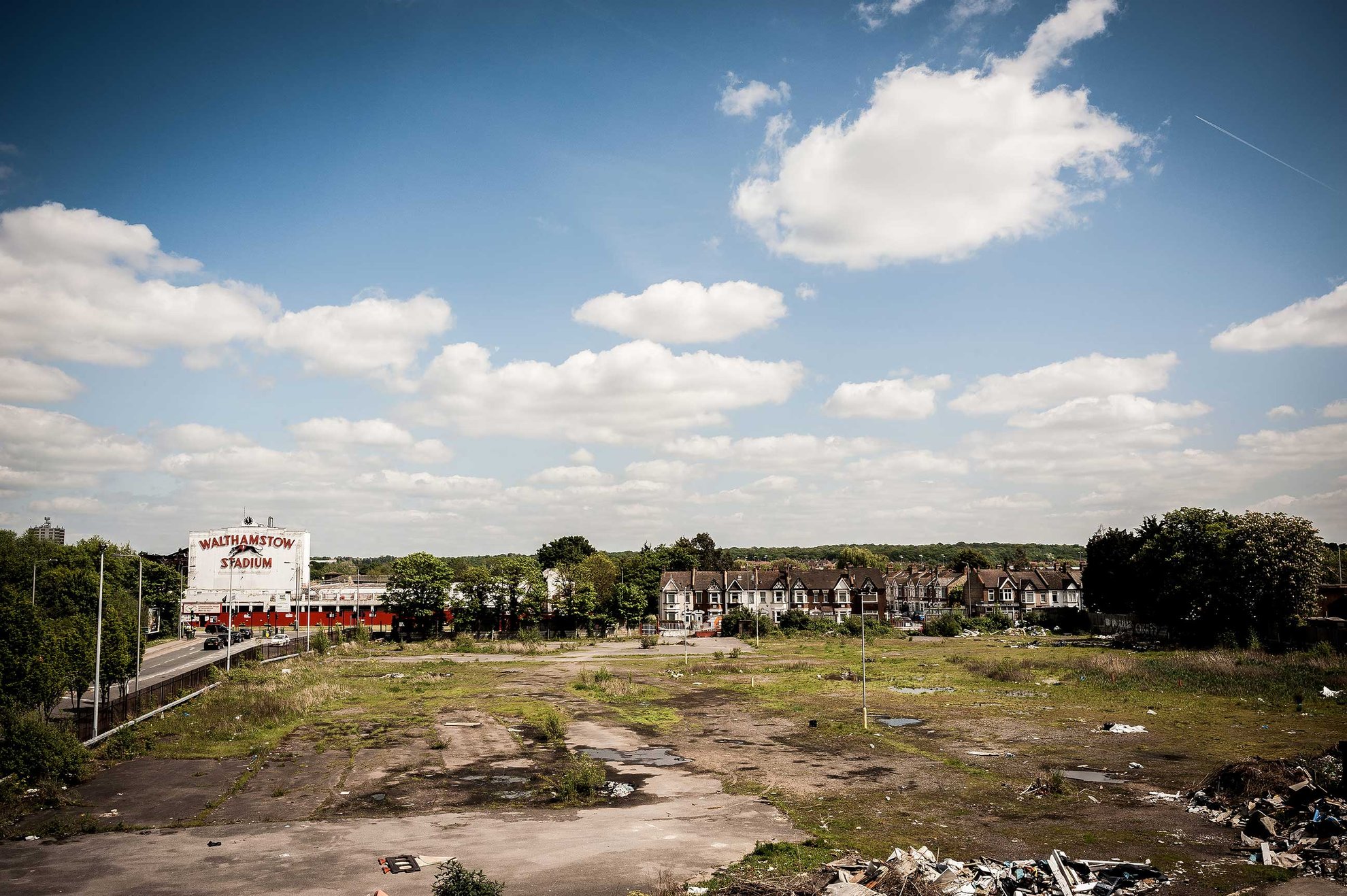 Walthamstow Stadium - from the footbridge over the North Circular Road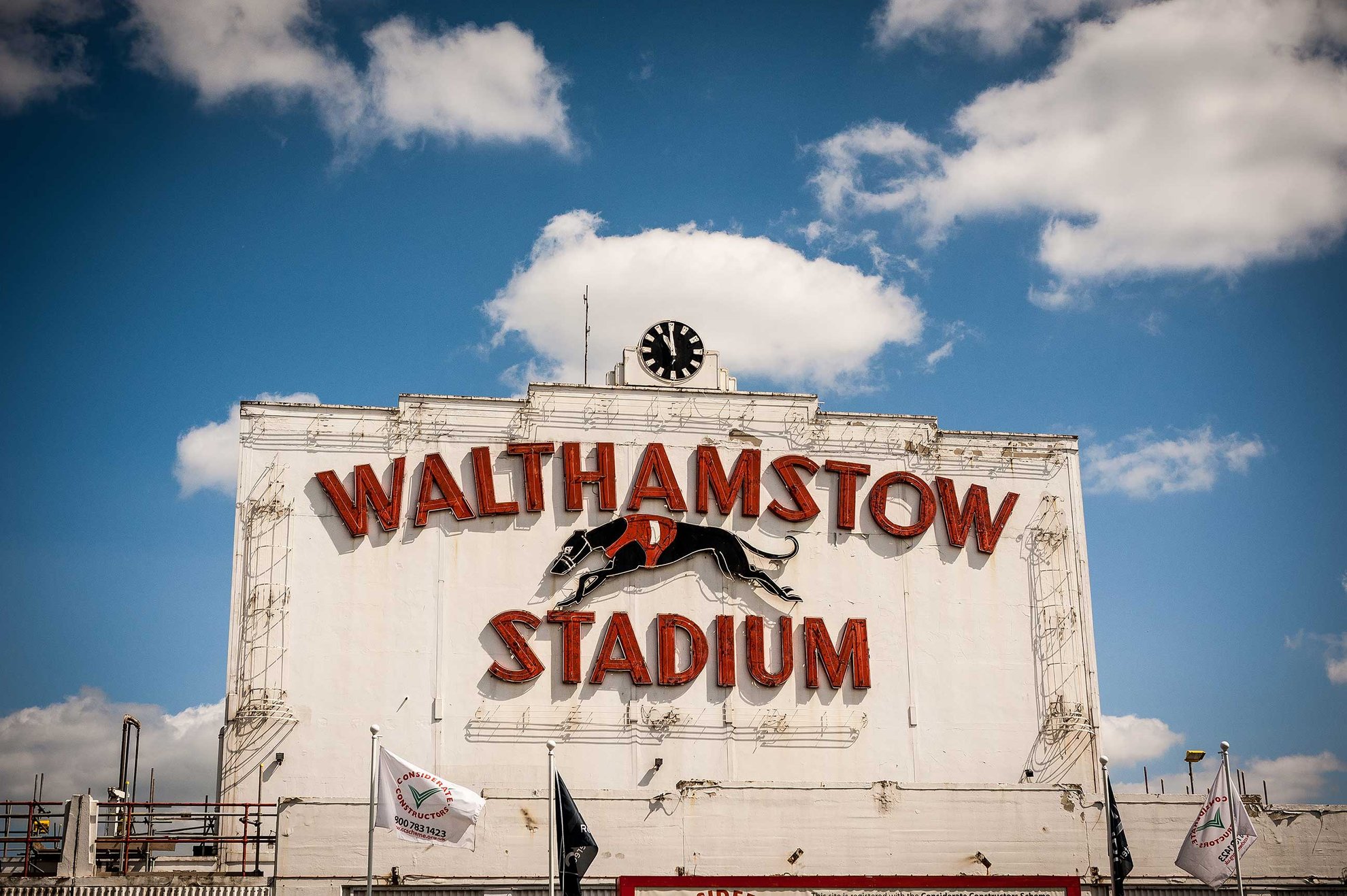 The famous Walthamstow Stadium frontage
The front and back album cover of Blur's Parklife were shot at Walthamstow Stadium. And now, despite considerable local protest, the site is being re-developed by L&Q to provide homes and local amenities. The plans include the retention of the grade II listed facade.
On the other side of the footbridge – and the North Circular Road – is this urban meadow, complete with trees, shrubs and grazing horses and bordered by light industrial units.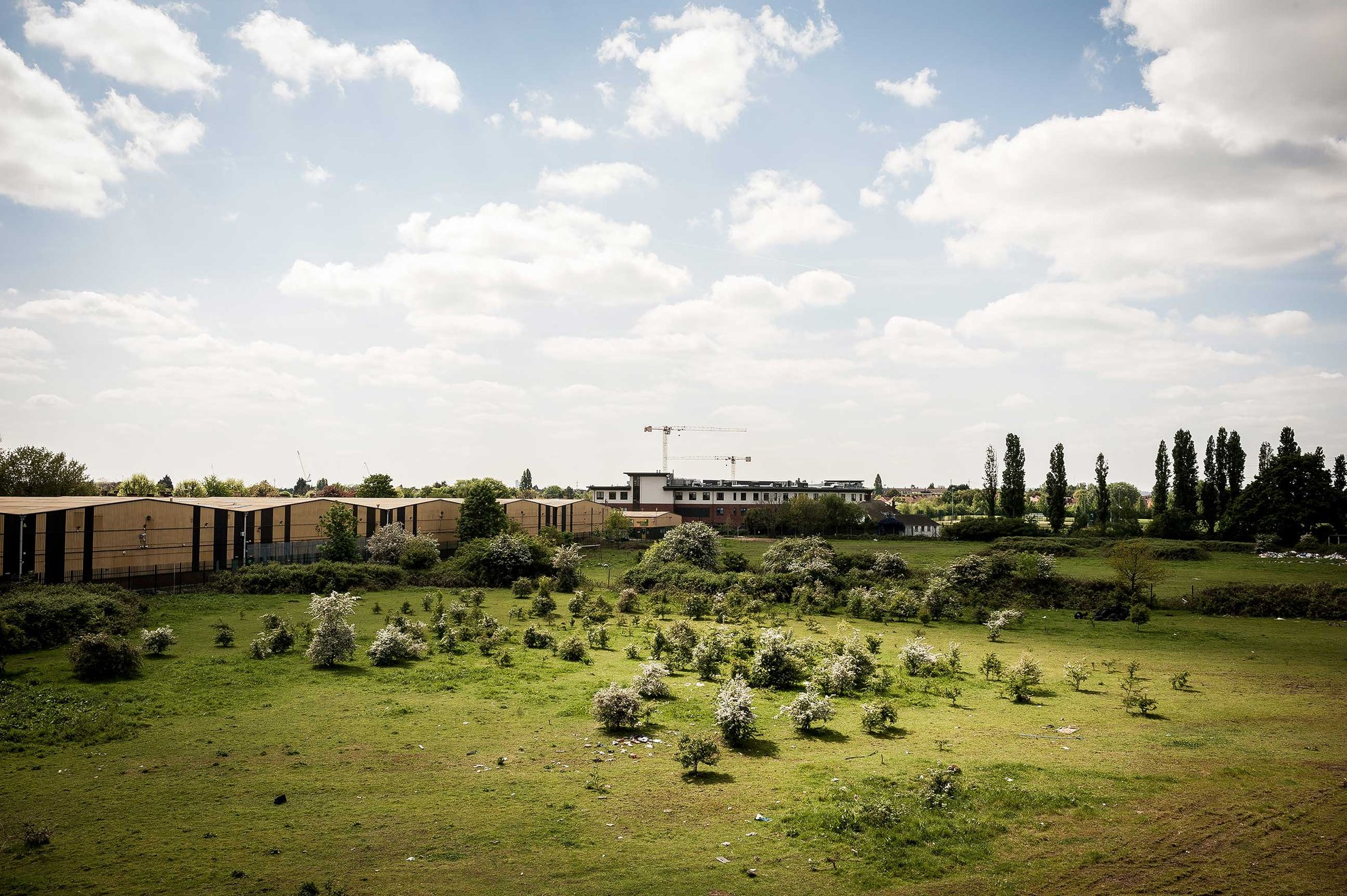 Urban Meadow – Lea Valley Park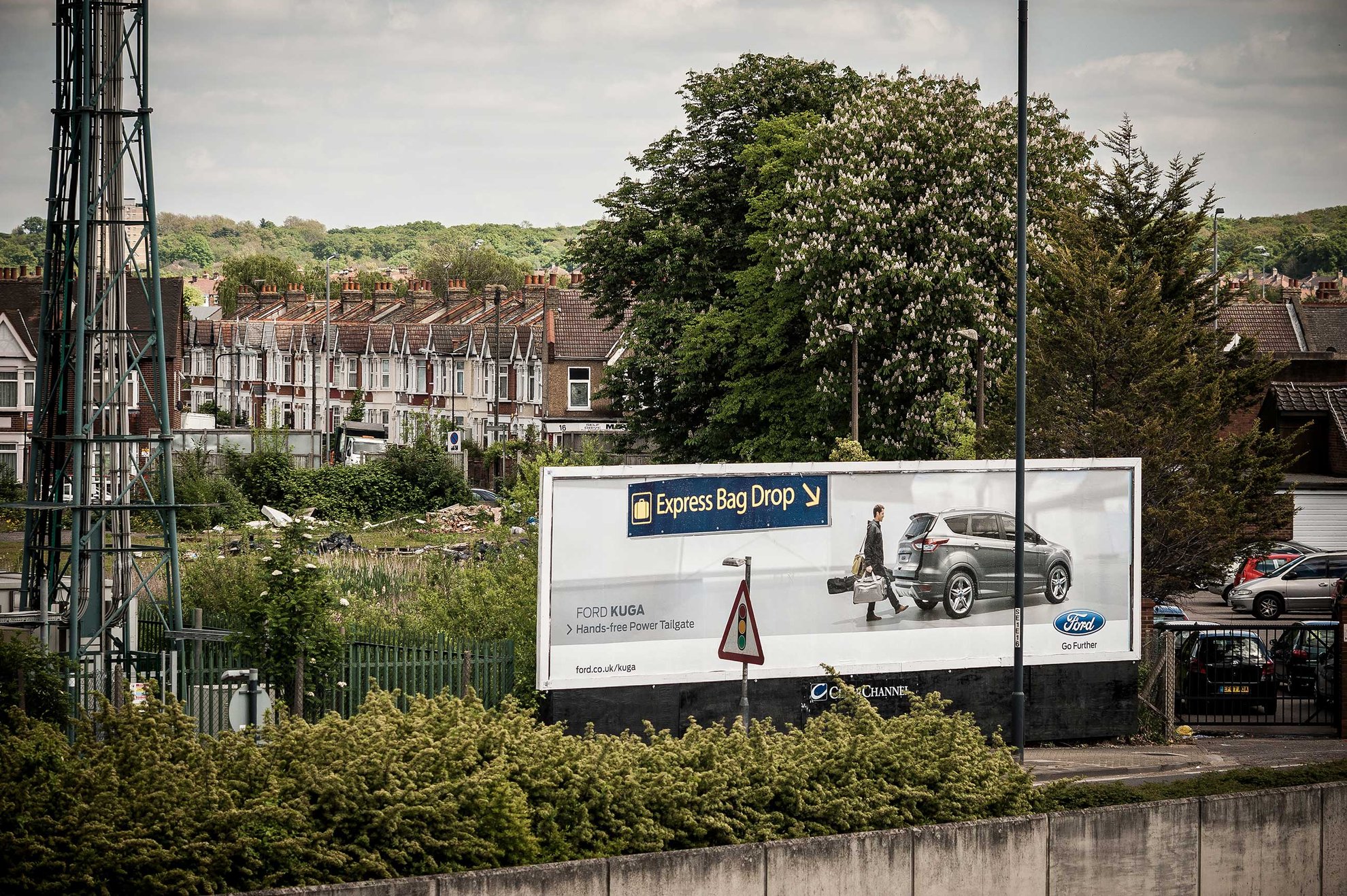 Outdoor Advertising Juxtaposition
From here I walk past the Banbury Reservoir and up towards the River Ching, River Lea, and the industrial landscape of Harbet Road and the Hastingwood Trading Estate.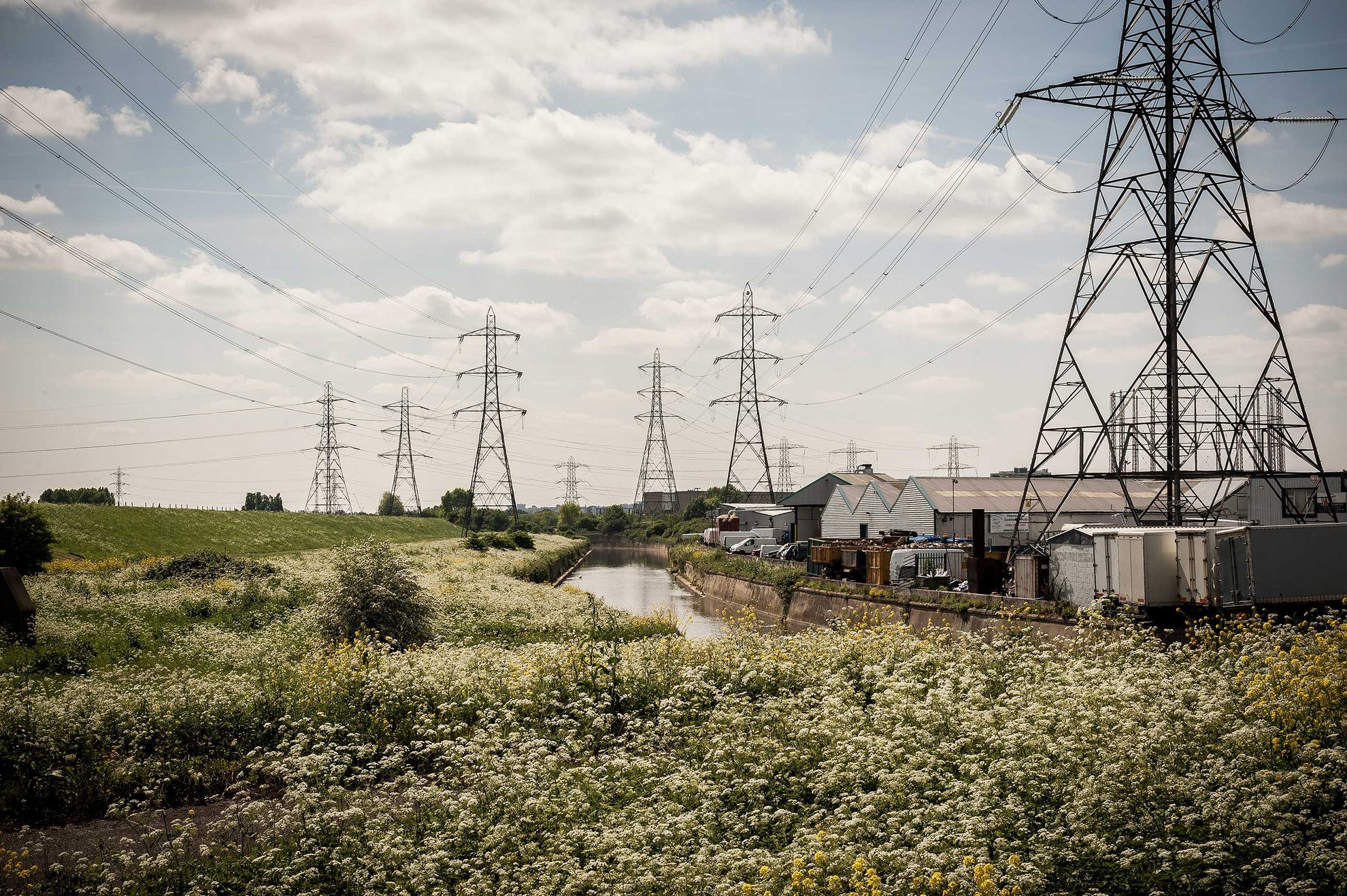 Industrial Landscape, Harbet Road, N18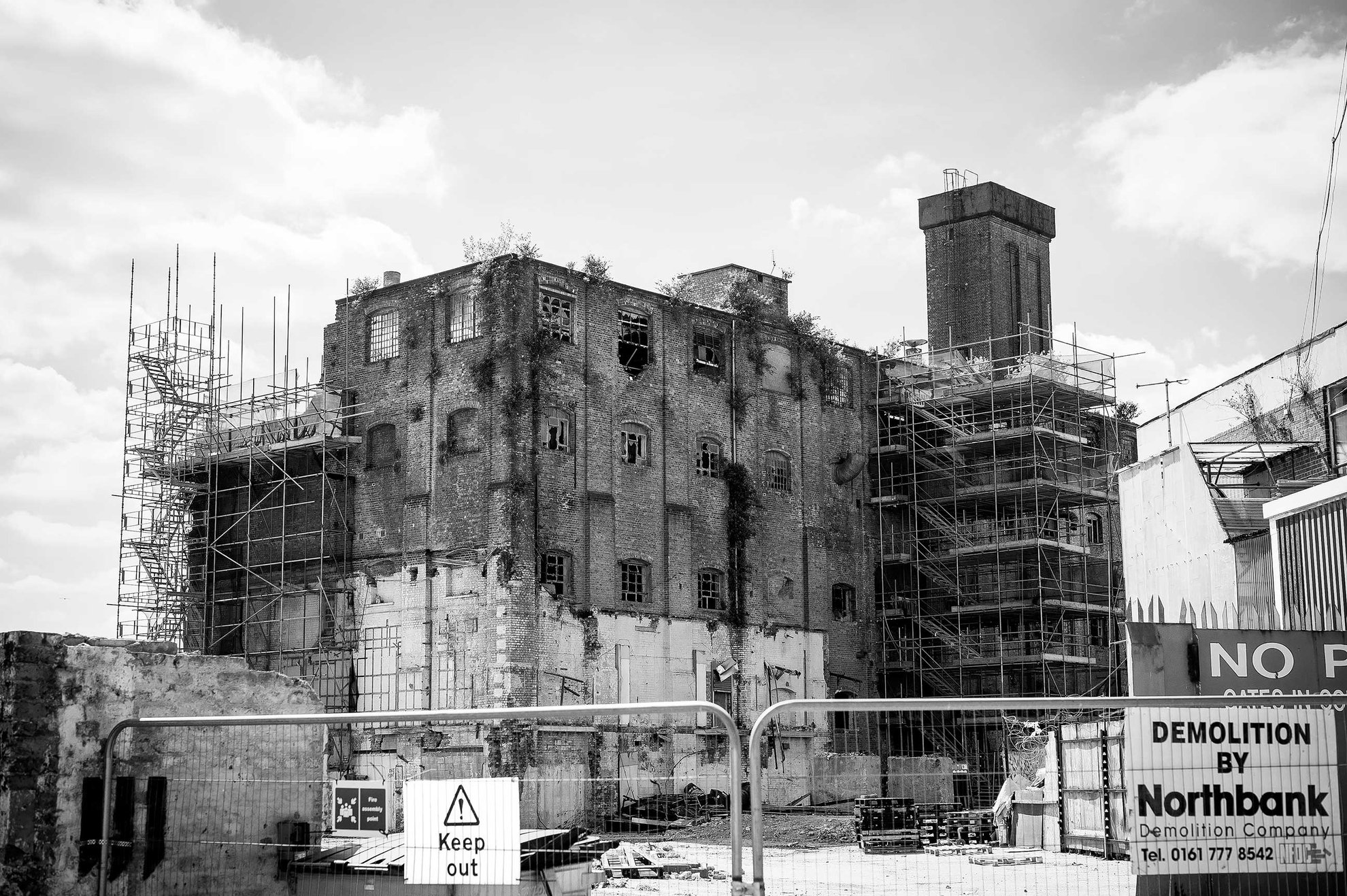 Demolition on the Hastingwood Trading Estate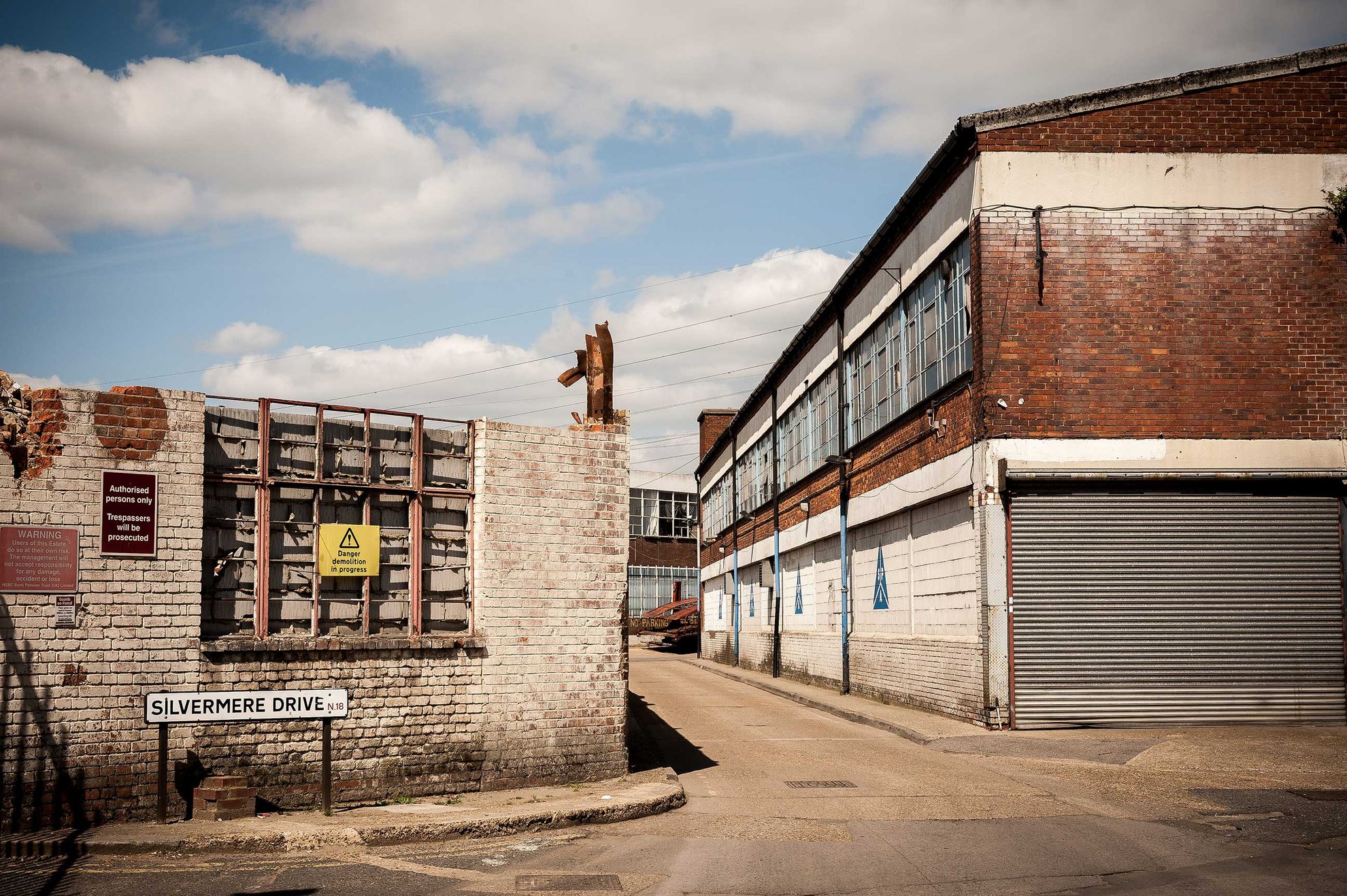 Silvermere Drive, Hastingwood Trading Estate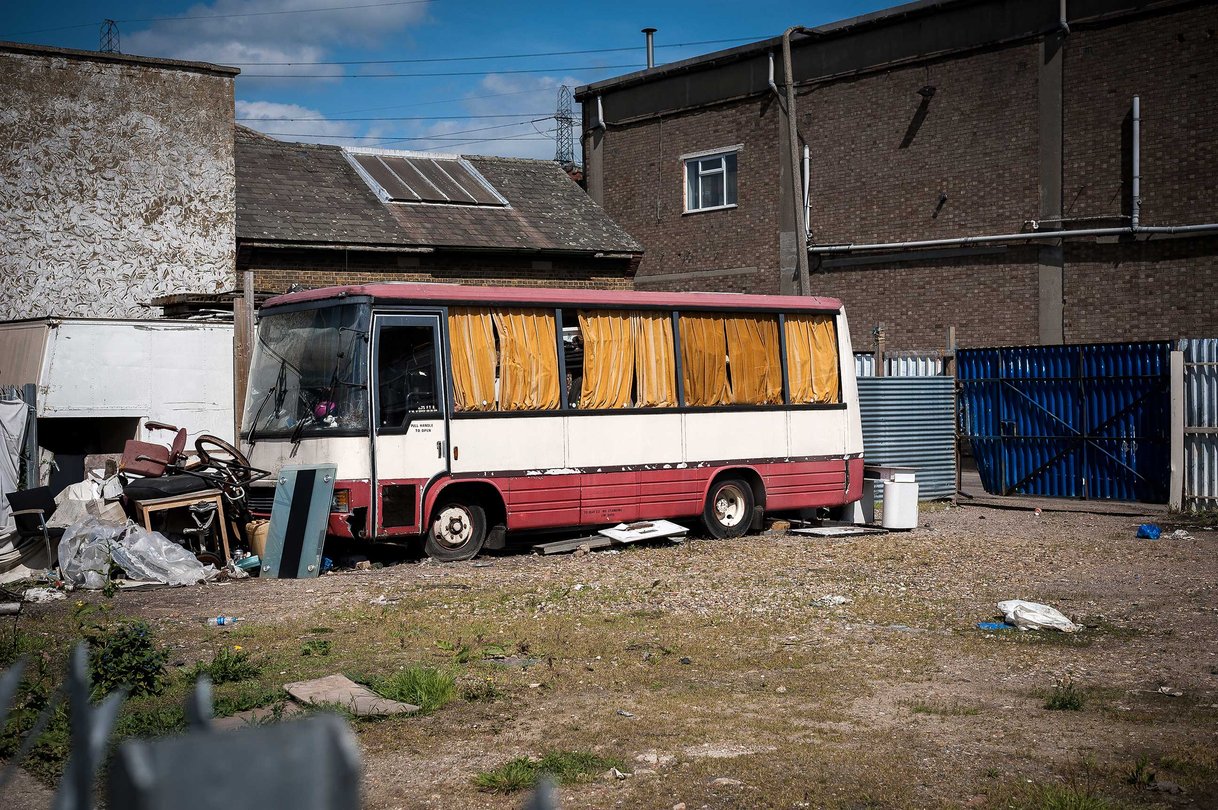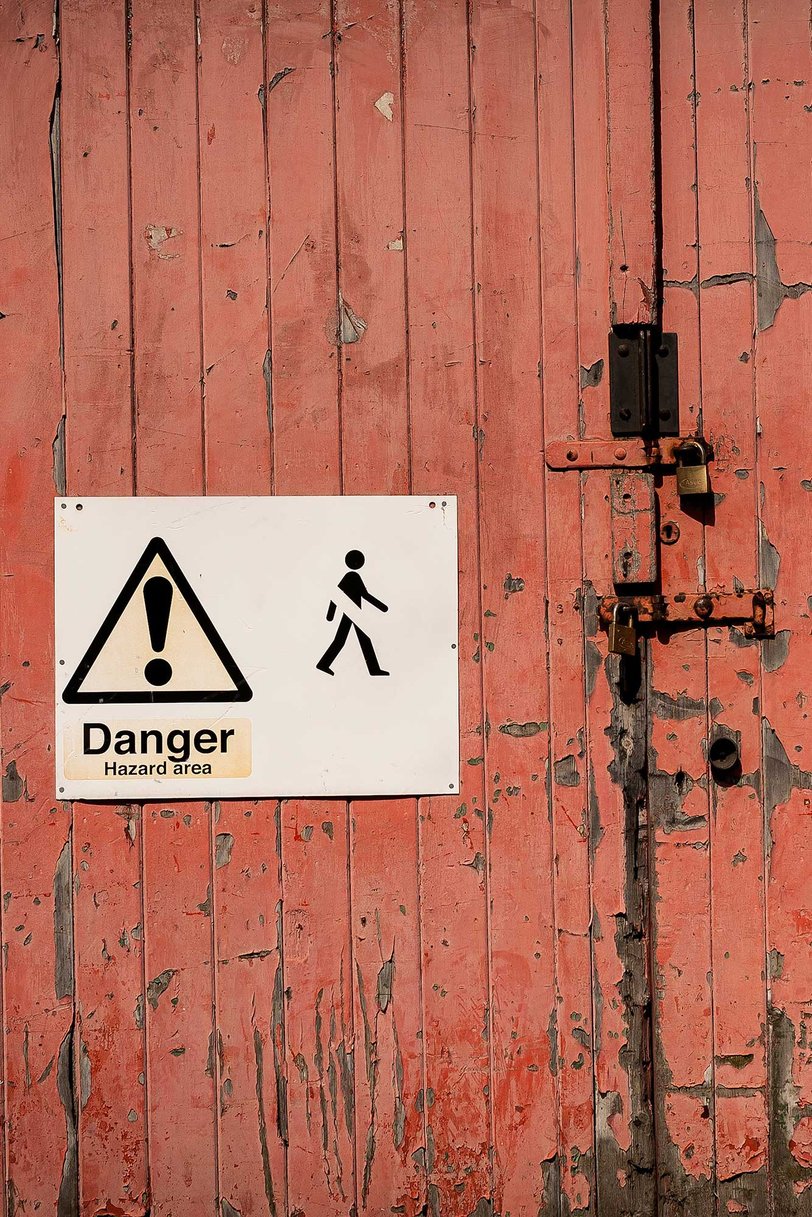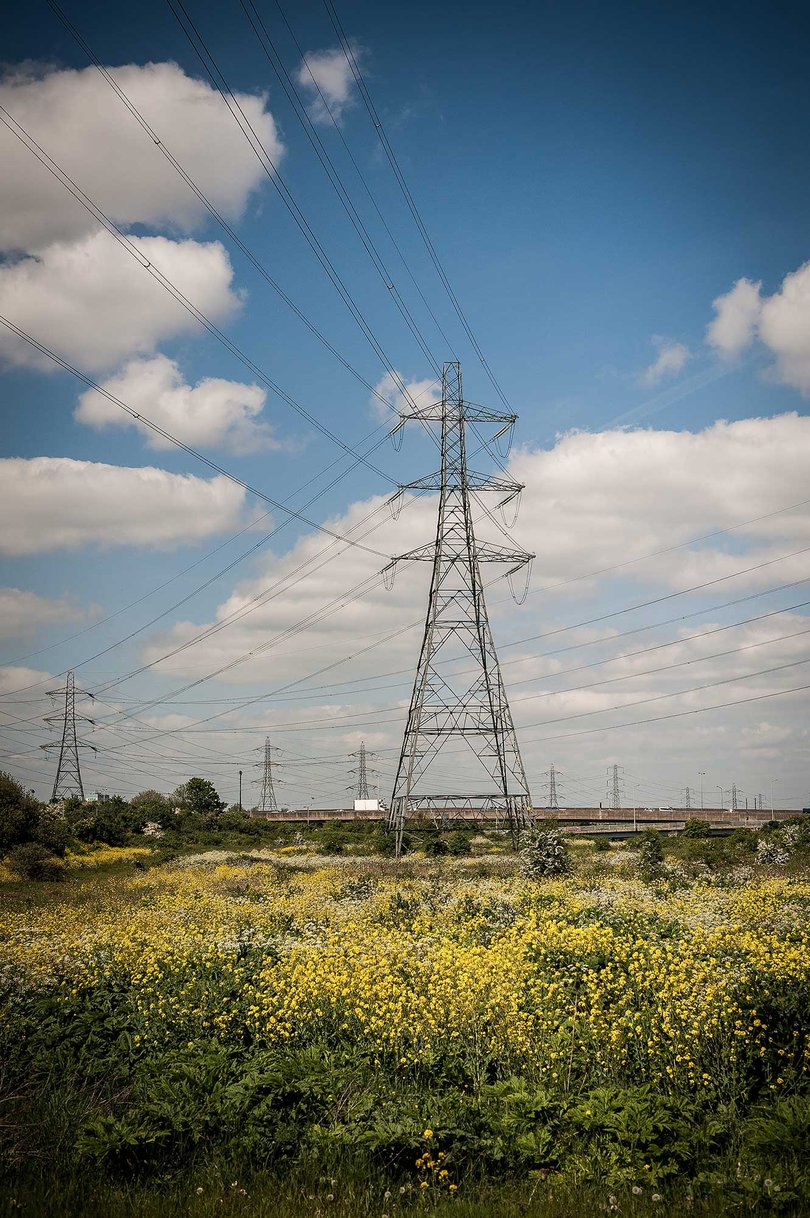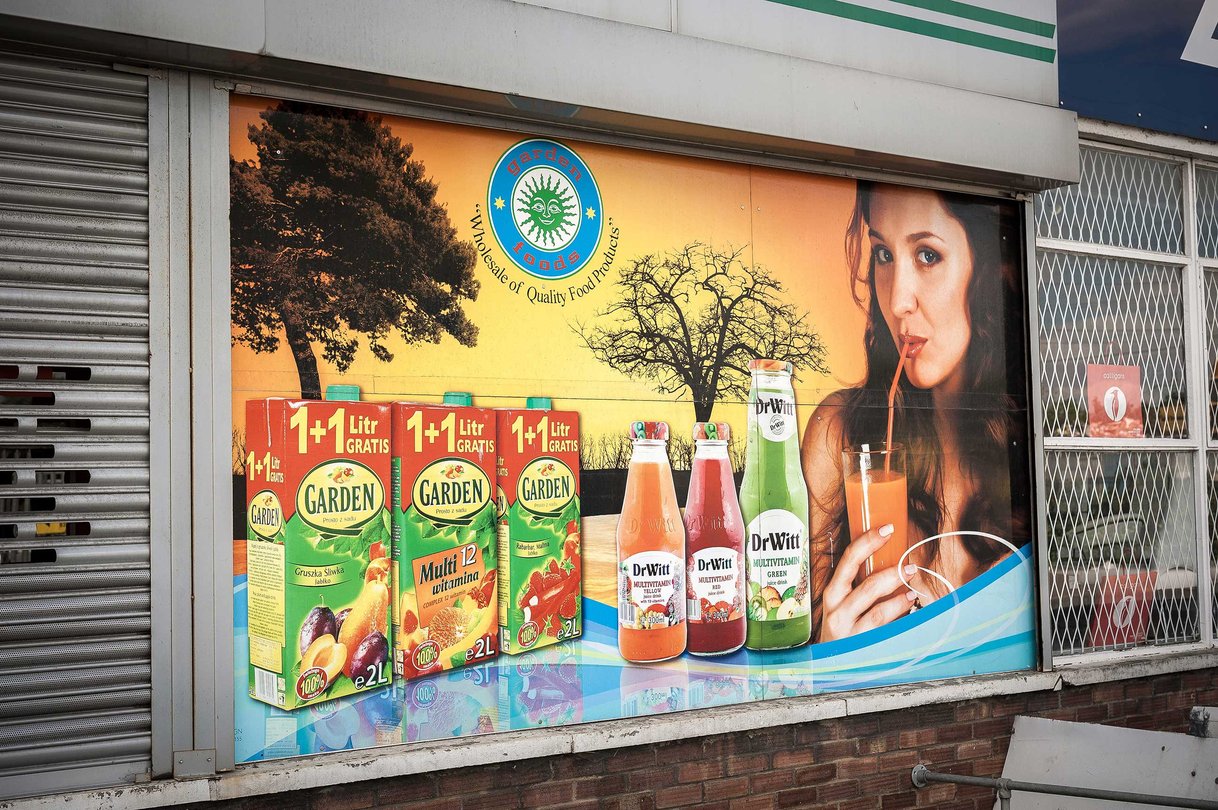 Hastingwood Trading Estate
Whilst parts of the Hastingwood Trading Estate appear to be in the process of being demolished the estate is also, I discover, home to the Warehouse LDN nightclub.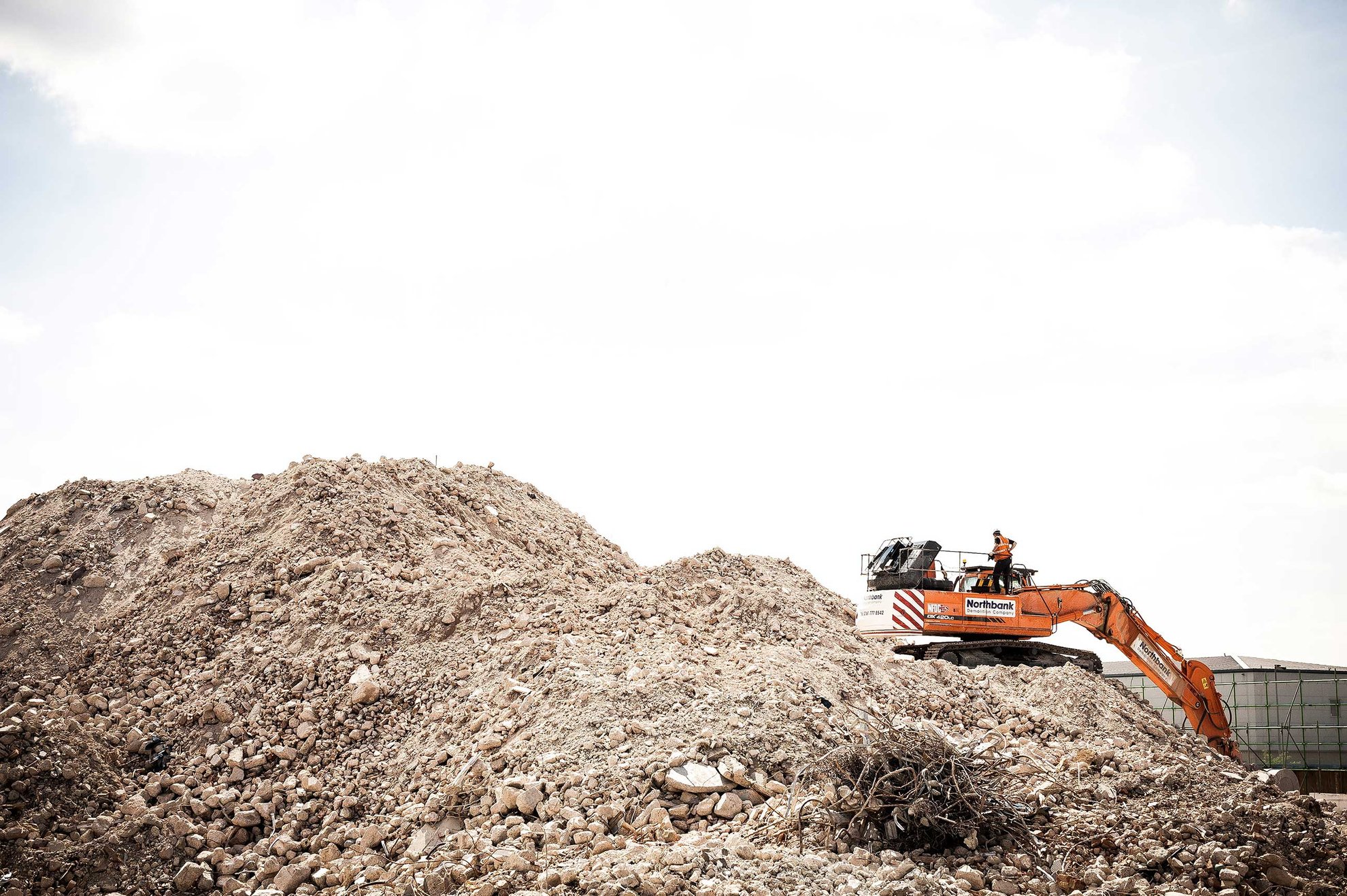 Lea Valley Business Centre (demolition)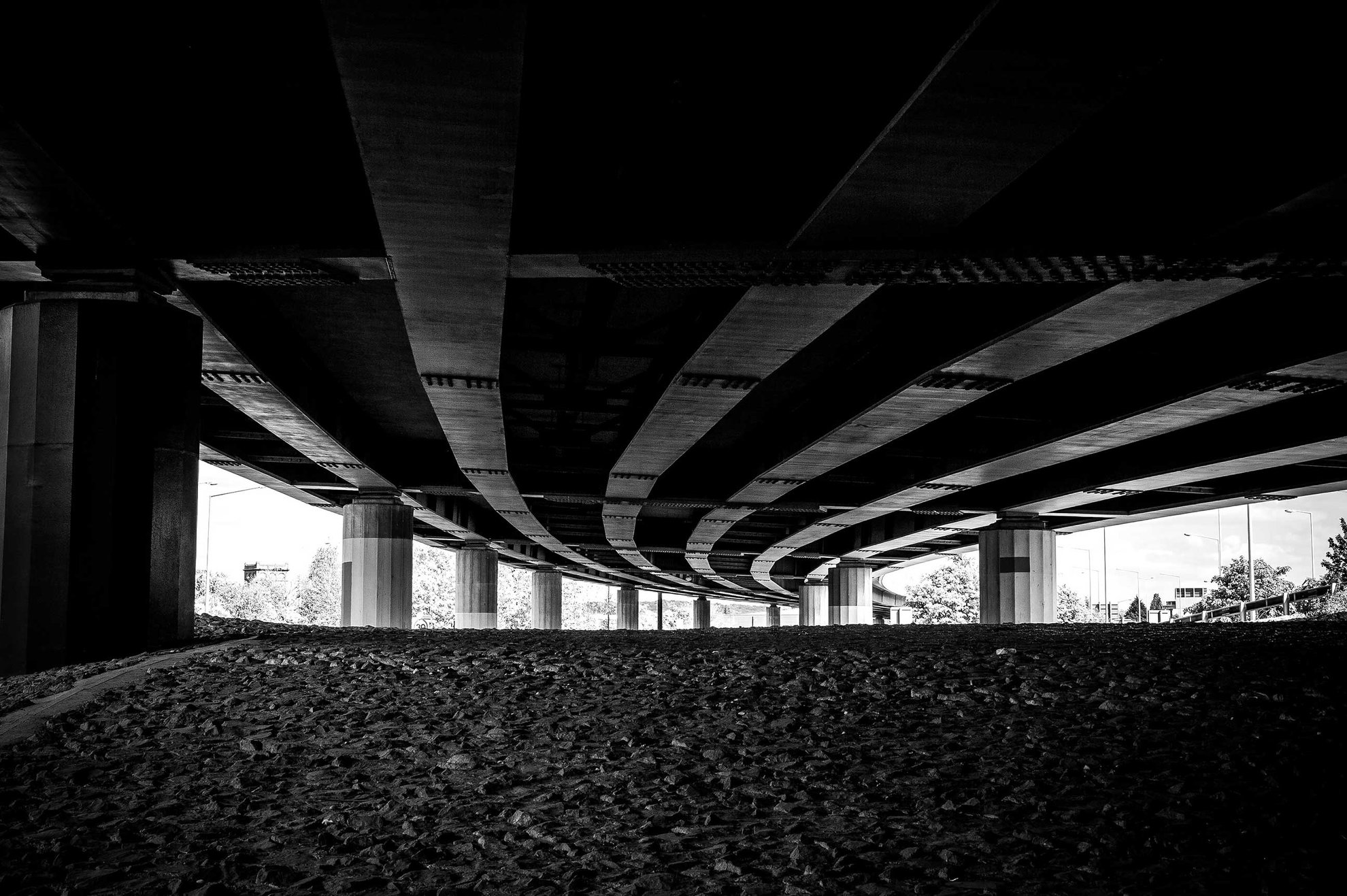 Beneath the Lea Valley Viaduct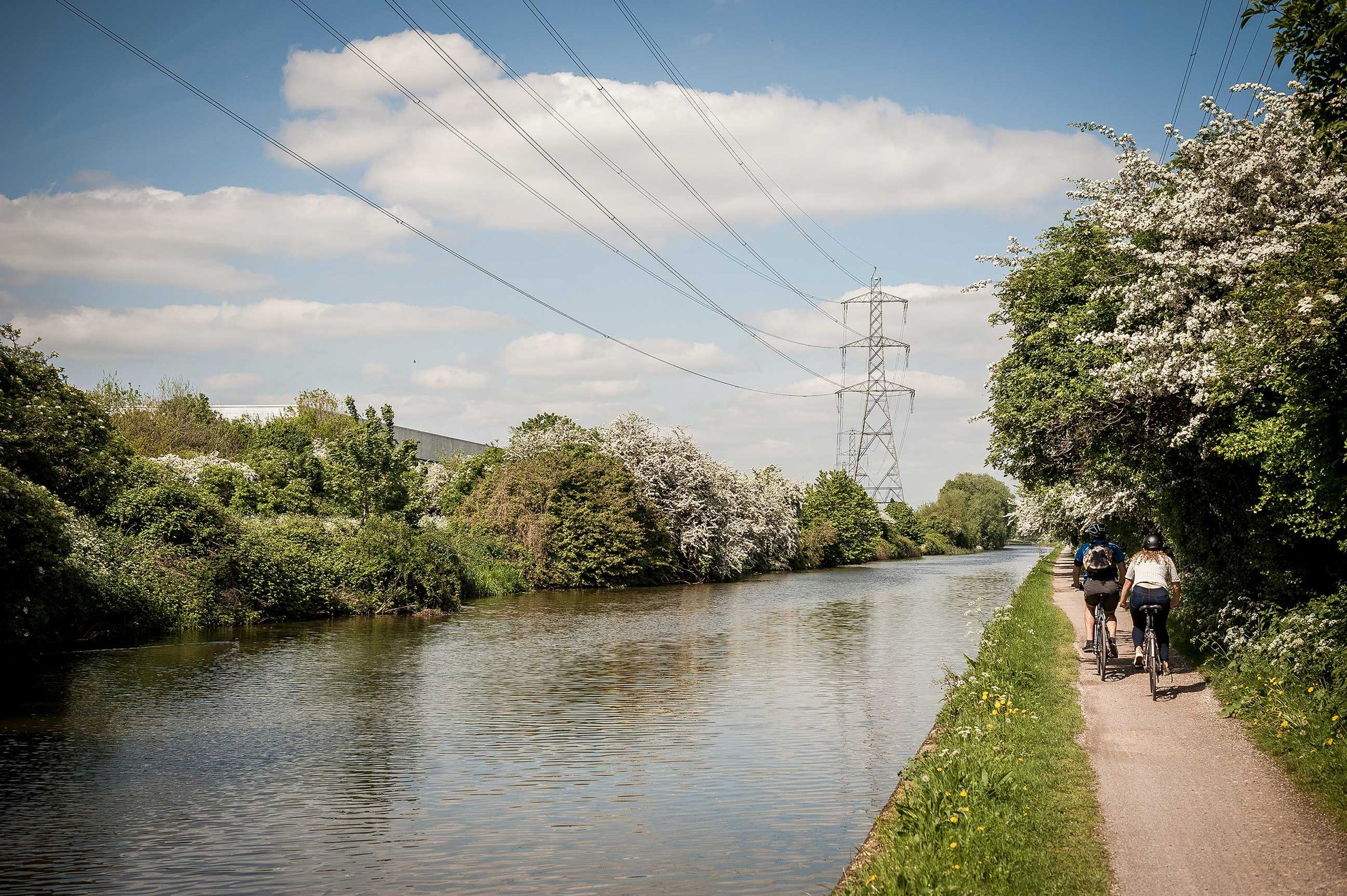 Cyclists on the tow path of the River Lea Navigation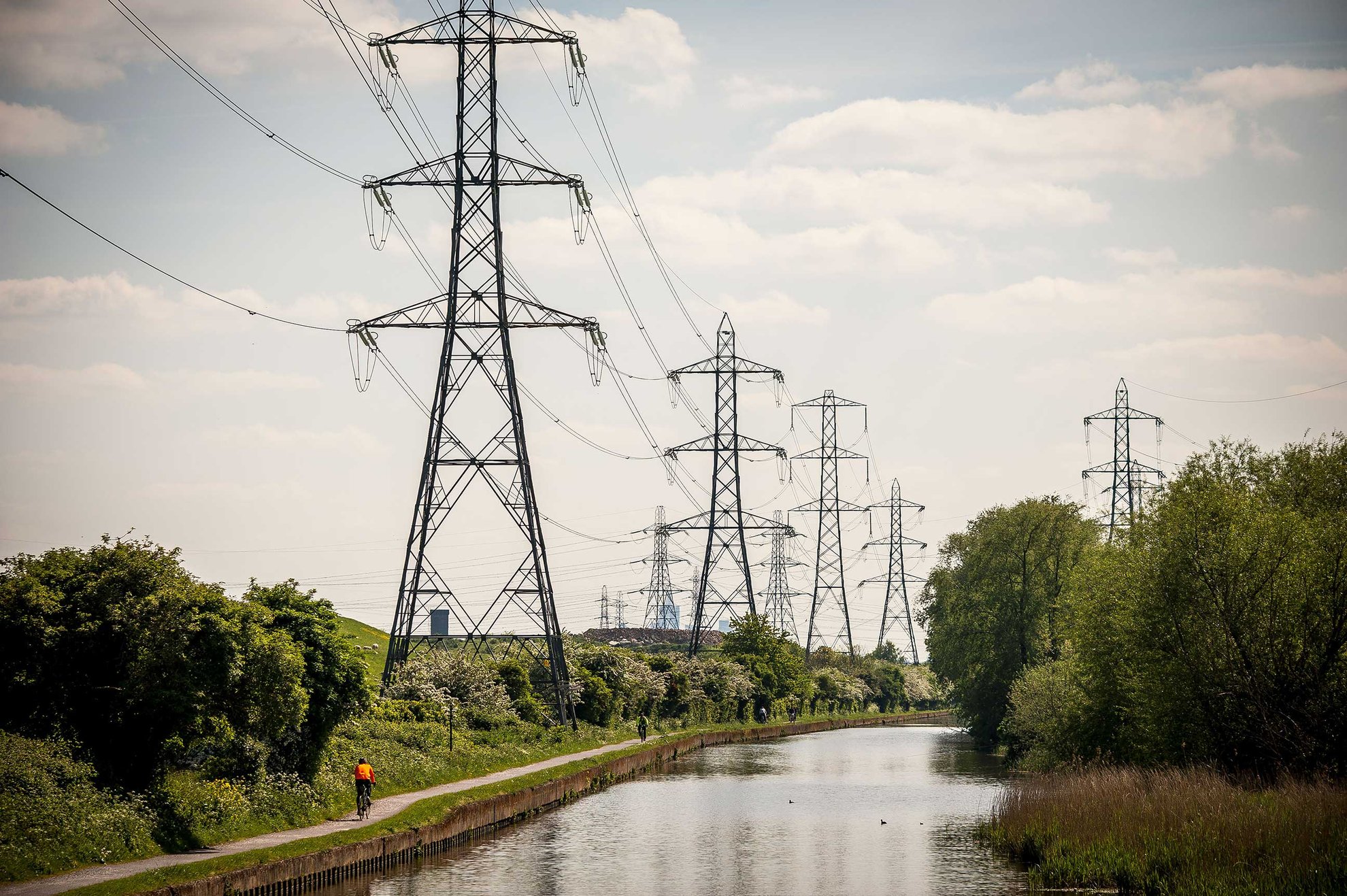 Pylons on the River Lea Navigation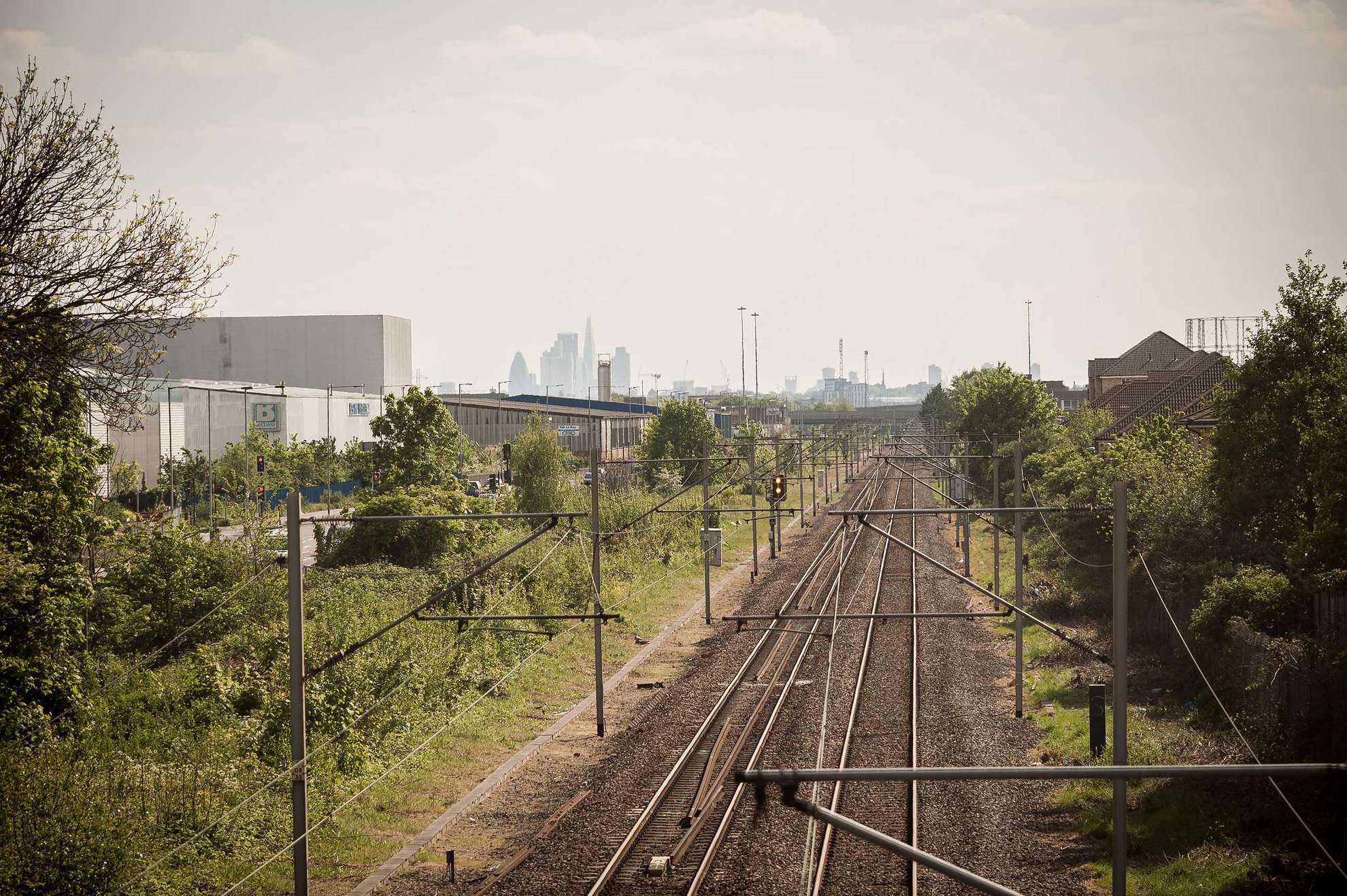 View from the bridge on Picketts Lock Lane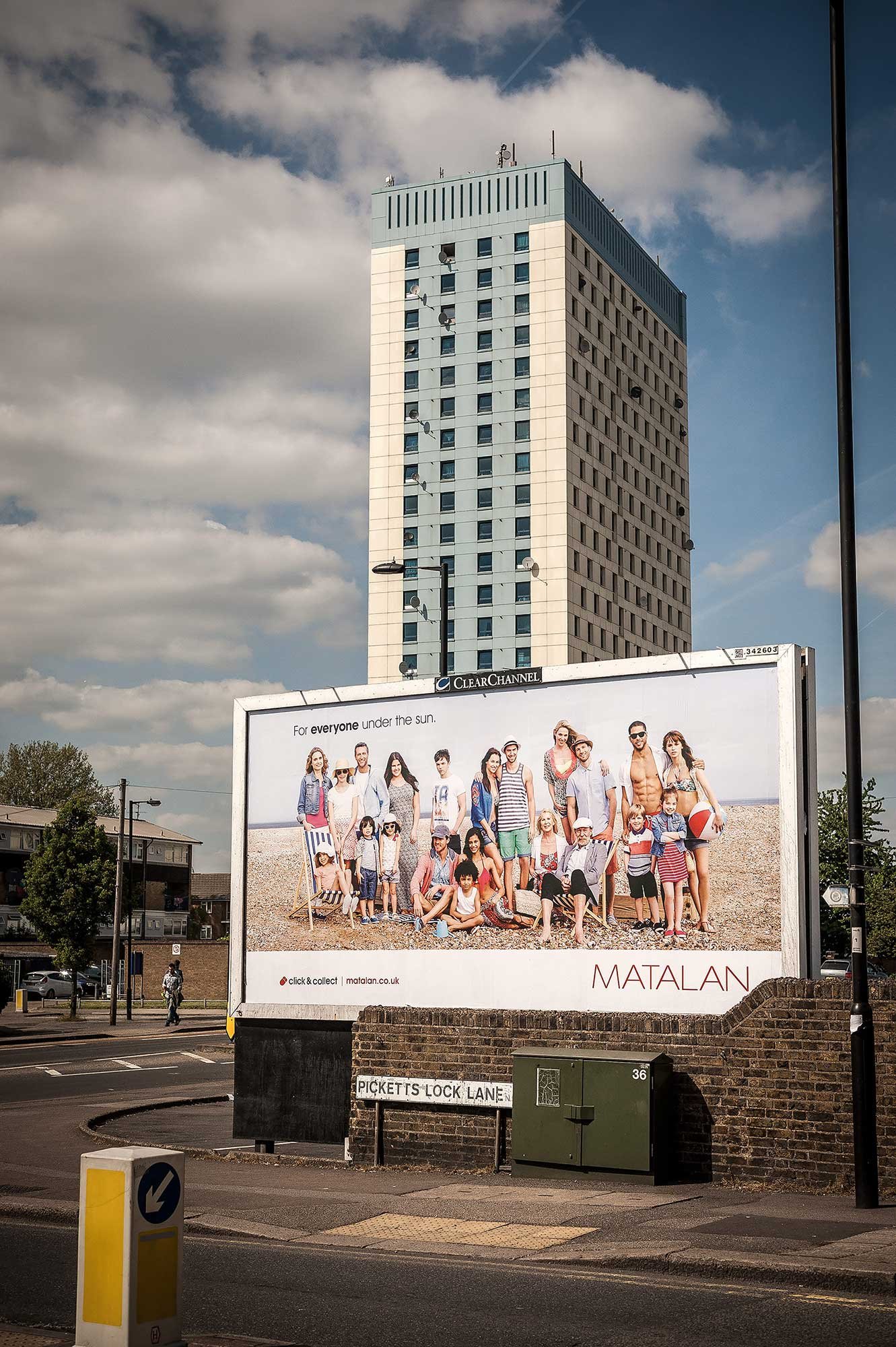 Matalan seaside billboard in front of Walbrook House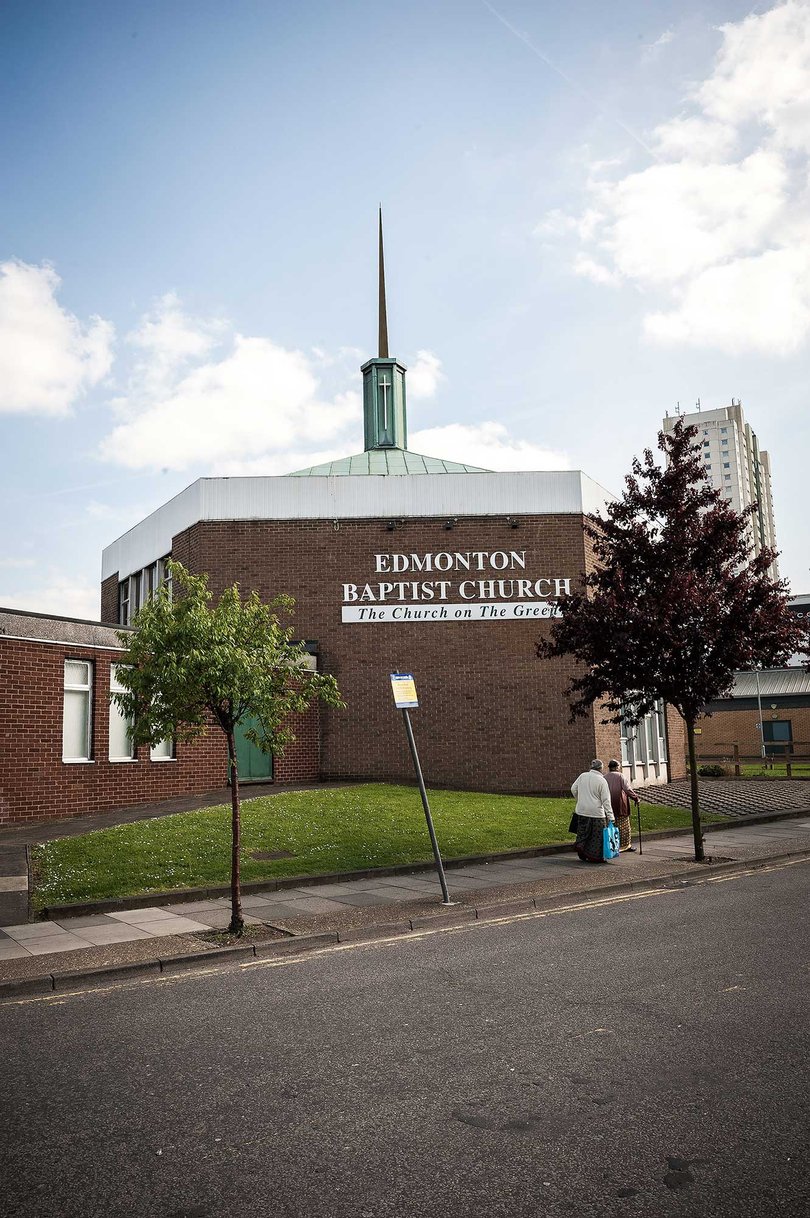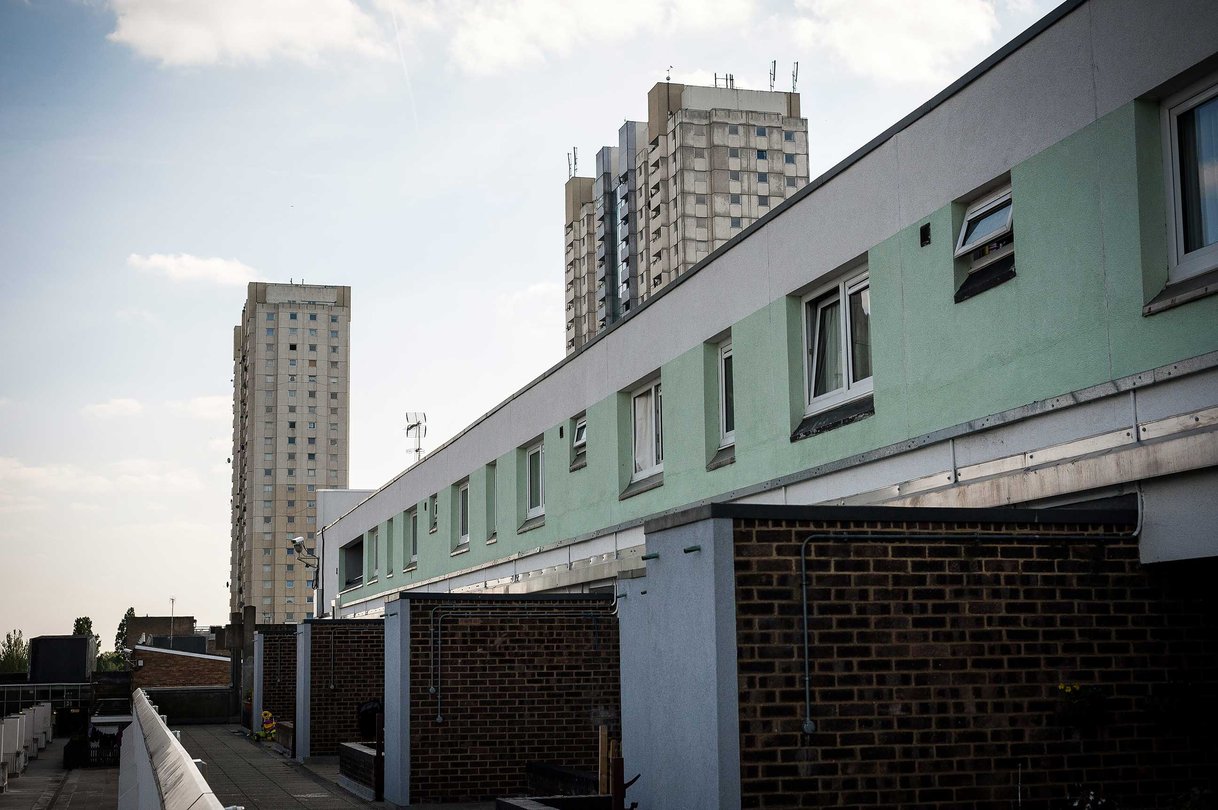 Edmonton Baptist Church – The Church on the Green and the Edmonton Green Estate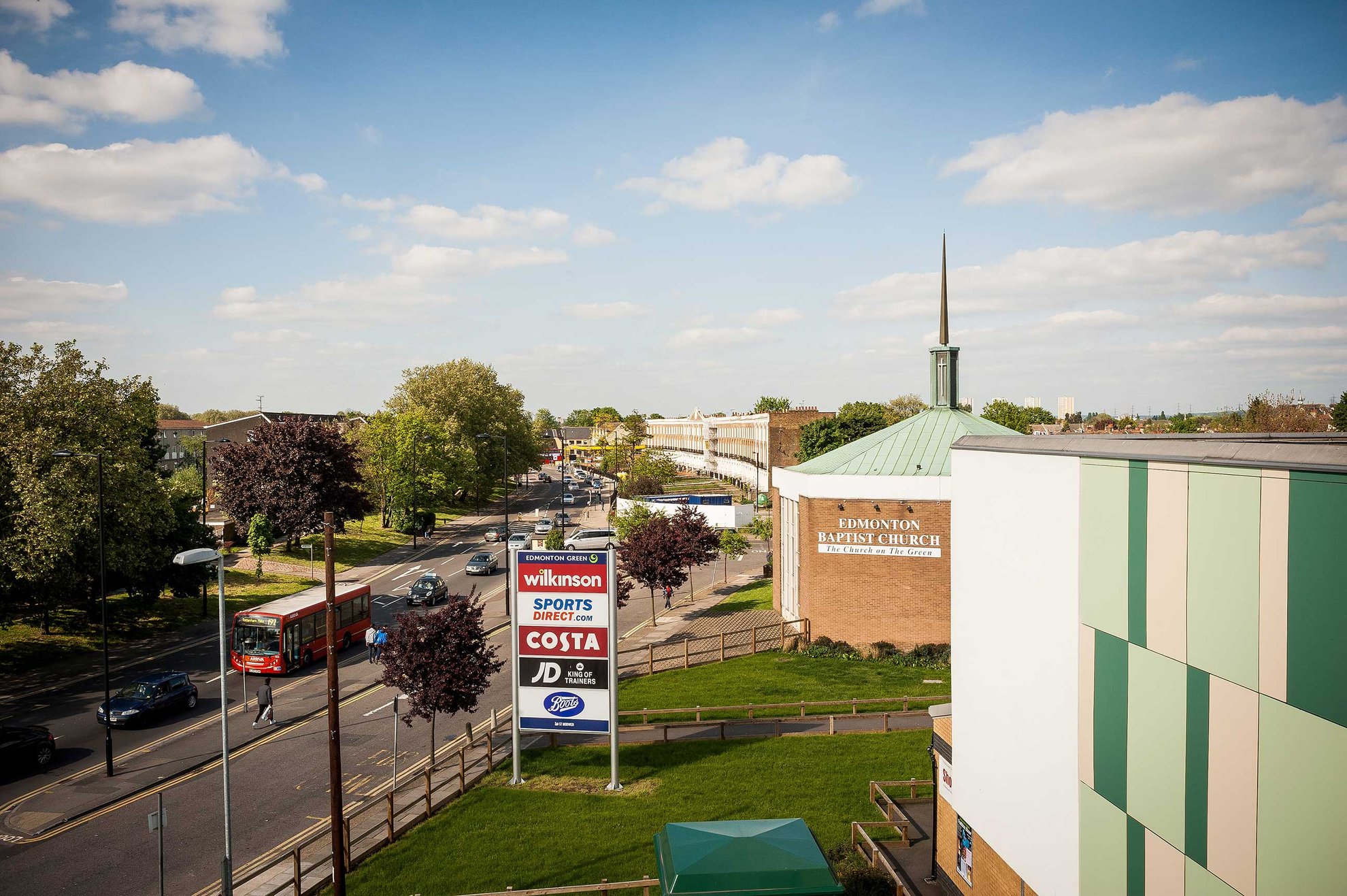 Hertford Road, The Cresent and Edmonton Baptist Church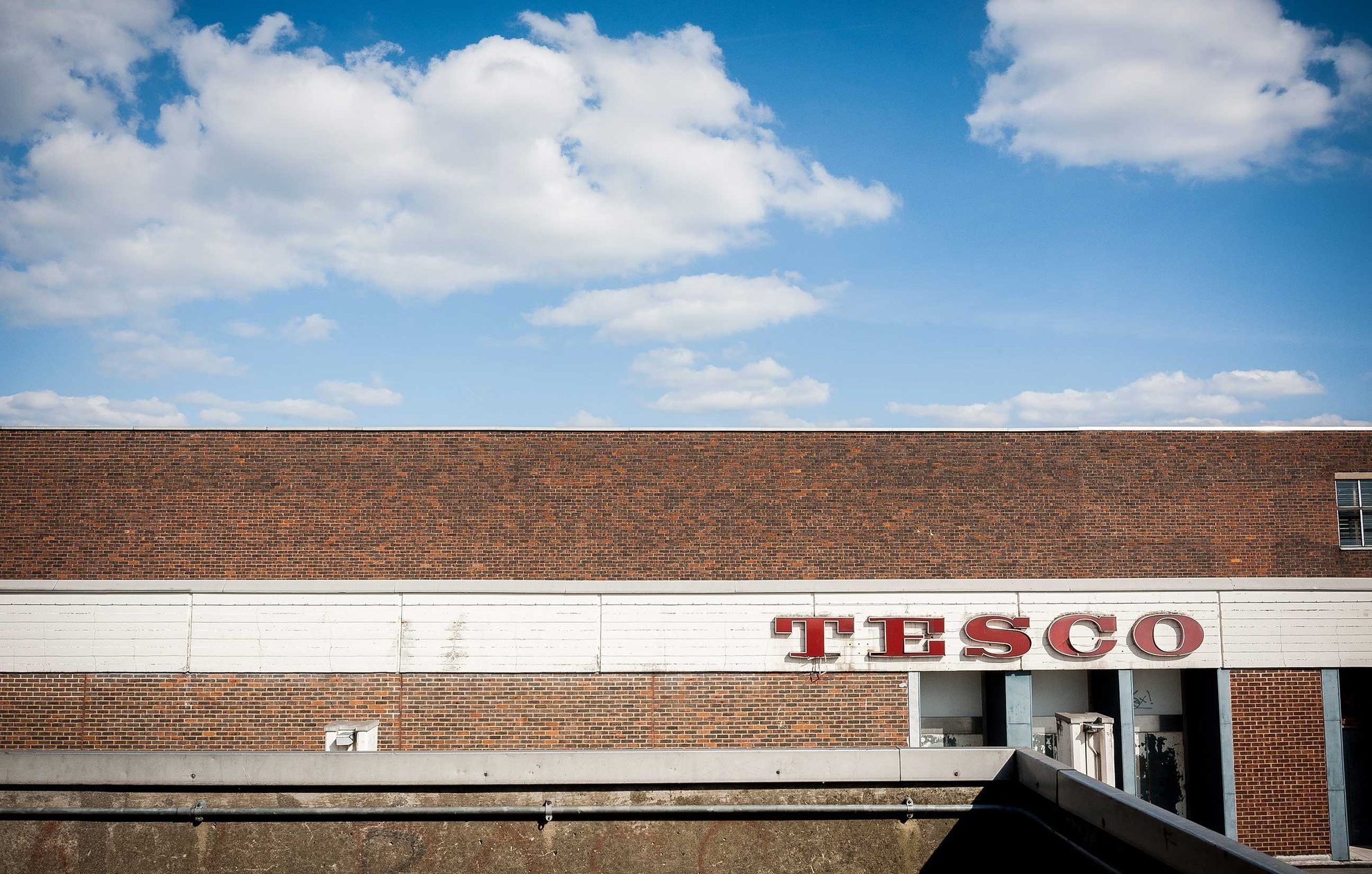 Old-School Tesco supermarket signage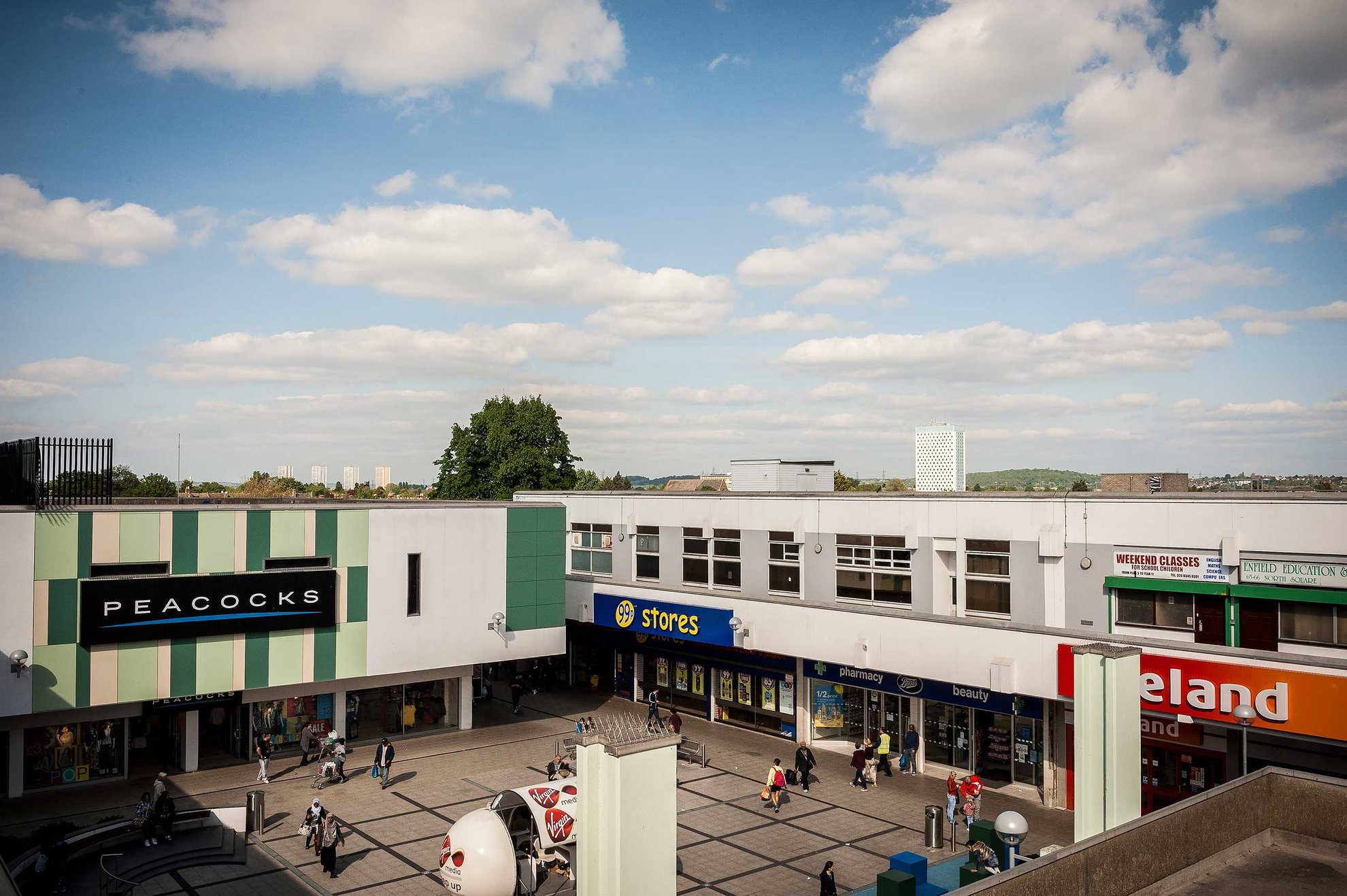 Edmonton Green Shopping Centre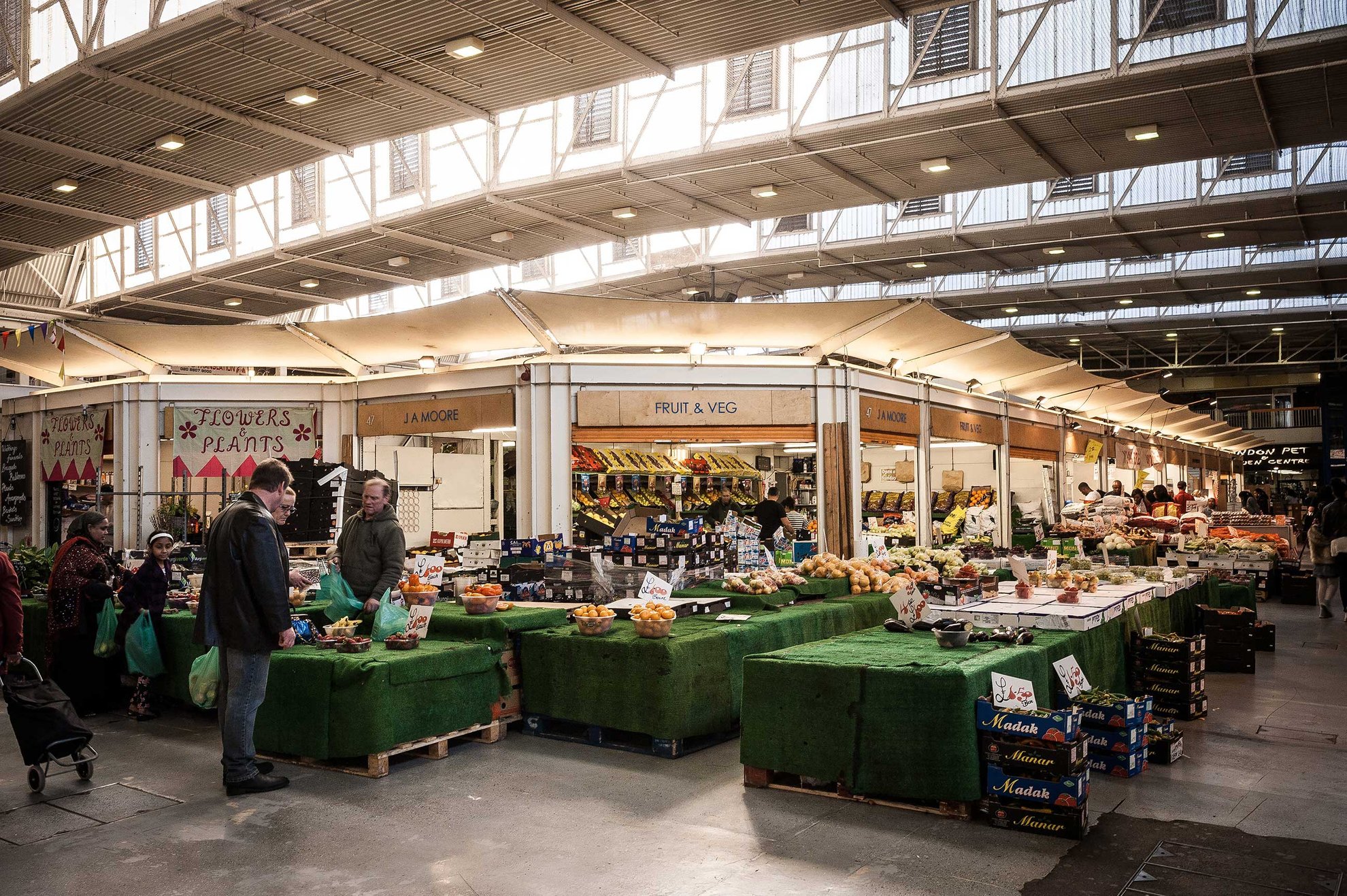 Edmonton Green Market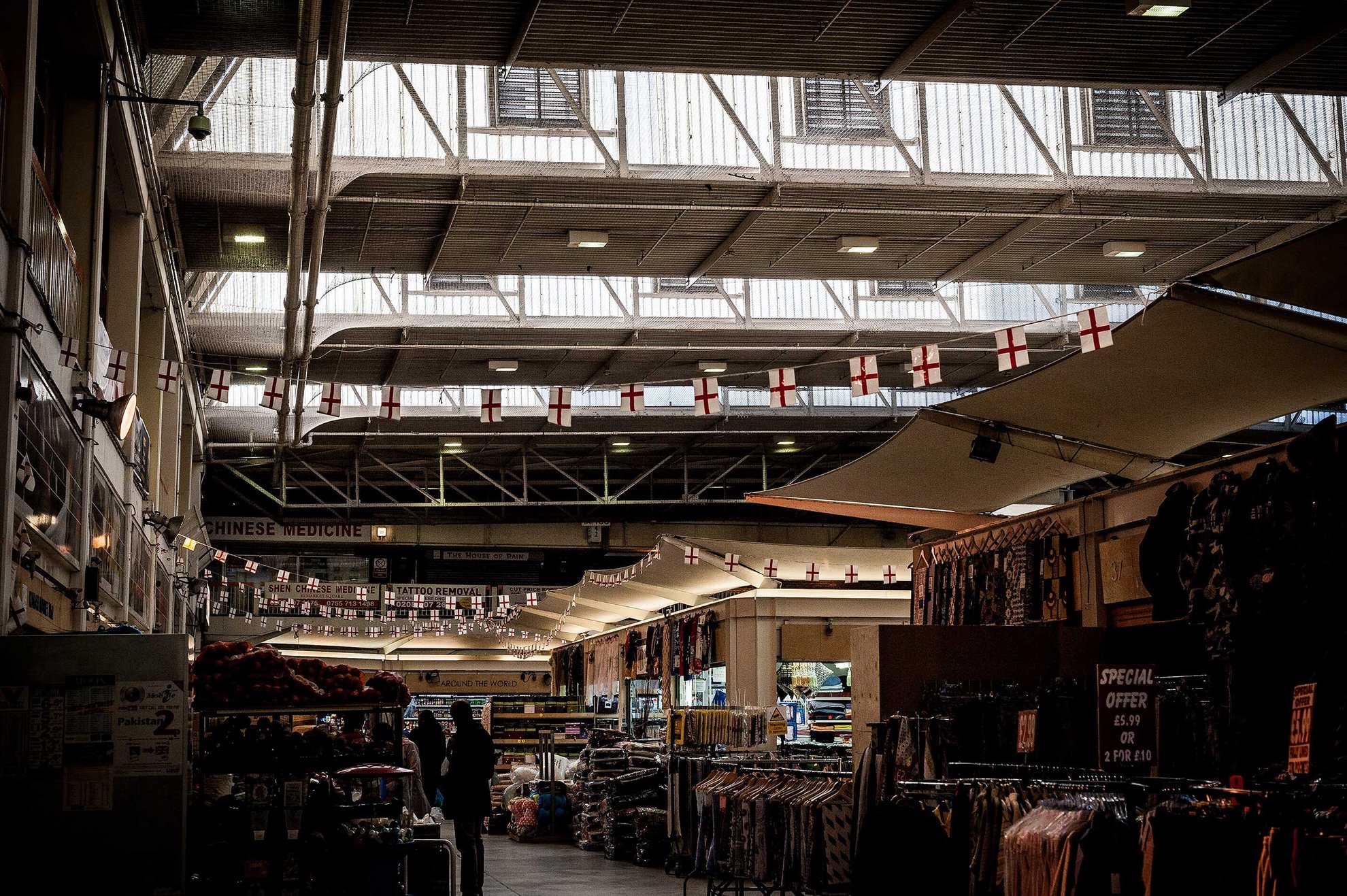 Edmonton Green Market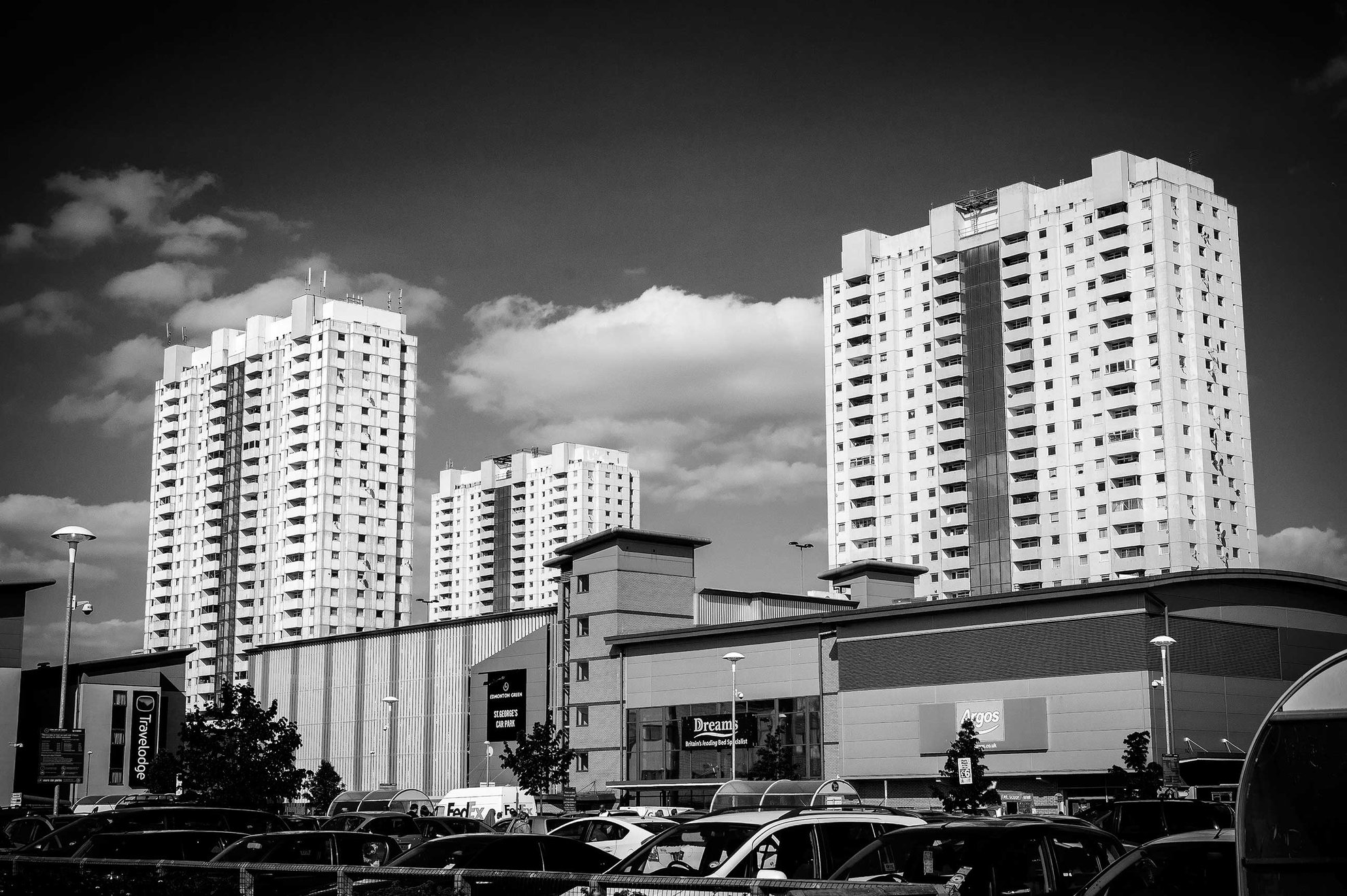 Edmonton Green Shopping Centre and Estate